All Inclusive Holidays Hurghada
Visiting Egypt is fun, and visiting Hurghada with the entire family is more thrilling, as there are lots of attractions in this awesome city for tourists, a city that used to be a little Egyptian village.
Combining ancient and modern life, Hurghada offers you a genuine feeling of Egyptian civilization. As you plan to spend the holidays with your family in Hurghada, this post will be of help, offering valuable tips and recommendations to make your holiday worthwhile.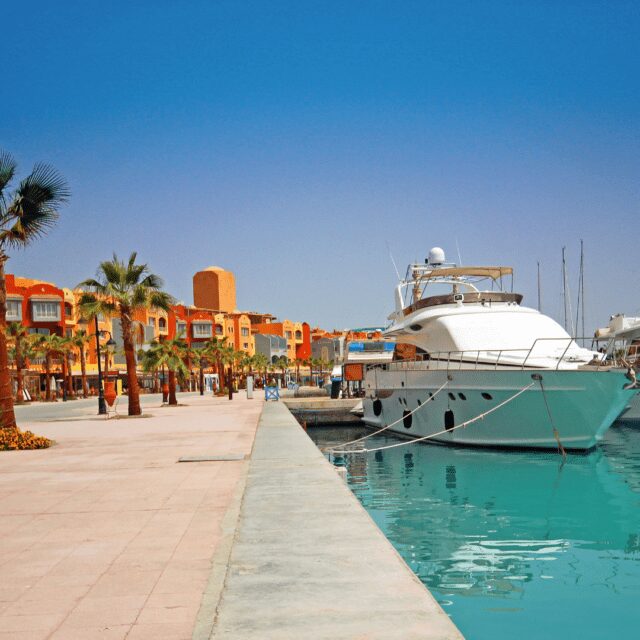 Where is Hurghada Egypt
This name may sound strange, especially if you haven't visited Egypt in the past. Back then, Hurghada wasn't very famous, and unlike other popular places in Egypt, many people haven't heard about it. Founded in the earlier years of the 20th century, Hurghada has evolved from a tiny village with fishing as their primary activity into an important Egyptian city.
Many years ago, this tourist site used to be a tiny village where the locals go fishing, and nothing more. It wasn't attractive then, probably because of its location and perhaps the immense value of the beaches hasn't been known then. Well, just like you can't stop a lamp from shining, Hurghada didn't remain an ordinary village for so long because its importance to the tourism sector was later discovered and exploited, perhaps not to its full potentials yet.
Situated just next to the Red Sea, this tiny village is now a prominent place in Egypt where tourists troop in their numbers yearly to visit, explore and have fun. Unlike in the past, Hurghada is now a major tourist destination in the whole of Egypt, with lots of hotels to accommodate divers and others that are attracted by the waters surrounding it and other enticing features.
How to Get to Hurghada Egypt from The UK
When visiting Hurghada from the United Kingdom, there are several flight options available. Interestingly, you don't have to stop in Cairo because most of the major airlines can take you directly to Hurghada International Airport.
The flight duration depends on the airline and your location in the UK. For instance, flying from Manchester would take approximately 5 hours 48 minutes. Nonetheless, the time it would take to fly from other parts of the United Kingdom is mostly similar, depending on the location.
How about the choice of an airline? Regarding this, different airlines fly to Hurghada, however, EasyJet is the most popular among them.
Ways to Get Around Hurghada
Once you arrive, moving around this city should be the next thing to consider as a tourist from the United Kingdom. There are different means of transport, however, the major means of transport in Hurghada are minivans. They are known as 'microbus' and are painted white.
As a tourist, you can use this microbus, even though it is the same means of transport the locals use the most. All you have to do is tell the driver where you are heading so you won't enter a minibus headed for a different destination.
These minivans have established routes, mainly Dahar, Mubarak 2, Sherry St., and Sakkalla. Except you understand Arabic, you can't tell where the bus is heading since the signs used for the bus routes are written in Arabic. Therefore, it is important to ask someone so you won't miss your destination.
Is there Uber in Hurghada?
For one reason or the other, you may prefer moving around Hurghada through Uber, and that is absolutely fine and highly encouraged, especially if it is your first vacation in Egypt. Fortunately enough, Uber operates in this city and it will definitely save you from unnecessary stress that comes with using a regular taxi. Though pricey, Uber is a great alternative especially for you as a foreigner. Think about the various stresses that come with hailing a taxi such as arguing with a taxi driver. It is a great idea to move around and explore the city without stress, hence Uber is an option you shouldn't overlook.
As you plan on using Uber, don't forget that there are certain locations that don't allow the use of Uber in Hurghada, but this shouldn't be a big problem to you because it is largely allowed and you can easily book an appointment. The reason for this is probably because of competition from local taxi services since Uber is mostly not allowed in bus stations and similar locations. If Uber is not available where you are standing, all you have to do is walk a bit further, about 5 minutes from that point, and Uber will become available again. As you do so, ensure to avoid taxi touts along the road.
The Best Luxury Hotels in Hurghada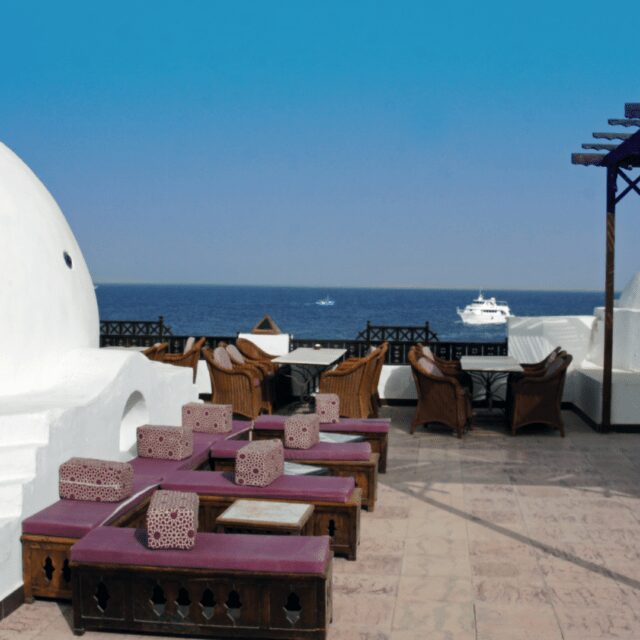 Located just beside the Red Sea, over the years, Hurghada has evolved into a major tourist city with several beaches and exciting attractions. Regarding this, massive infrastructural developments have taken place to provide accommodation for tourists visiting from the UK and different parts of the world. There are several 5-Star hotels along the coastline and in the city, with lots of options to pick from.
Enjoy the pleasing beachfront view from Dana Beach Resort, located along Sahl Hasheesh Road in Hurghada. A 5-star resort, this luxury hotel lives up to its name. All the rooms have an outdoor balcony, offering you a pleasant view of the sea. In this luxury hotel, there is a lagoon-style outdoor pool, a piano bar and also a dive centre.
Another luxury hotel, Beach Albatros Resort, which is located along Safaga Road, gives you the comfort you and your family needs. The rooms of this hotel are big enough with balconies. Featuring an Aqua Park coupled with three outdoor swimming pools, there is also a diving centre and spa for your utmost comfort.
The Best Places to Eat in Hurghada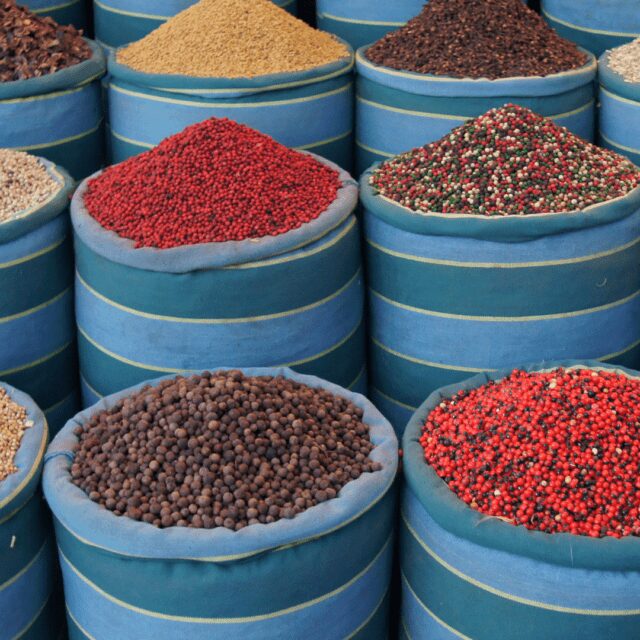 Right from ancient times, Egypt has been a pioneer of civilization, with rich culture and excellent food too. In Hurghada, there are various types of cuisine, and apart from traditional Egyptian dishes, you will find western restaurants, fast food, oriental dishes and lots more.
There are several outlets to get the local fast food, and you can also find McDonald's and KFC.  If a chicken meal is what you long to taste, then the food outlet 'Brost Eldik' which offers different chicken meals is there to keep you filled.
Another great restaurant/bar is Tripple X, located just across from Princess Palace Hotel, very close to Hard Rock Cafe. Don't let the name scare you off because this family-run restaurant has a pleasant atmosphere and isn't rough like you may want to think.
Although Egypt is a conventional nation, Hurghada is more liberal than other parts of the country. This shouldn't be a surprise though, because as a major tourist site, it attracts lots of westerners and foreigners alike. With that said, you can get alcoholic drinks in hotels or bars.
Sodas, juices, canned drinks and other non-alcoholic drinks can be found too, so it's up to you to make a choice. For a more traditional and adventurous taste, there are several local Egyptian drinks like Karkadeh, Sahlab, Yansoon, Mirinda, Irfa, and lots more to quench your thirst.
Best Luxury Family Travel Companies for Hurghada Egypt
Intrepid Travel – Intrepid Travel offers a 15-day journey to Egypt with a stop-over at Hurghada on day 9 and 10.
Exodus Travel – Although Exodus Travel to Egypt does not have a stopover in Hurghada, you can take a bus ride from Luxor to Hurghada.
Exoticca – Exoticca offers an amazing holiday to Egypt with a 2 days stopover at Luxor and if you want to see Hurghada during this time, you can take a boat ride to Hurghada.
The Best Tours to do from Hurghada
Having a memorable time with the family is a great way to enjoy your visit to Hurghada, hence you should select the best tours to make the journey remarkable. Don't just limit your vacation to your hotel, go out and experience the sweet life in Hurghada. With its dominant marine-related lifestyle, touring Hurghada will always be fun. Here are some exciting tours to do from Hurghada.
New Marina: Want to experience heaven on earth? New Marina is an awesome place to visit. Offering angelic vibes, the magic never stops here. Feed your eyes with the pleasing sights of giant ships at the harbour while enjoying the cool breeze from the sea. Sample various dishes and drinks from various bars and hotels in New Marina. There are several malls for shopping, and you can't just get enough as you tour.
Giftun Island: If you love solitude, then this island is a great place to unwind. In the Red Sea, there are pristine beaches, warm lagoons and many wonders of nature on Giftun Island. You can go diving on this island and see for yourself unique creatures of different shapes, sizes and colours that live underwater.
Hurghada Grand Aquarium: Isn't it magnificent to watch different animals from diverse habitats in one place? This is something you would hardly get elsewhere, but this great Hurghada aquarium offers you the opportunity to see for yourself over 1,000 animals from more than a hundred species. These creatures are rarely seen because they mostly live deep underwater, but a visit to Hurghada Grand Aquarium makes it possible for you to see them live in action, blowing your mind away.
El Gouna Beach: Want to have endless experience of leisure? Then this beach is one you shouldn't miss as you spend yo