Do you fancy a weekend in Rome with kids?  All-inclusive Rome vacations are your best bet for creating the most delightful and unforgettable memories with your kids. A weekend in Rome with Kids is not the time to stay at a self-catering apartment and worry about what you will eat and do.
A short 3 days of amazing history, art and food experience can only be better by staying at an all-inclusive hotel in Rome. Not only will you be creating an unforgettable experience, but you will also be giving your child an educational edge too.
Why?
'What have the Romans ever done for us?' is a very popular history topic taught in schools in the UK. The Roman Empire and its impact on Britain are taught in schools at both primary school Key Stage 2 and secondary school key stage 3. No surprises here, with the strong Roman focus in the National Curriculum (National curriculum guides the learning and teaching in public schools in England) pretty much large parts of the UK symbolises the influence of the dominant Roman development in the UK.
If you want your kids to have a first-hand experience of what they will learn or have learnt at school, then an all-inclusive vacation to Rome is a must!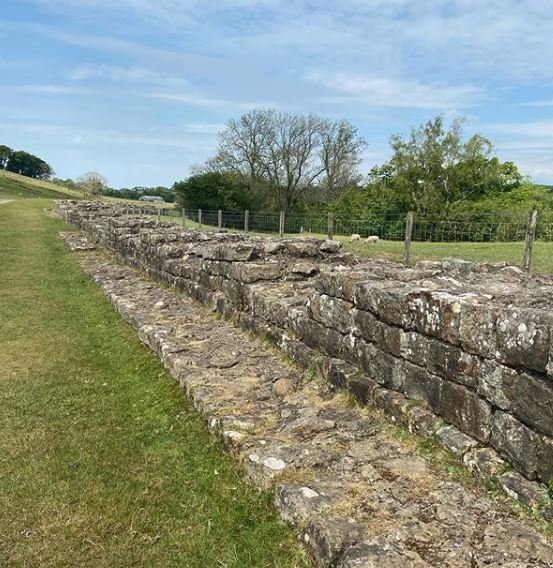 Hadrian's WallIf you are just interested in the history and influence of the Roman Empire and you want to visit Rome, then you will need some travel documents.
The travel documents you will need for your all-inclusive Rome Vacation
Rome is in the Capital of Italy, a country in Europe and in order to travel to Rome, you will need:
A valid passport (issued within the last 10 years) with at least 3 months validity from the date of your arrival.
A visa ( depending on your nationality, destination and length of stay)
A Schengen visa – If you are travelling from outside the European Union depending on your nationality, you can obtain a Schengen Visa. This allows you to visit countries in Europe that are members of the European Union for a duration of 90 days.
Proof of money to sustain yourself around £55 per day.
A return or onward ticket
Where to stay for your All-inclusive Rome Vacation.
Family-Friendly Hotels Rome
To kick off your best all-inclusive Rome vacation with your kids, you need to stay in the best hotel for quick access to what you want to see in Rome. I always consider hotels where I can get rewarded with points
Type of All-Inclusive Hotel: Boutique Hotel
Why stay at this All-inclusive Hotel?
Great Family Hotel with airy rooms and high ceiling
5 minutes walk from Colosseum
Traditional Italian dishes
Type of All-inclusive hotel: Luxury
Why stay at this all-inclusive hotel?
12 minutes walk to Trevi Fountain
18 minutes walk to Colosseum
15 minutes walk to Roman Forum
Type of All-inclusive Hotel: Modern, Trendy
Why stay at this all-inclusive hotel?
4 minutes walk to Pantheon
1 min walk to Piazza Navona
12 minutes walk to Trevi Fountain
Best time to visit for your best All-inclusive Rome Vacations
May Half term School Holidays & Summer School Holidays is the peak time to visit Rome. This is the time when the city is flooded with tourists from all over the world. July and August are the hottest months in Italy, and because of the humidity in Rome during those months, it's probably not the best months to travel for your best all-inclusive Rome Vacation.
Christmas School Holidays and February Half-term School Holidays is Italy's Winter, and the coldest months to visit. If you are happy with the magical Christmas markets and the Christmas street shopping then an all-inclusive Rome Vacation during Christmas will be perfect. The February half-term is usually cold but with appropriate clothing, you will experience a lovely all-inclusive Rome Vacation.
Easter School Holidays (March or April) or October Half-term School Holidays is when you can experience the best comfortable weather as you roam around the streets. It is also during these times that accommodation prices are lower and a great time for your all-inclusive Rome Vacation.
The best Kids-Friendly things to do during your all-inclusive Rome Vacations
3 days weekend is just enough time for an all-inclusive Rome Vacation in order to scratch the surface of everything Rome has to offer, and this jam-packed Kids-friendly Itinerary for Rome will help you make the most of your short time here. Your kids will not have time to get bored in Rome with this itinerary and they will be fully immersed in the sights and wonders of Rome.
There are several things to do in Rome that are Kids -friendly, however, we decided not to buy any of the tours passes because we wanted to use the Big Bus Hop on and Hop off tickets to explore most places. When you are exploring a city with kids, you want to be selective about what you want to see and how to get there. I highly recommend a Big Bus tour because it serves as transportation to the attractions you wish to visit, it has audio service that the kids can listen to. We only bought tickets in advance for the Colosseum and Vatican Museums.
3 days Kids-friendly Itinerary for your All-Inclusive Rome Vacations
If you are going on your best all-inclusive Rome vacation on the educational front, there are several places to see that can help the kids understand the power of the Roman Empire. The Roman Empire was founded by Augusta Caesar, the first Emperor of Rome in 31 BC. It came to a shocking end in 1453 CE.


Day 1 kids-friendly itinerary for your  All-inclusive Vacation to Rome Checklist
On the first day of your all-inclusive Rome vacations, you need to venture out nice and early, if you have bags, use the nanny bag service to store any extra bags that you don't want to leave in your hotel room. Start with the popular sights in Rome.
The Roman Forum
Palatine Hill
Colosseum
Baths of Trajan and The Trajan Forum Museum
Capitoline Museum
Pantheon
Day 2 kids-friendly itinerary for your All-inclusive Vacation to Rome Checklist
On the second day of your best all-inclusive Rome Vacations, spend the day at Vatican City. Explore:
St. Peter's Square
Basilica
The Vatican Museums and Gardens
Day 3 kids-friendly itinerary for your All-inclusive Vacations to Rome Checklist
On the third day of your all-inclusive Rome Vacations, visit the
Villa Borghese gardens 
Galleria Borghese
Day 1 kids-friendly itinerary for Rome
On Day 1 of using the kids-friendly itinerary for your vacation in Rome, get tickets for the Big Bus tour where you get to hop on and hop off as you wish. Start with learning about all the events at Roman Forum and proceed to Palatine Hill. After this, get on the Big Bus hop-on and hop-off bus and head to get to the Colosseum then explore the Baths of Trajan and the Trajan Forum Museum. Cool off at the Capitoline Museum and finish off at Pantheon.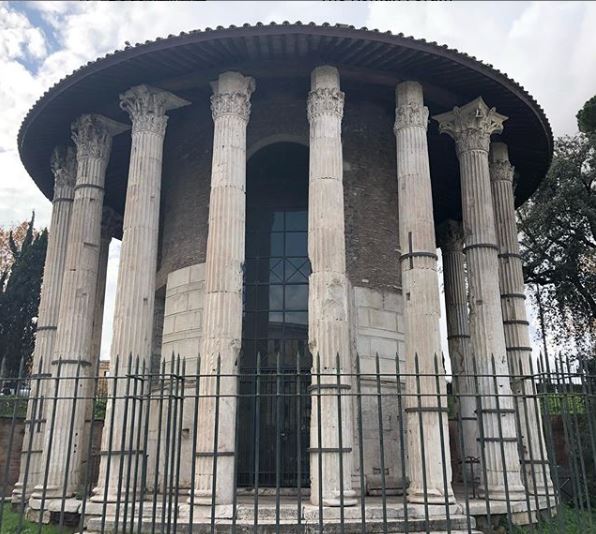 Your kids will be fascinated by the sheer size of the Roman Forum. They will learn that the Roman Forum was the hub of activities many centuries ago. It ran many things including registration of births by the Roman father, speeches by emperors, executions and gladiator matches.  The Forum has structures that are much older than the Colosseum, like the Temple of Vesta, which dates back to 7 century BC. The Arch of Titus (1st century AD) and the Arch of Constantine (312 AD) can also be found within the Forum.
Your kids will love the story behind the Arch of Titus – Titus was the emperor who completed the Colosseum. He was controversial in many ways and suffered in popularity after sending off his long-term partner. He built the Arch of Titus to show off his victories.
Palatine Hill is one of the seven hills and where Rome was founded. You will understand that it is one of the most ancient parts of the city. Good walking shoes for the kids and lots of stops on the way will make the hike less strenuous for them. Your kids will love to see the view of Rome from the top. To avoid grumpy kids dragging their legs behind you, take a refillable water bottle and refill them on the premises.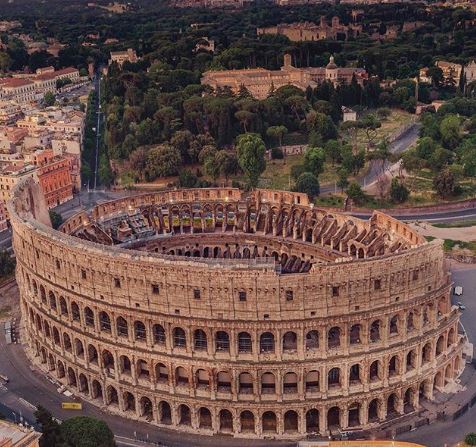 A visit to the Colosseum is a must for you and the kids. It offers a huge learning opportunity for them to reflect back on what has happened centuries ago. Go with a qualified family tour guide for a better experience. Speak to the tour leader if you have sensitive children. There are many aspects to the Colosseum. The museum, the arena, the secret passage and the views from the top. There will be several tours touts around the area wishing to speak to you about tours, I recommend buying your tickets in advance and turning up about 15 minutes before your tour starts.
The Colosseum is a magnificence structure started by Vespasian and completed by Emperor Titus.
Baths of Trajan and The Trajan Forum Museum
Named after Emperor Trajan, it was a place for leisure and bathing. Have a stop at the Baths of Trajan and throw a coin in. There are interesting facts about the Baths of Trajan – complex. Move on to the Trajan Forum Museum.
The forum of Emperor Trajan is located in front of the Roman Forum. The museum tells the story of Emperor Tajan and Rome's growth. It also tells the story of how the city and buildings have changed over the course of the centuries. You will enjoy the indoor and outdoor exhibitions area and gain very good information. You will also walk along the ancient streets and this will give you a sense of what living in those times felt like.
Capitoline Museum is located on top of Capitoline Hill in Rome and is considered to be one of the first museums in the world. Even though it dates back to the 15th century, it was only opened to the public in the 1700s.
Most of the exhibits in this museum are tied to the city of Rome. Here, you can find bronze statues that are of great importance to the local Roman people, Greek sculptures, Renaissance art, artefacts and more.
We did not visit this museum when we were here, but if you find yourself heating up in the sun if you're visiting Rome in the summer, then it might be a good idea to step inside a museum for a couple of hours to cool off.
The last stop of Day 1 is the Pantheon – the temple of all gods. It is free to enter.
Located about a 30-minute walk from the Baths of Trajan, this almost 2000-year-old temple will take you back to the times of Olympus gods and goddesses. The beautiful structure is the best-preserved Roman building and is living proof of the fantastic architectural and technical skills the Romans had.
I would highly recommend starting the suggested audio guide above before entering the building. Once inside, grab a seat and sit back and relax to appreciate the grand and amazing architecture all around you.