About 13 Weeks Travel:
13 Weeks Travel was created with you in mind. We provide top-notch personalised affordable luxury travel experiences that will enrich your life. 
We are Champions of Family Luxury Travel and are passionate about creating memories you will cherish forever through our luxury experiences (available during the school holidays), destination celebrations (available year-round), and exclusive flight tickets for long haul destinations.
Many of our clients love to take advantage of the 13 weeks of school holidays in the UK. As a result, we design epic, stress-free luxury travel experiences for families and couples wishing to travel during the UK school holidays.
We know that there are a lot of things to think about when travelling as a family. We know this because we are a family too. You can trust us to get it right and make it work for you.
We create epic and carefully curated experiences for families who wish to travel during the 13 weeks of school holidays and beyond. We offer customised luxury experiences to Africa, America, Europe and The Middle East.
With our decade long experience of travelling with our children, we put together family-friendly itineraries that will match the interests, aspirations and dreams of every member of your family.
We know that young children love to explore the Tombs of the Kings in Cyprus but also want to spend time at Coral Bay Beach with a cool ice-cream, building sandcastles and water tunnels. We know this because we are families ourselves.
We know that tweens and teenagers get bored easily and would moan at every chance when the activity does not interest them.
We design itineraries that suit the needs of every family type. From couples to Multigenerational holidays. In fact, we know that holidays are more interesting when grandma and grandpa come along.
Whatever your needs are, whatever type of family you have, you can be assured that we will approach your holiday with the same commitment and elite service you deserve.
Our Philosophy
Every family craves: a quality family time
Happy relationships make life joyful, a quality family time offers children life skills and great relationship skills which prepares them for life. 
13 Weeks Travel was created with you in mind. We will help you create that quality family time by matching the needs of your family very carefully to the destination thereby saving you time and tantrums on your travels right from the planning stage.
13 Weeks Travel knows that planning a family holiday can feel both exciting but often more overwhelming with the number of fancy pictures out there on social media.
When it comes to the actual logistics, 13 Weeks Travel have perfected the holiday planning process. We have broken down each step of the planning to help you tackle your travel worries in a practical and down to earth way.
Become your family's school holiday hero and start planning your next family holiday getaway here.
How is 13 Weeks Travel company different?
Our mission is to create affordable luxury experiences for families and guide you in seeing luxury in the 'new light'.
We are independent and that means we have the flexibility to search and compare the very best deals for you. We provide value and experience as regular travellers and we will only recommend the best for your budget.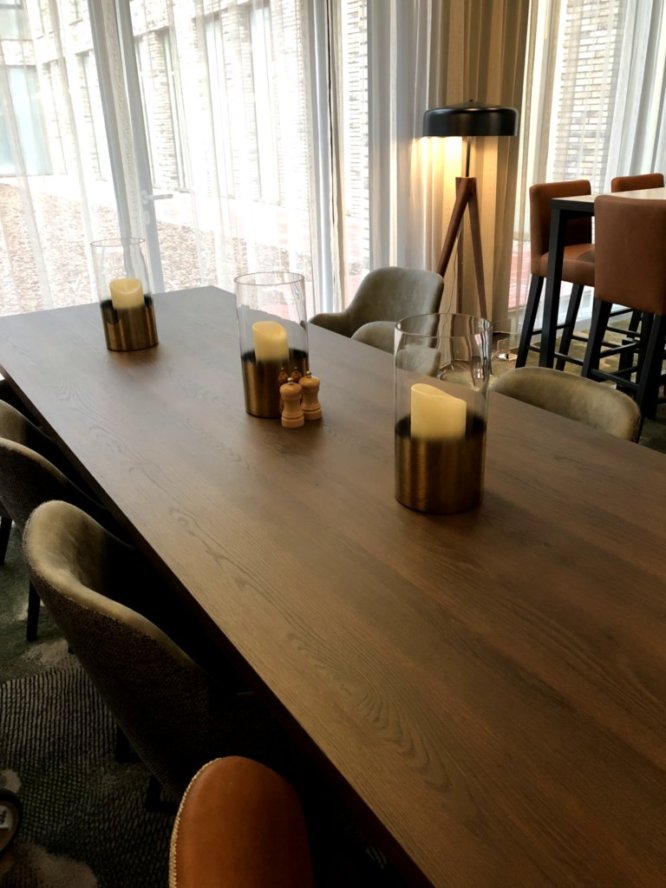 13 Weeks Travel can plan and book holidays and flights for you in addition to our personalised service.
We have something to suit your budget and style. The best UK short break supplier. Call us now.
Don't miss out on the best value for Skiing, snowboarding or sitting back and socialising with the great views. Call us today.
Get the best value on tickets to Disneyland Paris.  please call our specialists.
Are you thinking of going on a cruise? We are here to help you.
Airport Parking and Hotels
For assistance in booking airport parking and hotels please call our specialists.
13 Weeks Travel Visa Services makes arranging visa easy. We work in partnership with Travel Visa Company.
Attractions you will love
13 Weeks Travel provides travel experiences for city tours and Theme parks saving you time and stress.
Fully Escorted Touring Holidays
13 Weeks travel curates fully escorted Holidays for your family.
we make travel dreams a reality.
About 13 Weeks Travel Price Promise
13 Weeks Travel is committed to providing the best value and this means that the price you pay will be only for your holidays exactly the same or better than what you will find online.
We will match every like for like holiday package and ensure that the value you get is the absolute best.
Our aim is to help you reach your travel goals, travel smarter and find more value for your money. 
The face behind 13 Weeks Travel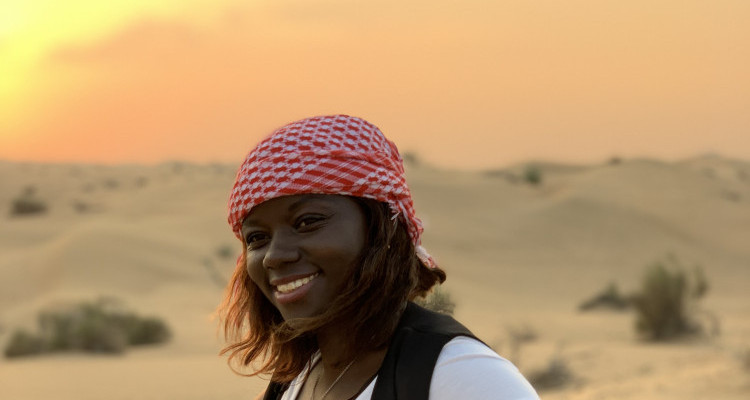 Hello beautiful people, I'm Bolupe Maborukoje, the Founder of 13 Weeks Travel. Read more about Bolupe on
www.bolupe.com
A Brief Background.
I started travelling and discovering the beauty of the world during my career as a project Architect in the construction world. It was such a beautiful thing to visit different countries to study their architecture.
The impact of travelling on my career as an Architect gave me the urge to give back to my community. As a result, I trained as a teacher in the UK and became a fully qualified teacher.
My love for travelling didn't go away as a teacher, I continued to travel every school holiday which in total is 13 Weeks in the UK hence the name of my brand – 13 Week Travel.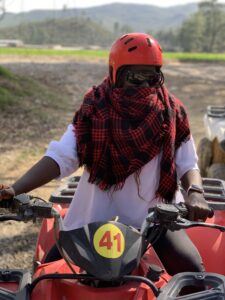 Travelling was my way to switch off completely during the school holidays. When I became a mother, I continued to travel with my children because I believe in the science behind how holidays make your child happier and smarter.
Become your family's school holiday hero and start planning your next family holiday getaway
here
.
I have a heart for families
Call me old-school but I love families. I believe in families. I know no man is an island and I truly want to see families succeed. That's why I'm in the business of nurturing family bonding through travelling.
Travelling with your family can foster independence, self-confidence and interpersonal skills. The more families travel together, the more their curiosity, sense of adventure and ideas grow.
13 Weeks Travels understands the benefits of opening your family to a whole new world of travelling and we are here to help you.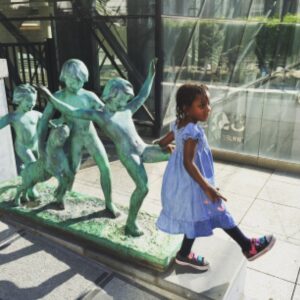 13 Weeks Travel for Family School Holiday and Luxury Travel.
My Mantra
'Creating new perspectives'
We all see things from the perspectives we are looking at things from. The purpose of my site is to help you see family travel from a different perspective.
A perspective is a tool from which we can see life, situations, problems and people from many different views.
13 Weeks Travel is dedicated to creating experiences that will ignite new perspectives on places travelled to.
13 Weeks Travel focuses on Luxury family travel because you all deserve the best!
Please feel free to contact me with any travel request on my social media outlets:
what Else can 13 Weeks Travel Help you with?
© 2020 All rights reserved​
Made with ❤ by 13 Weeks Travel