Morocco is an ancient country full of rich history and culture. The best Family Holidays in Morocco will charm you like the snake charmers at Medina (old town in Marrakesh), mesmerise you with luxury living either at the hotels or riads, give you a blend of Islamic architecture and outstanding food. Huge surprises, culture shock and adrenaline thrills await you and your family on your holiday to Morocco. You shouldn't miss an opportunity to see Morocco during the October school holidays or the February school holidays as this nation perfectly blends the ancient world and incorporates it into modern times.
Why Book Your Family Holidays In Morocco
Morocco is the perfect North Africa destination from the UK because it offers just about 3 hours of flight time and great educational value to your kids. This country has a lot to feed your eyes with since it still has many of the old world buildings, landscapes and structures which will surely amaze you and your kids.
In Morocco, you will get to experience a rich blend of the Berber culture, the Jewish culture, and also the Arab heritage. With Sand dunes miles that never ends, boundless mountain ranges and many landmarks and ancient sites, your family holidays in Morocco will definitely be one to remember.
Some Interesting Facts About Morocco
Morocco has many attractions and is filled with ancient wonders. Your visit to Morocco will be intriguing with oral storytelling, the architecture, the culture, will fascinate you and the delicious food! To spike your interest more, here are some fascinating facts about Morocco that will make you want to visit again, even after your first trip.
University Education Started In Morocco
Home to the oldest university that still exists today, Morocco is a nation that takes education very seriously. Established in the city of Fes in 859 AD, The University of Al-Karaouine has played a very significant role in the history of Morocco, and no other existing university can claim to be the oldest.
Unique landscapes in one country
Morocco is one of the few places in the world where you can find distinct types of landscapes, flora and fauna concentrated in one region. What type of natural elements are you looking for? Is it snow, beaches, high mountains, lush oases or desert landscapes? Whatever it is, nature has blessed Morocco in different ways, therefore be prepared to be amazed by the diverse natural elements and landscapes you will find in Morocco.
Do UK nationals Need A Visa For Family Holidays In Morocco?
Obviously, before leaving the UK to other parts of the world, you need proper documentation and preparations. Fortunately enough, British citizens, and citizens of some other selected nations, do not need a visa for family holidays in Morocco. All you have to do is to ensure that they stamp your passport when you enter Morocco to avoid any troubles, especially as you plan on leaving the country.
It is important to note that this no-visa requirement lasts for up to three months, but this shouldn't be a problem since you are only coming for a family holiday in Morocco, a trip that shouldn't last beyond 3 months.
Best Time To Visit Morocco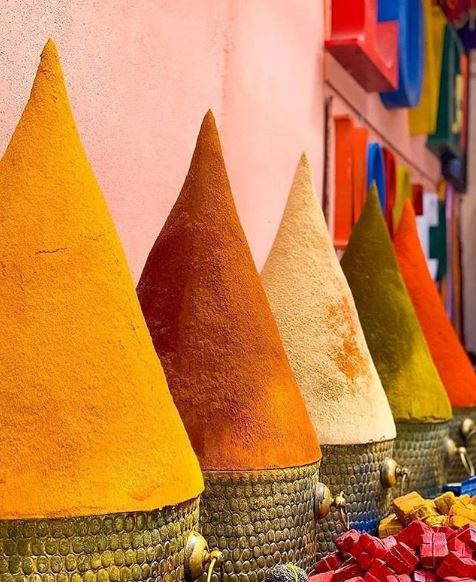 Surely, just like every other fascinating country for tourists, there is a great time of the year your visit to Morocco will be an outstanding and refreshing experience. It is best to visit Morocco for a lovely family holiday in Autumn, which typically runs from September through November. If you can't make it in Autumn, the spring period (middle of March through May) is also a great time to visit.
Why visit during spring or autumn? This is because during these periods, the weather condition is favourably warm, as opposed to the boiling sun which feels like hell in summer, and also the chilly temperature you are likely to face in winter.
Another thing to check is the date of Ramadan, an Islamic festival which highly affects transportation in Morocco. The dates for Ramadan change each year, so it is important to know when this festival falls to enable you to plan your trip properly.
How To Get To Morocco From The UK
Flying is the best method for an easy and faster way of getting to Morocco from the UK. It takes only four hours and there are several flights you can get directly from the UK to Morocco, and one of them is the Royal Air Maroc (RAM), which runs flights directly from London Heathrow daily to Casablanca. Similarly, the Aer Lingus from Dublin fly to Agadir, but this is just once in a week and only in winter.
That's not just all as there are other ways you can fly to Morocco from the UK, and you can get an indirect flight from several British airports. As an alternative, you could also fly to Spain, France or Gibraltar then pick up a ferry there. It is also possible to get to Morocco by land or sea directly from Britain, but these options could be very exhaustive and take time too.
The cost of travelling to Morocco varies, and several factors influence it. Airfare and general transport fares to Morocco usually skyrocket during Christmas and New Year, but the fares could reduce at other times of the year.
Getting Around Morocco
As you arrive in Morocco, moving easily from one attraction spot to the other is very necessary, and there are several options for you. There is a rail network which connects most of the towns in the northern part, and this rail network also links to the coast and other parts of the country.
Similarly, there are other public transport options for you like busses and shared taxis. However, for some personal reasons, these public transports could be an option you won't want to use. In addition, there are certain areas that won't be easily accessible through these public transport systems.
With that said, it would be a marvellous idea to rent a car so that movement can be very easy for you, and also to make routes easily accessed. Uber would definitely be the best bet if you do not wish to rent a car. However, for your best family holidays in Morocco, you will need to get a taxi because sadly, taxis in Morocco frowns at Uber, and they even protested and harassed Uber drivers in Morocco. So it is advisable to grab a taxi in the streets rather than on an Uber app. To make haling taxis easier, if you like the services of the taxi driver you used initially, it is advisable to tip him properly and also collect his number for easy contact next time.
Best Places To Stay In Morocco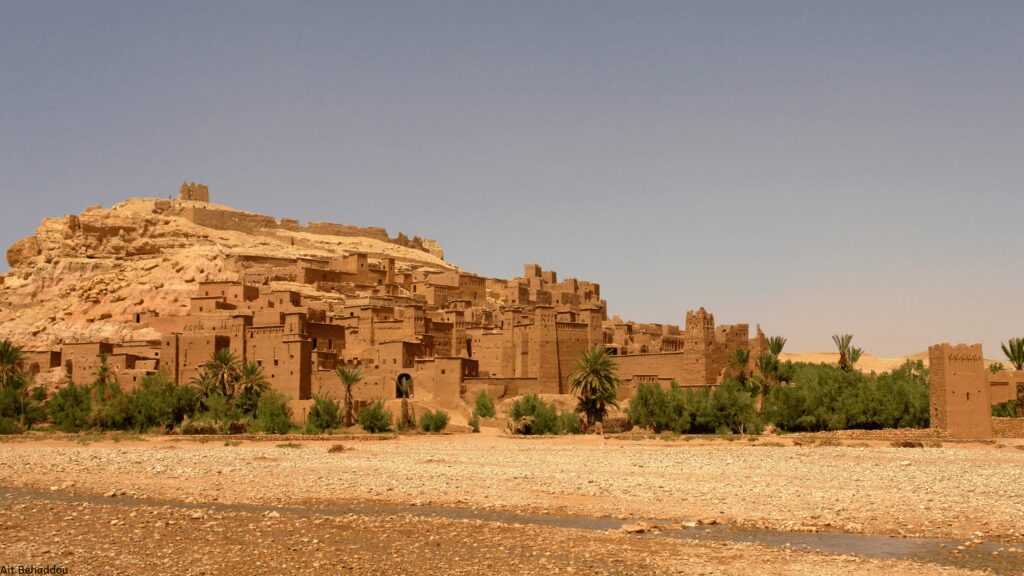 Your stay in Morocco should be a memorable one where you should explore the rich culture and also the unique lifestyle of the Moroccans. As you plan your journey, ensure that you visit these attractive places that have become famous over time, making visiting Morocco a dream come true for many family travellers.
Visit Meknes, the ancient Medina
As you spend your holiday in Morocco, don't forget to stay in the historic city of Meknes. Having architectural masterpieces of the ancient times, Meknes, which is in the northern part of Morocco, used to be the capital of the country. There are historical sites in this city, one of which is the royal palace. Rich in ancient culture, this is a must-visit if you want to have an exceptional experience of the ancient Arab culture.
Enjoy the sandy beaches and feel the long city walls in Asilah
In the movies depicting ancient culture, we often see walled cities built many centuries ago. To have a genuine feeling of these ancient walls, don't forget to stay in Asilah when you visit Morocco. They decorate the walls of this charming city with bright-looking murals, feeding your eyes with colourful scenes and beauty. This city is along the Atlantic coast, making it a great place to feel the sandy beaches, especially Paradise Beach.
Fun sightseeing at Rabat, an astonishing capital city
There is something special about Rabat that made it the capital of Morocco. It is a highly sought-after tourist attraction along the coast. Unlike some other parts of the country, the weather in this city is friendly all year round, and it also has fantastic beaches that make it a must-visit for family travellers.
A blend of the new and old world, the old town (Medina) has fortified walls, while a new portion of the city has outdoor cafes and also wide roads, giving the feel of a modern town. Every moment spent in Rabat will be a memorable one, so don't miss it out as you visit Morocco.
Feel the blend of modernisation and ancient civilisation in Casablanca
If you have ever made research about Morocco, you definitely must have heard about Casablanca. A modernised city, Casablanca is a place you won't get tired of when you visit Morocco. The city is famous for its Moresque style of buildings, which is a blend of the French colonial designs with the traditional Moroccan architectural designs. The food here is great too, and you can't afford to miss out on Casablanca when you visit Morocco for your best family holidays.
Feel the vibes in the bustling city of Marrakech
A lively city full of activities and movements, Marrakech, which is in the northern parts of the atlas mountain foothills, is a busy family travel attraction. As soon as you step into this city, you won't tire of things to do, and there are also lots of sightseeing here too.
For shopping in Morocco, this city is your sure bet, because of the vast collection of items you can shop. Moving through Marrakech, don't forget to visit the El Badi Palace, together with the central square of Djemma El-Fna. There are lots of bazaars too, so prepare for shopping and the busy nature of this astonishing city.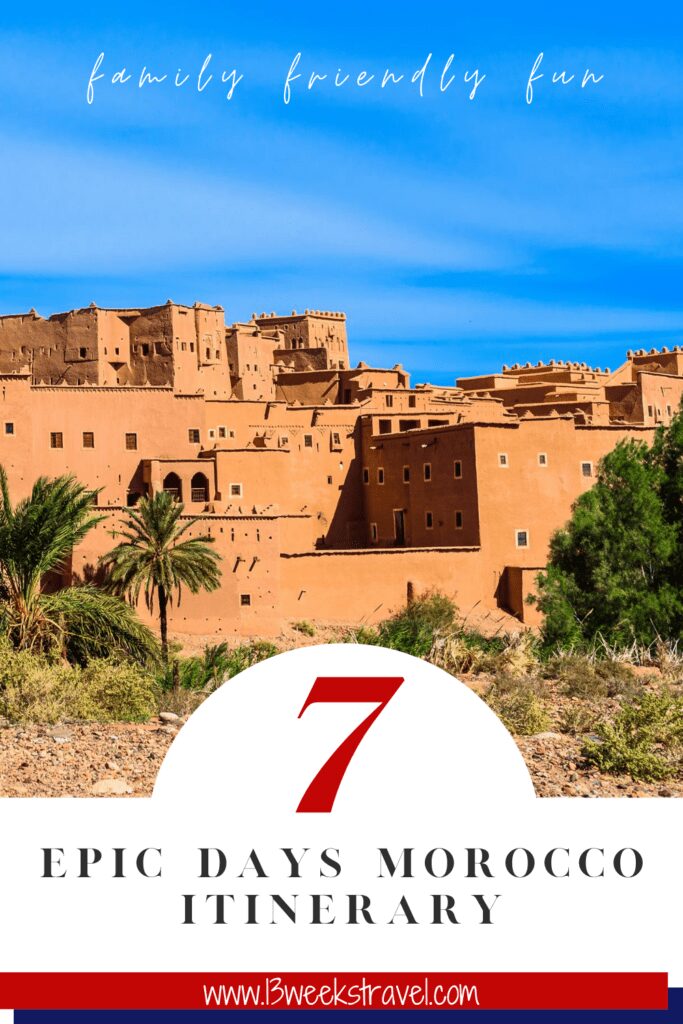 Family-Friendly Things to do in Morocco
As you visit with your family, you want your kids to have a good time too. For memorable family holidays in Morocco, here are astonishing things to while in Morocco.
Enjoy The Flora At The Rose Valley
Just as the name sounds, the Rose Valley is a beautiful place to see in Morocco. Decorated in various bright colours of green and natural blue waters, the Rose Valley is filled with refreshing flora and fauna, a beautiful sight to behold.
If you want to connect with nature in silence, if you want to escape from the busy cities, then the Rose Valley is an exceptional choice for you in Morocco. Having lots of rose gardens adorning the floors of Morocco, this place is good for some refreshing moments.
Camel Riding in the Sahara
Feel like the boss, feel like Lawrence of Arabia as you go on camel riding in the Sahara. A perfect opportunity to take mind-blowing photos. Sitting on top a camel in the desert is a fun experience for the entire family, something you don't want to miss.
Wander around the Berber villages
Exploring the Berber villages at the Atlas Mountains is an experience even kids would love. Mules are there to take the complete family around, so this adventure will surely be a memorable one. As you wander through lush valleys enjoying an impressive view of the Atlas Mountains, you won't get bored with sightseeing the barber villages.
Tour the city of Fes
The city of Fes has a unique design, with well-detailed attractions that will leave you speechless. As you tour this city, act like the locals, and together with the family, explore the souk, bargaining for souvenirs and other items like scarfs, teapots, key-ring, wallets, leather bags, and lots more from the sellers.
Take a break in a Marrakech Riad
As you explore this amazing country, don't forget to visit and spend a night in a Riad, a beautiful hotel with a traditional design. These traditional hotels have tranquil spaces and are quiet, giving you the perfect opportunity to wind down. As you take a break in the Riad, you and the entire family can relax in the terraces and pools. The kids will love splashing in the pools.
Reach the top of Mount Toubkal
Thankfully, Mount Toubkal, the highest mountain in North Africa, is in Morocco, and reaching the summit could take just two days. Once you get to the top, you get a superb view of the villages down there, the Sahara, and also the Atlas range. With the help of mules, getting to the top of this mountain won't be a burdensome task, and you don't have to trek on foot all the way up. It is most appropriate for children aged 10 and above.
Let the kids enjoy the pools
We can't just deny it; kids love to splash in pools. For a memorable family holiday in Morocco, don't forget to visit pools, especially in Southern Morocco. There are swimming pools on the coast of Essaouira, several pools just next to the Sahara at Merzouga, and many more, giving the kids a fun time.
Suggested Family-Friendly itinerary for a 7-day visit to Morocco
For your family holidays in Morocco to be fruitful, you need things planned properly, and places to visit already mapped out for each day of the journey. With that said, here is a highly recommended 7-day itinerary for the entire family in Morocco.
Day 1: Fes
The second-largest city in Morocco, Fes has a unique small-town feel, and its architecture and general settings is largely influenced by the Arabs. It used to be the capital of Morocco until the year 1912, and it has served as the spiritual centre of the country for many years now.
Day 2: Chefchaouen
Famously known as the blue city, Chefchaouen is beautiful, with the walls painted blue. This city, just like many other Moroccan cities, has a traditional feel, with narrow lanes, steep cobbled roads with wares for sale.
Day 3: Volubilis, Meknes, Moulay Idriss
For a feel of ancient Roman architecture, Volubilis is the place to visit in Morocco. It is close to Meknes, and here you will find astounding ancient roman structures like a temple, Basilica, and Triumphal Arch, amongst others. From here, you can now visit Meknes and Moulay Idriss, two small towns that are very traditional.
Day 4: Fes, Ifran, Cedar Forest, Midelt, Ziz Valley, Merzouga
On the fourth day, explore Fes, Ifran, and other neighbouring villages and towns.
Day 5: Erfoud, Rissani, Todra Gorges, Dades Gorges
The fifth day is for sightseeing and exploring Erfoud, Rissani, and its neighbouring towns and villages.
Day 6: Ouarzazate, Ait Benhaddou Marrakesh, via the High Atlas Mountains.
On the sixth day of this itinerary, take a tour of Ouarzazate through the Atlas Mountains. In southern Morocco, Ouarzazate is a city predominantly occupied by Berbers, and you can see their influence in this city through the buildings, structures and general way of life. Here, you'll come across several unique buildings and also the fortified village of Ait Benhaddou. This village is a fantastic tourist attraction, and interestingly, it is a UNESCO World Heritage Site.
Captivatingly, many of the famous movies you must have watched were filmed in the Ouarzazate area. Game of Thrones (GOT), Lawrence of Arabia, Gladiator, The Mummy, and several others are some movies that were shot in this ancient rich city.
Day 7: Marrakesh
We saved the best for the last, and Marrakesh, which is the most famous of all, is the place to visit on the seventh day. In this city, everyone is always asking for more, more money, and therefore it is nicknamed More Cash. Other nicknames of this city include Red City, Mad House, and Rose City, and there are reasons for all these nicknames. There are lots of sights, sounds, and scents to experience in this city, and your visit here will surely be a memorable one.
Family Holidays in Morocco – Final Thoughts
As you get ready to visit this North African country with a rich history and fascinating landscapes, be rest assured that every day spent with your lovely family will be fun and refreshing. This is because, as stated earlier, there are several things to see and many adventures to embark on, ranging from exploring the endless coastlines, climbing sand dunes with decorated camels, and many more.
Visiting Morocco for the holidays with your family is a journey you won't ever regret, so as you plan to come and spend your Family Holidays in Morocco, prepare to be entertained. Welcome to this unique country, Marrakech awaits, you!
Check out my best family holidays series and get inspiration for your family travels.