Imagine going on holiday and ending up been fined, deported or jailed because of ignorance. Doesn't sound right? Well, it happens but you can avoid it with my best travel advice for Abu Dhabi. I don't mean to scare you but when visiting such a beautiful, affordable luxury city like Abu Dhabi, you need to be aware of the local laws of Abu Dhabi (including your personal conduct), the safety tips for Abu Dhabi (including climate changes), the health tips for Abu Dhabi (medical facilities) and the travel requirements for a pleasurable holiday in Abu Dhabi.
This post may contain affiliate links see my affiliate links policy for further clarification.
Know before you go: Travel Advice for Abu Dhabi
The travel advice for Abu Dhabi has broken down into four key points that you need to know to avoid the chances of getting fined, arrested, deported or jailed. The four key points that you need to be aware of are:
Local Laws
Safety tips
Health tips
Travel requirements
Money
Travel advice for Abu Dhabi #1. Local Laws
Ignorance is no excuse in Abu Dhabi and you really don't want to get on the wrong side of the law in Abu Dhabi so your best bet is to follow the rules and customs. The local laws in Abu Dhabi reflect Islamic practices and beliefs. During the holy month of Ramadan, you don't want to offend anyone because you will face serious penalties so take note of these local laws including:
Travelling with pork products
If you love your ham and smoked pork ribs, you have to forget about these and avoid hiding them in your luggage on your holiday to Abu Dhabi. They will be confiscated and you might face a fine.
Travelling with CBD oil products 
Check your skincare products, some might contain ingredients with CBD oil which is illegal in Abu Dhabi. These will be confiscated and you might face a fine. Take ethical made skincare products.
Travelling with dry substances
Dry substances such as dried tea, hibiscus flower can be mistaken for drugs, Abu Dhabi has a no-tolerance approach to illegal drugs. Do not attempt to smuggle or hide these illegal substances. You will be caught and you could face the death penalty or the minimum four years jail term.
Personal Conduct
Your conduct in Abu Dhabi must be prim, proper and modest. The travel advice for Abu Dhabi must be followed on personal conduct to prevent cases of arrests, fines or deportation. Apply some common sense here and avoid these things:
 Drinking and been under the influence of alcohol in public areas.
Wearing swimming attires in public places. You should wear swimming attires only at the beach or at the swimming pool. Choose modest swimwear and act with decency.
Showing intimate public display of affection like kissing.
Practising unauthorised preaching of your beliefs.
Spreading gossip on social media.
Swearing and making rude gestures to the public especially the police and officials.
Touching other people without consent.
Glaring at women and engaging in long stares.
Stalking
Engaging in unwanted conversations.
Photography
There are strong laws on photography in Abu Dhabi. You must consider these laws as an important part of the travel advice for Abu Dhabi. They include:
Getting permission and registering your drones before flying it.
Obtaining permission for any media activity relating to the production, transmission and distribution of print, video or audio information.
Taking photographs of people without proper consent.
Taking photographs of government and military installations is not allowed.
Driving in Abu Dhabi
To drive in Abu Dhabi, you need an International Driving Permit but if you are a UK national, you can use your UK driving license to obtain a rental car. International Driving License must be obtained before arriving at Abu Dhabi. Here are the things to note.
Driving in Abu Dhabi is safe.
Everyone drives in their lanes but there are speeding issues.
Maintain the recommended speed because there are speed cameras.
It is a criminal offence to drink and drive in Abu Dhabi.
If you are involved in an accident in Abu Dhabi, and no one is hurt, you can move your vehicle to the side of the road to avoid blocking traffic but it is illegal to leave the scene of the accident.
Travel advice for Abu Dhabi #2. Safety Tips
Abu Dhabi is a safe destination for you to visit with a low crime rate. However, as part of the travel advice for Abu Dhabi, you need to take sensible precautions in these areas.
Water Sports and Adventure Activities.
If you are a water sports lover, you will love Abu Dhabi. There are a variety of activities to do including sailing, kayaking, flyboarding, snorkelling, wakeboarding, water cable sports and paddleboarding. For your safety, take out comprehensive travel insurance that specifically covers adventure activities. I have reviewed the top 3 travel insurance in the UK here.
Harsh Weather Conditions
Abu Dhabi can experience harsh weather conditions between the months of June and September. There are possibilities of sand and dust storms. For your safety, stay out of the sun and always have a water bottle with you at all times.
Abu Dhabi also has foggy winters where visibility is reduced. Ensure you have car insurance if you need to drive.
Strong Current Conditions
Abu Dhabi has see lovely beaches you can swim at including The Corniche beach which is a public beach, Al Bateen beach and Saadiyat public and Saadiyat private Beach. Obey warning signs, red flags and fo not cross the barriers put up. Use Safety equipment like life jackets.
Travel advice for Abu Dhabi #3. Health Tips
Abu Dhabi has world-class health facilities. however, you will need travel insurance before you are treated, ensure you have access to funds that will cover the cost of your treatment. You also need to consider these things.
Health Checkup
Plan for your health check-up in advance before travelling to Abu Dhabi. You want to ensure that you have covered all health grounds before your travels.
Medication
If you need to take your medications with you for your visit to Abu Dhabi, you need to check that your medication is legal. Medication containing CBD will be confiscated. You also need to ensure that you have enough medication to cover you for no longer than three months.
Medical Care
If you require medical care in Abu Dhabi, you will need to dial 999 for emergency service. You also need to present:
Proof of medical insurance
An upfront Deposit
Guarantee of Payment
Travel advice for Abu Dhabi #4. Travel Requirements
UK Nationals do not need visas to visit Abu Dhabi. You need:
A valid passport (issued within the last 10 years) with at least 3 months validity from the date of your arrival.
A visa ( depending on your nationality, destination, and length of stay)
Proof of money to sustain yourself around £55 per day.
A return or onward ticket
Travel advice for Abu Dhabi #5. Money
The local currency in Abu Dhabi is Dirhams and if you are travelling to Abu Dhabi with over AED100,000, you need to declare it to avoid consification. Currently the exchange rate for Dirhams in the UK is £1 to AED 6. You can exchange your money at John Lewis Travel Money before you go.
.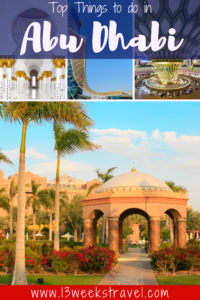 Is Abu Dhabi good for a holiday despite the travel advice for Abu Dhabi?
Yes! Abu Dhabi is an affordable luxury travel destination. It is rich in culture, traditional with an incredible skyline that spells wealth, opulent and luxury. Abu Dhabi's architecture gets me excited. Several of the buildings are simply beyond design comprehension, they make the impossible possible. Here is a list of the architectural wonders in Abu Dhabi.
Sheikh Zayed Grand Mosque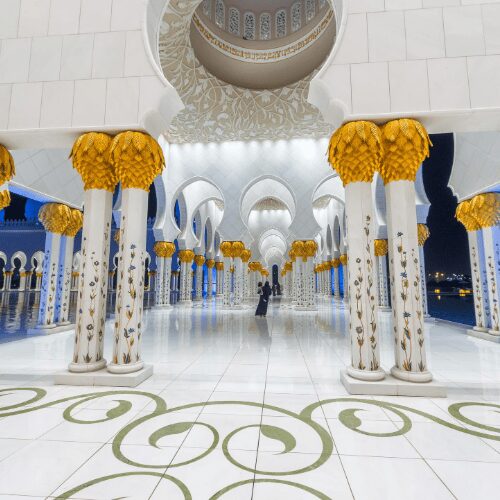 Etihad Towers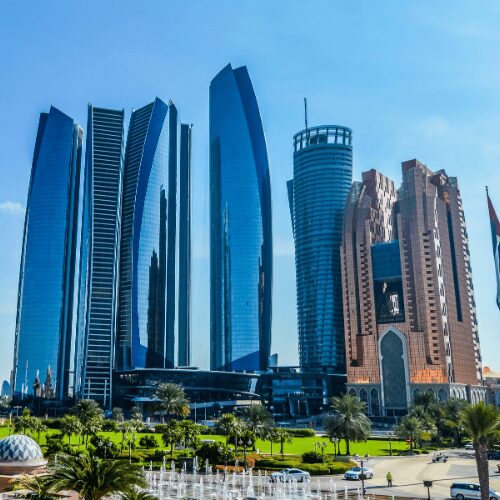 Capital Gate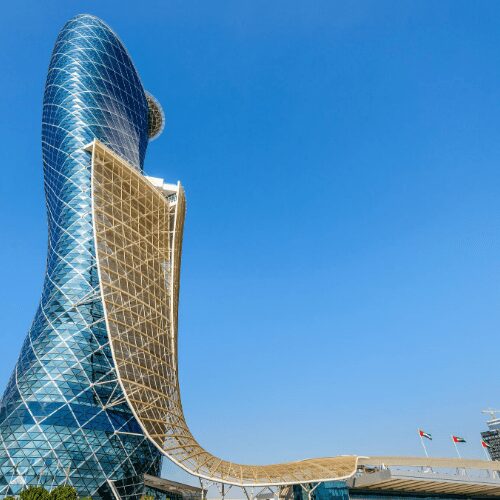 Aldar Building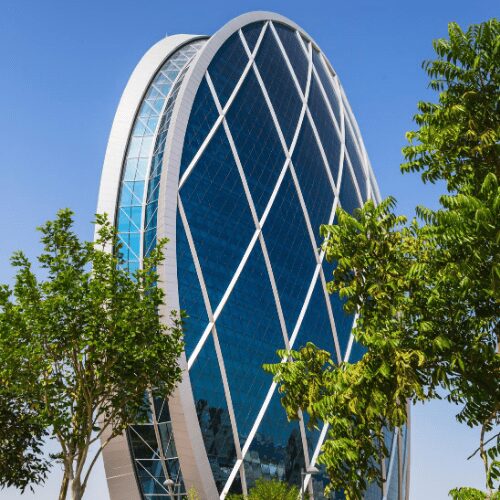 Yas Island