With the increasing numbers of online travel money services, it's challenging to know the best place to get your travel money. Go with John Lewis Travel Money service.  The top-notch service ensures that you can book your travel money online, use a click and collect service or walk into any of John Lewis 300 department stores without a prior appointment to pick up your travel money. I can guarantee you real currency at the best value. I have used John Lewis Travel Money service for over 5 years now and I will continue to use this service for my travel money. When I need UAE Dirhams, Bahraini Dinar, Turkish Lira, Euros and many more foreign currencies for, I turned to John Lewis Travel Money and I can't fault the service I have received on all occasions.
DO YOU NEED TO TRAVEL WITH TRAVEL MONEY
The answer to this question is yes. You need to travel with some travel money with you even if you have booked an all-inclusive holiday. You will need Travel Money for essentials like food, drinks, transport and tips.
WHAT SORT OF TRAVEL MONEY OPTIONS ARE THERE?
There are three travel money options. They are:
Cash – Foreign Currency
Cards – Prepaid Travel Cards
Travellers Cheques
Cash/ Foreign Currency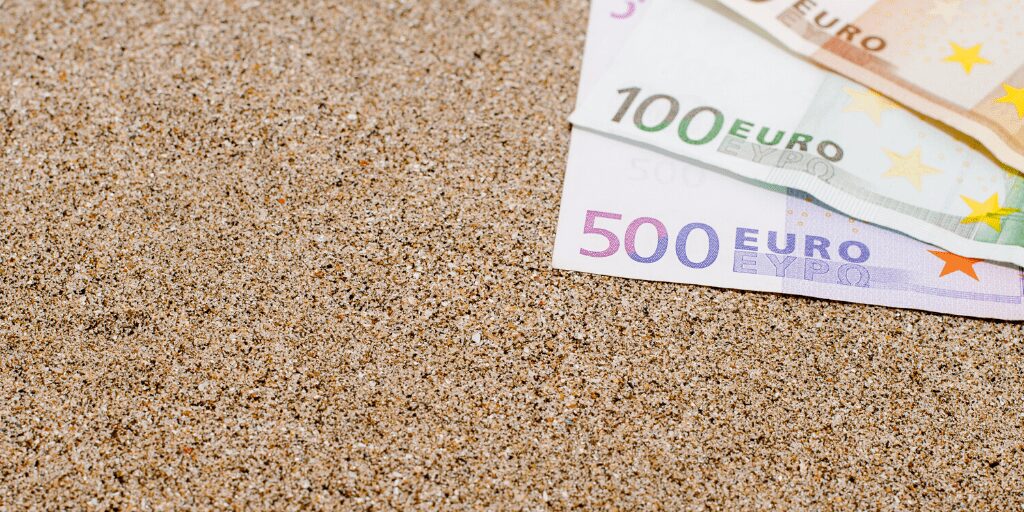 It is necessary to take foreign currency with you for basic essentials such as taxis, food, drinks and tips. The recommended amount to take with you will largely depend on what you plan to do on your holidays. For most people, between £200 and £500 is sufficient for their needs. It is not advisable to carry extensive amounts of cash based on the rules of declaring cash of over £10,000. For money-laundering prevention reasons, you might get a fine if you don't declare any cash over £10,000 when travelling to most European countries.
Travel Money Prepaid Cards
What are Prepaid Travel Cards? 
A prepaid travel card is an easy and convenient way to avoid taking lots of cash with you on holiday. You can use the prepaid travel card in unfamiliar countries because you can preload the currency of the country you intend to visit on the prepaid travel card. With most prepaid travel cards, you can instantly preload money on it for no fees and check rates before purchasing an item.
You can use a prepaid travel card at ATM cash withdrawals points around the world and for services that accept Mastercard to Visa debit and credit cards.
Benefits of Prepaid Travel Cards
The benefits of prepaid travel can be:
Safety: Your money is safe and if you lose your card or if your card gets stolen, you can ask the provider to cancel it immediately.
Budget: A prepaid card helps you to stick with your budget. They are not bottomless pits like credit cards; you need to have the money in your bank before you can preload it on the prepaid card.
Rates: Some prepaid travel cards offer mid-market exchange rate. That means that you will get the lowest exchange rate. You will also get to compare the exchange rate with other money exchanges outlets before you decide. You can also watch the exchange rate and get the best value for your money.
Convenience: You find that several countries accept Prepaid travel cards in most retail outlets.  You can use them for cash withdrawals at ATMs too. You can also easily leave your prepaid travel card at your hotel room with no fear of your money getting stolen.
Cons of using Prepaid Travel Cards
Some prepaid cards come with additional fees like monthly fees, charges to load money, fees to withdraw money, and fees for spending money. The Consumer Credit Act of 1974 does not cover you if you use Prepaid travel cards. That means that if you buy a faulty item or if the retailer goes bust, you will not get your money back.
Types of Prepaid Travel Cards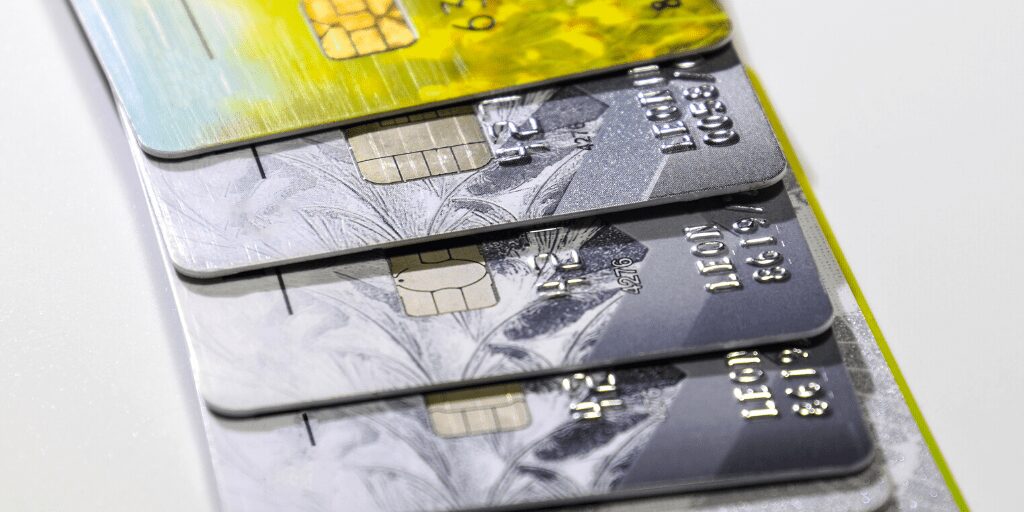 There are distinct types of prepaid travel cards. The single currency prepaid travel cards and the multi-currency preload travel cards. If you love to travel, a multi-currency preload travel card is the best option for you. With a multi-currency travel card, you will load different currencies on it.
The most popular prepaid travel cards are:
Revolut Prepaid Card
Caxton FX Currency Card
The Easy FX Card
Transfer Wise Multi-Currency Account
Revolut Prepaid Travel Cards
There are three types of Revolut Prepaid Travel Cards. The Standard Prepaid Card, The Premium Prepaid Card, and The Metal Prepaid Card.
The Revolut Standard Prepaid Card (recommended) is open to UK residents of 18 years old. You can open an account within minutes with the UK and Euro IBAN account. You will have access to over 150 currencies at the interbank exchange rate. That means a rate which banks used to trade currencies with each other for 5 days a week. If you exchange money at the weekend, they charge you a small markup fee. There are no hidden fees or fees for ATM withdrawals up to £200 per month.
The Revolut Premium Prepaid Card is open to UK residents with an administration fee of £6.99 per month. With this Revolut Prepaid Card, you will the Standard Prepaid card package and additional benefits like no-fee ATM withdrawals up to £400 per month. This Revolut Prepaid card also provides complimentary travel insurance cover for overseas medical care, delayed baggage and delayed flight insurance. You will also enjoy a free pass to a LoungeKey – an airport Lounge service.
The Revolut Metal Prepaid Card provides additional benefits and allows you to withdraw about £600 per month from ATM Cashpoints for no additional fees. You will also enjoy complimentary travel insurance that will cover you for medical care abroad, delayed baggage and flights. For an administrative fee of £12.99 per month, you will earn cash back's on your purchases, a lounge key pass and concierge services.
Caxton Prepaid Travel Card
The Caxton Prepaid Travel Card provides you with an opportunity to get an additional card user from the age of 13. That means that your teenager can get a prepaid travel card for school trips, which you can monitor and add more funds as required. The main account holder must be 18 years and a UK resident. Caxton Prepaid Travel Card comes with no additional administrative fee or foreign transaction fees. There are no additional fees for using your card at an ATM cashpoint abroad, you are also not charged for loading money on your card. The best part is you will get a £50 travel vouchers if you load your card with £300.
The Easy FX Card Personal
This Prepaid Travel Card offers no administration fee, no foreign transaction or Overseas ATM cash withdrawals. However, your initial upload has to be £100 and there are additional card fees of £6 every time you use the card. If you use this card to withdraw money from ATM Cashpoints in the UK, you will be charge £1.50.
Transfer Wise Multi-Currency Account
The Transfer Wise Multi-currency Account offers you the best exchange rate because your money is exchanged at a mid-market exchange rate. That means that you will get the lowest exchange rate with no mark-up fees to pay. The Transfer Wise Multi-Currency holds up to 50 currencies, and you can enjoy free ATM cash withdrawals up to £200 per month. There are no debit card charges or bank transfer load charges if you use your card in the UK. However, there is a charge for overseas ATM cash withdrawals in some countries.
Travellers Cheque
Traveller Cheque is an old-fashioned way to take money abroad. You can get one from the banks or post office. When you buy a traveller's cheque,  you can convert them into the currency you will use abroad.  Traveller's cheque is still very useful because I consider them a safe way to carry money around. There is no fear of losing them because you can order a replacement as long as you have the serial number written somewhere or if you have taken a photograph of your traveller's cheque. We can use them in a variety of ways.  If you need local currency, you can swap your traveller's cheque for cash. You can also use them to pay for your hotel, shopping or restaurant visits.
CHOOSING THE BEST TRAVEL MONEY SERVICE
What to consider when choosing the best travel money services.
The two things you need to consider before buying your travel money are
The exchange rates offered.
The ability to return your travel money.
If you think about these two important things to consider before buying your travel money then you want to go with a travel money service that you can rely on and for this reason, I recommend John Lewis Travel Money.
OVERVIEW OF JOHN LEWIS TRAVEL MONEY
John Lewis Travel Money is the best high street bureau de change service available to travellers in the UK. John Lewis Travel Money is available online and in-store, and their price matches their rates daily with Travelex and Post Office travel money. The exchange rates are openly displayed on John Lewis finance website and they are the exact rates you will get if you are buying in store or online. If you are a John Lewis Credit Cardholder, you will get additional points when you buy your travel money with your credit card. When using your John Lewis credit card to buy your travel money, they do not charge you for credit card transactions for the purchase of foreign currency.
John Lewis Travel Money can be ordered online and arranged for delivery at your home, office or chosen destination. You can also pick your foreign currency ordered online at a local store. For deliveries at home, you will need to be available to sign. Weekday delivery is free for orders over £1,000 and there is a minimum order value of £500 for home deliveries.
5 REASONS TO USE JOHN LEWIS TRAVEL MONEY
Safe: John Lewis Travel Money Services are safe and regulated.
Excellent Exchange Rate: I check John Lewis exchange rate against competitors and you will get the best value for your money.
Ability to return excess money: With over 300 Waitrose and John Lewis department stores, it is easy to pick up your travel money. You can also return any foreign currency that remains from your holidays.
Variety of services: John Lewis Travel Service offers a variety of services including bank transfer, local travel money transfer, foreign currency collection, online service, home delivery and in-store service. You can use the click and collect service, which is available in over 300 locations in the UK.
Top-Notch Service – The quality of service you will receive from John Lewis is second to none, the credibility and security are great. Customer's satisfaction on Trustpilot is above average.
CONS OF USING JOHN LEWIS TRAVEL MONEY
If you are counting the pennies, you will find John Lewis Travel Money slightly more expensive than the base exchange rate displayed online.
There is no price promise on online ordering, international bank transfers or Western Union Services.
SERVICES OFFERED BY JOHN LEWIS TRAVEL MONEY
John Lewis Travel Money offers a wide range of services for you. These include International transfers or payment, buying and selling properties abroad and Western Union services.
International Transfers or Payment.
If you have family abroad that rely on your income, using John Lewis Travel Money allows you to make international transfers to a foreign bank account.
Buying and Selling Properties Abroad.
If you need to transfer money for the sale of your property abroad or if you are looking to purchase property abroad, John Lewis Travel Money International transfer comes in handy. International payments are provided by XE Money Transfer with a minimum transfer of £100. John Lewis will also refund the bank wire fee.
Western Union service through John Lewis Travel Money
Western Union has the most remote agents across the world and that means that you can send money to your family even if they live in the most remote areas through John Lewis Travel Money directly from the UK. Your beneficiary will need to go to their local Western Union Agent to pick up the money. This service is very convenient for families and friends living in remote parts of the world where Western Union is the only available Money Transfer Service. You can also receive money from your family and friends through this service. For example, if you are a student studying in the UK, your family can send money to you through Western Union and you can pick it up at John Lewis Travel Money bureau de change.
CURRENCIES AVAILABLE AT JOHN LEWIS TRAVEL MONEY
There are about 55 currencies available at John Lewis. Here is a quick list.
Euro
US Dollars
Australian Dollars 
Canadian Dollars
UAE Dirhams
South African Rand
Bahamian Dollar
Bahraini Dollar
Barbadian Dollar
Bermudian Dollar
Brazilian Real
Brunei Dollar
Bulgarian Lev
Cayman Islands Dollar
Chilean Peso
Chinese Yuan
Columbian Peso
Czech Korona
Danish Krone
Dominican Peso
East Caribbean Dollars
Fijian Dollar
French Polynesian Franc
Guatemala Quetzal
Hong Kong Dollars
Hungarian Forint 
Icelandic Krona
Indonesian Rupiah
Israeli Shekel
Jamaican Dollar
Japanese Yen
Jordanian Dinar
Kenya Shilling
Kuwaiti Dinar
Malaysian Ringgit
Mauritian Rupee
Mexican Peso
New Zealand Dollar
Norwegian Krone
Omani Rial
Peruvian Nuevo Sol
Philippine Peso
Polish Zloty
Romanian Leu
Russian Rouble
Saudi Riyal
Singapore Dollar
South Korean Won
Swedish Krona
Swiss Franc
Taiwan Dollar 
Thai Baht
Trinidad and Tobago Dollar
Turkish Lira
Vietnamese Dong
QUESTIONS FOR JOHN LEWIS TRAVEL MONEY
These are the questions I always had before I use John Lewis Travel Money.
Question 1:
Is there a commission to pay when using John Lewis Travel Service?
No, there is no commission to pay to John Lewis when you buy or sell your travel money. John Lewis makes their money on the difference between the base interbank rate and the mid-market. The mid-market means the midpoint between buying and selling prices of two currencies.
Question 2:
When sending money abroad, will your beneficiary's money's be deducted?
No, John Lewis Travel Money does not charge you extra fees for sending money abroad. However, the receiving bank might have local charges for money sent from abroad.
Question 3:
Will John Lewis Travel Money Service refund money charged by banks?
Yes, John Lewis says they will always send the exact amount of money and will never charge you a fee on any transfers. They say with an email to chargerefunds@internationalpayments.johnfinance.com, you can claim any money charged by the receiving bank for a refund.
JOHN LEWIS TRAVEL MONEY – FINAL THOUGHTS
Get your travel money from John Lewis Travel Money service, I particularly get all my travel money from John Lewis Store at Cambridge and have always received a fantastic service. This post covers a review of John Lewis Travel Money, it explains the benefits of using John Lewis Travel Money and looks at a list of foreign currencies available at John Lewis.
How do you get your travel money?
What service do you use?
Do you still use traveller's cheque? Do you combine a pre-paid card with some travel money? I keen to hear your thoughts on travel money in the comments.
John Lewis Travel Money
0.00
Excellent Exchange Rate
9.4/10
Ability to return excess money
9.8/10
Credibility & Security
9.8/10
Customer's Satisfaction
9.8/10
Pros
There is no commission to pay
John Lewis Travel Money does not charge for bank transfer
John Lewis Travel Money will refund money charged by receiving bank during money transfers.
Cons
More expensive than base exchange rate.
No price promise on online order.