Charity begins at home right? This post focuses on the incredible family holiday resorts UK. Like many of you said during my Instagram survey, you want to know more about the luxury family resorts in the UK and you will love to support the hospitality business badly hit by the pandemic. I have rounded up the very best family holiday resorts in the UK for you. If you are looking for magnificent castles, eco-friendly luxury glamping sites, UK hotels with outdoor pools and spa from the North of England to the South of England. This post has got you covered if you are looking for family holiday ideas in the UK.
Holiday resorts in the UK for families.
I will be starting close to home for me. The East of England. The East of England offers the best traditional UK holiday destinations. With the array of beaches and  National Trust parks.
Holiday Resorts for families in the East of England.
If you are looking for a home away from home experience and you are interested in a self-catering opportunity in East England, I strongly recommend the Norfolk Hideaways. With an extensive portfolio of over 350 properties, Norfolk Hideaways have a good array of luxury properties close to the beach and close to the best Norfolk has to offer. Norfolk Hideaways are one of the largest boutique holiday cottage agency. they provide the perfect self-catering holidays in the charming North Norfolk.
Benefits of using Norfolk Hideaways for your family holiday resort.
You will get Norfolk Charm
Family – Friendly properties close to the beach.
Dog-friendly properties
Perfect for young children
Great for walking, bird watching, cycling or sailing.
Cater for couples, multigenerational families, teams, and marketing companies.
Luxury option. Many of the properties offered on Norfolk Hideaways are close to the beach, have ample parking and some have private swimming pools both indoors or outdoors.
If you are looking to be pampered and self-catering is not your thing, then, consider this family holiday resorts Uk with the finest facilities, Michelin Restaurant quality and expansive grounds.
Luxury Country House Hotels in the East of England.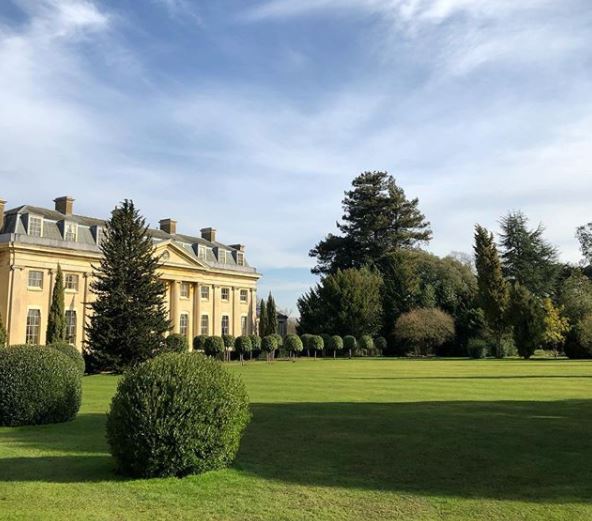 This country house hotel in Suffolk offers the best of luxury for families with its 1, 800 acres of beautiful National Trust Parkland, ideal for a peaceful escape for the norms. The Ickworth Hotel is a family-friendly hotel and we have visited this hotel for long weekends several times because it makes staying away with children so incredibly easy.
There is an indoor pool to use throughout your stay and bikes to hire so that you can explore the entire estate. The grounds give children the opportunity to run and play freely. There is a walled, fairy garden playground, a tennis court, an opportunity for forest walks and great for climbing trees.  There are trampolines and trikes to use at your disposal.
The hotel has a complimentary crèche and children's activities so the adults can enjoy a long lunch or a treatment in the spa. It's a breath of fresh air for families wanting a relaxing luxury break.
Benefits of staying at the Ickworth Hotel and Apartment.
It is centrally located in Suffolk for access into Cambridge city with a 30 minutes drive, a 15 minutes drive to charming Bury St Edmunds and a 5 minutes bike ride to the stunning Suffolk countryside.
Exceptionally beautiful hotel and gardens with the best customer service you can ask for.
Top-Notch Child care facilities: There are a babysitting and baby listening service, a two-hour free creche use per day during your visit and baby essentials like cots, changing mats, nappy bins and bottle warmers all available for your use.
Superb family dining options with a variety of cuisine on offers.
 Bikes are available to hire on-site.
There is a cinema room with a family film in show perfect for those wet days.
Enjoy a spa treatment room where you can relax and indulge in the most needed messages and facial treatment.
Holiday Resorts for families in the South of England.
If you are after a lovely hideaway in the South of England covering the areas of Isle of Wight, Central Dorset, East Dorset, North Dorset, South Dorset, South East Dorset, South West Dorset and West Dorset, your best bet is to look at the self-catering holiday homes offered by Dorset Hideaways. They have a range of luxury homes with outdoor swimming pools and beach view accommodation. If you are looking to ignite your passion for fishing,  your ideal pastime activity while away in Dorset, consider getting accommodation in Dorset coastline of Poole, Swanage and Weymouth.
Benefits of using Dorset Hideaways for your family holiday resort.
Dog-friendly properties
Show walking distance to the coast
Great for exploring the coast
Luxury options available