All Inclusive holidays are the best holidays to book after this pandemic. We all need to be pampered and looked after. The best all inclusive resorts for families can be found anywhere there is sun, sand and sea. These properties located in Africa, Europe and the Middle East are exceptional in design, delivers on high-quality facilities and helps create entertainment and memories to cherish. This post shares the best all inclusive resorts for families in Africa, Europe and the Middle East along with the tricks that will help you have the most memorable time visiting them.
Best All Inclusive Resorts for Families in Europe.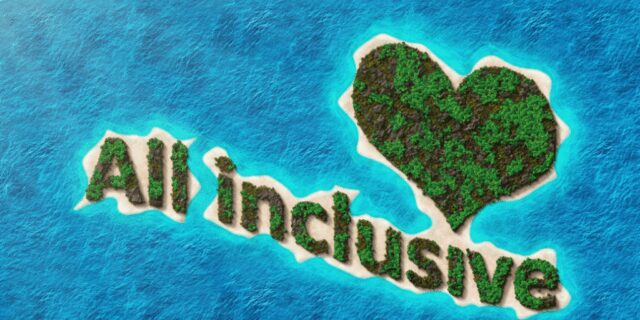 The affordable and best all inclusive resorts in Europe are located in Spain, Turkey, Greece, Malta, Cyprus, Portugal and The Canary Islands.
Best All inclusive Resorts for Families in Africa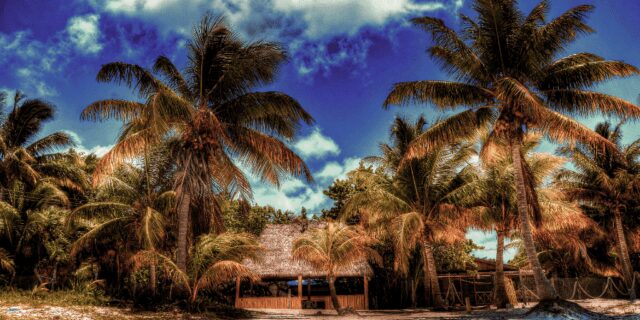 The best all inclusive resorts in Africa are found in Egypt, Morocco, Cape Verde, Zanzibar, Seychelle, Mauritius and South Africa.
Best All Inclusive Resorts for families in the Middle East.
The Middle East does all Inclusive resorts in a different class to everyone. The luxury and opulence is flashed everywhere you look but you will be guaranteed an experience of a lifetime.
A hidden gem in Southern Oman…
Nestled between a private beach and a freshwater lagoon, @anantarasalalah offers the perfect relaxing getaway. The hotel offers a majestic design, a beautiful infinity pool and a stunning white sand beach. The rooms are gorgeous and we opted to stay in a private pool villa…. it was worth every penny!
The hotel offers a spa and 3 restaurants, and the food did not disappoint! I have got so many positive things to say about this hotel, it gave us the perfect escape we were after and they put on loads of activities to keep the children busy too.
Outside of the hotel, there isn't an abundance of restaurants/shops to visit but there is the Al Haffa Souq if you fancy a browse! To be honest, it was actually nice to chill and we were quite happy to stay at the hotel each evening.
There are a number of other excursions you can book including boat trips, dolphin watching, the Al Baleed Archaeological Park, the Frankincense museum, the Lost City of Ubar, Wadi Dawqah and luxury camping adventures in the desert.
We are on a mission to visit as many corners of the world as we can. Before discovering this Anantara Resort, I had never heard of Salalah but I am so glad we decided to take the plunge and visit.
If you are after a relaxing escape in a luxury hotel, surrounded by a gorgeous beach and with sunshine for much of the year, I highly recommend a visit. And, to top it off, if you are looking to escape the extreme hot weather of the rest of Oman (or UAE etc) between July-September, Salalah experiences Khareef season. This is the time of year when Salalah receives rains, many waterfalls and springs appear in the mountains, the land becomes covered in greenery and temperatures sit at around 25°C. Bliss.
How to book All Inclusive Resorts for families
I strongly suggest you book your holiday with an independent travel agent. They have the facility to sort out every detail of your holidays for you including arranging an upgrade for you.
What to consider the best All Inclusive resorts for families
They are several rules specific to individual all inclusive resorts that you need to be aware of.
25 Tricks to Enjoy the Best All Inclusive Resorts for families
Set a budget
Choose a resort that meets your needs.
Know what is included and what is not included.
Research the resort
Travelling as a family? check out the facilities they have for children.
Check the distances from the airport and book transfers if applicable.
Take your cup of insulated cup or flask.
Take it easy on your first day
Explore the grounds at your resort but don't restrict yourselves to just the resort.
Plan activities for rainy days.
Exchange money well in advance.
Know the weather forecast for the duration of your holiday and plan with flexibility.
Don't forget sunscreen, mosquito spray and health precautions.
Take accessories – sun hat and sunglasses
Update your children's holidays etiquette
Tips – research how much tips are acceptable.
Ask for an upgrade
Always book your holidays with celebrations in tow. All-inclusive hotels are great at organising birthday surprises.
Enjoy your holiday and don't moan about everything.
Keep your room key safe, keep your wrist bands, towels and room card safe.
Keep to the hotel's etiquette for dressing.
Book activities and experiences that will fully immerse you into the culture.
Keep to the timings for food.- Don't expect all-inclusive resorts to serve you breakfast at 12 noon. If you can't make it down, order room service.
Check their websites and pick up the little details like when their facilities are open. The best all-inclusive resorts repair and upgrade their facilities during the low season. If you are visiting during this period, understand that the outdoor swimming pool might be closed.
Enjoy your holidays
Best all Inclusive Resorts Final Thoughts
Booking an all-inclusive resort can be the best decision you make when creating those treasured memories with your family.