What is open now? Looking at the timeline of COVID-19, otherwise known as Coronavirus, from when it was first reported on the 31st of December 2019 to where we are now, it is clear that these are unprecedented and trying times for everyone especially those in the hospitality and travel industry as well as individuals who love to travel. The hope is, these exceptional circumstances pass away quickly and we can regain normality.
I know that many of you, like me, had travel plans for the school holidays. From the Easter break to the May Half-term break to the 6 weeks Summer holidays, October Half-term break and Christmas Holidays. It is such an anxious time and the question now is, what is open now?
What is open now?
This is such an interesting question given that most borders are closed and will remain closed in this period given the current climate and rapid changes happening daily in most countries. It is best to assume that the very vast majority of borders are closed or closing. Airlines, almost universally, are grounded or cancelling vast swathes of their schedules while tour operators are suspending the running of holidays. As more non-European countries lock their borders, at increasingly short notice, the list of places unable to be reached will continue to grow. Check the Foreign and Commonwealth advice concerning specific destinations that you hope to still travel to.
I was due to go to Prague for the Easter Holidays, the airline kindly informed me that they had cancelled the flights and paid a full refund. I contacted the hotel who again asked me to rebook my accommodation with them at any time until October 2021.
What happens when my trip is cancelled?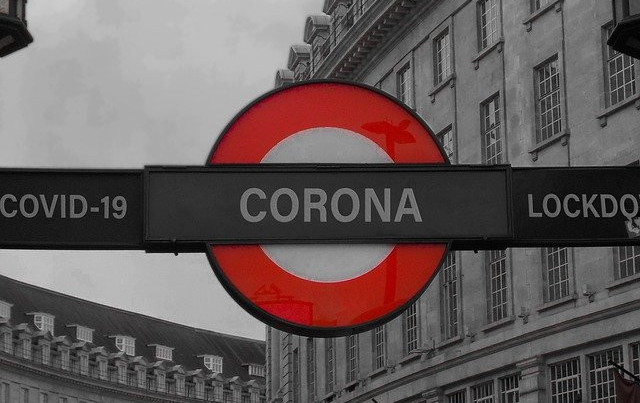 If you have booked a package holiday, you will be offered the option of a full refund, a deferred departure or a trip to an alternative destination. In light of the current situation, only the first two options are likely to be viable. If you have arranged your own trip and your flight is cancelled, you will be offered a refund or the chance to rebook for a later departure date. For so-called consequential losses — such as hotels and car hire — you should contact the provider in the first instance but may need to use your travel insurance to recoup losses. My May half-term holiday was a package holiday and as a result, I was covered by the protection and hence, received my full refund.
What if I don't wish to travel anymore?


You have made a wise choice by choosing not to travel at this time. Airlines and tour operators are being flexible in allowing people to amend and delay their bookings. However, unless your holiday is due to depart imminently and is to a country where the Foreign & Commonwealth Office had advised against all but essential travel, you will not be able to claim on your insurance if you do not wish to travel. However, the list of countries the Foreign & Commonwealth Office advises against travel to is growing almost by the hour.
I have a trip booked but it was a non-refundable booking. 

I am guilty of this as well. I booked a ladies weekend away in London and didn't predict that the country will be in a lock-down barely a month after I had booked it. As the name suggests, it is a non-refundable booking and that means you will not be refunded. However, given the circumstances around the situation for your trip not to go ahead, some suppliers are kindly re-scheduling other dates for their clients while others are taking the hard-line and saying non-refundable means you are not getting refunded.
Is there a way out?
Yes, if you booked your trip with a credit card, you might be eligible for a chargeback or Section 75.
A chargeback is a scheme which gives you a chance of getting your money back from the bank if your service wasn't delivered. Chargebacks works in a similar way to Section 75, which is a legal protection when you use your credit card to make purchases that goes wrong and you need a refund. You have 120 days from the date you booked your trip to claim back your money. You can only claim the amount you have paid for on that specific credit card.
Please note that Section 75, applies to purchases over £100 ( I guess your trip will be more than that).
I have a trip booked with no insurance. Can I buy it now?
It is proving increasingly difficult to get new travel insurance policies — especially one that covers for coronavirus-related cancellations. Many mainstream travel insurers, including Direct Line, Admiral, Churchill have suspended selling new policies. Read my post on travel insurance reviews here.
I have a UK reservation booked.
It is most certainly clear with the imminent lock down coming to the capital city of London and other cities around the UK, it is better to re-schedule or rebook all reservations.
What is open now in the UK?
It is safe to say stay at home and continue your urge for wanderlust by reading travel blogs, discovering new destinations and calculating a budget for when travel is possible again. It is also great to exercise, engage in some mindfulness and take walks. The National Trust announced that its gardens and parks will remain open to the public during this crisis.
Here is a list of some gardens and parks due to be opened in East of England
List of 7 places for Long Walks in the East of England.
Cambridge University Botanic Garden
The Cambridge Botanic Garden is located in Brookside, Cambridge. The garden covers an area of 40 acres, it holds huge plant collection and you will find plants from different parts of the world here. It has announced that it will be open free of charge from 11 am to 3 pm.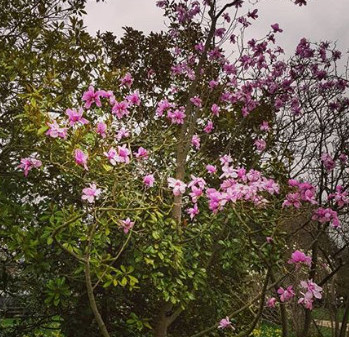 Anglesey Abbey
Anglesey Abbey is a National Trust Garden located in Quy Road, Lode, Cambridge. It has about 98 acres of gardens and landscaped grounds. Anglesey Abbey is open from 9.30 am to 3.30 pm every day.
Wimpole Estate
Wimpole Estate is a National Trust Garden and the farm is located in Royston, just about 20 minutes from Cambridge. It has some of the rarest farm animal breeds. The parkland and garden are open from 8.30 am to 6.30 pm.
Blicking Estate
Blicking Estate is a National Trust Garden located in Blicking, Norfolk. The garden covers an area of 55 acres, with stunning Victorian garden ornaments, a lake and a beautifully landscaped garden. The garden is closed but the parkland is open from dawn to dusk.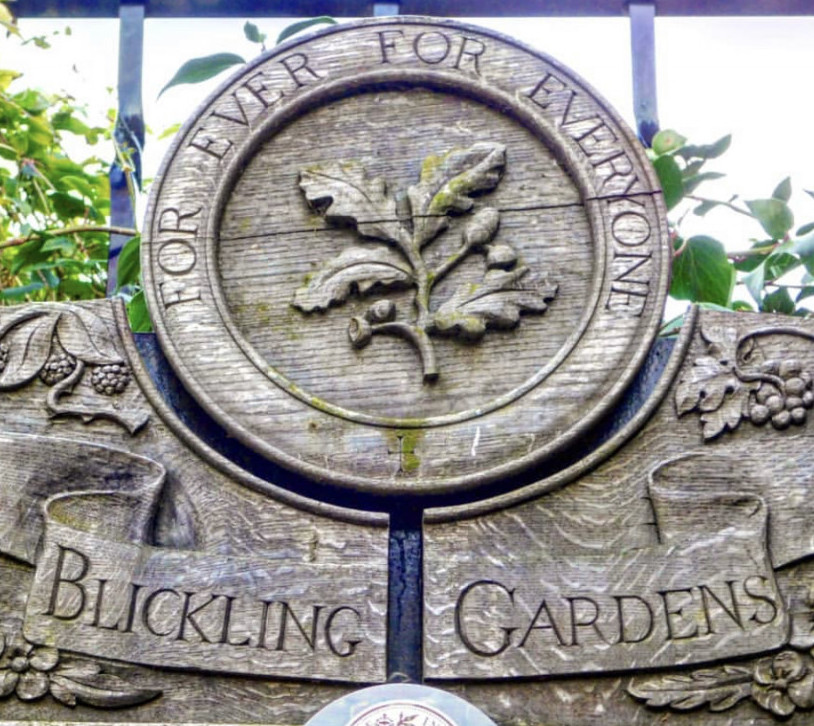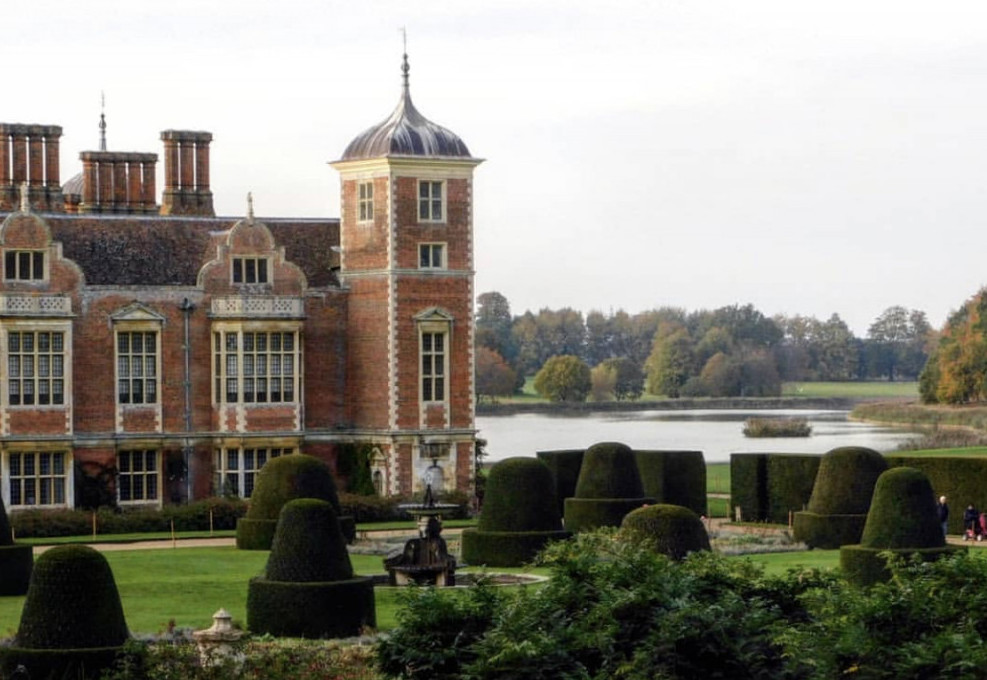 Felbrigg Hall
Felbrigg Hall is a National Trust Garden located in Felbrigg, Norwich, Norfolk. The ground here is particularly interesting with a vast walled garden housing a variety of unusual plants. The parkland is home to a number of large sheep grazing, a lake and different varieties of birds. The Parkland is open from dawn to dusk.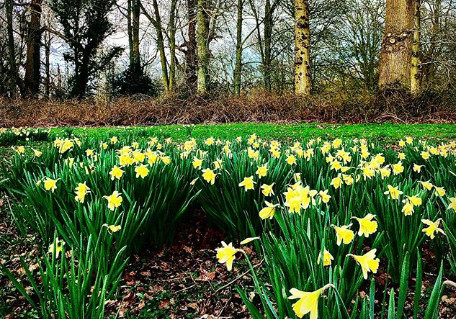 Sheringham Park
Sheringham Park is a National Trust Park located in Upper Sheringham, Sheringham. It is a Norfolk coastal town. The Parkland is set on 1000 acres area with outstanding and varied landscapes, woodland and clifftop. The Park is open from dawn to dusk.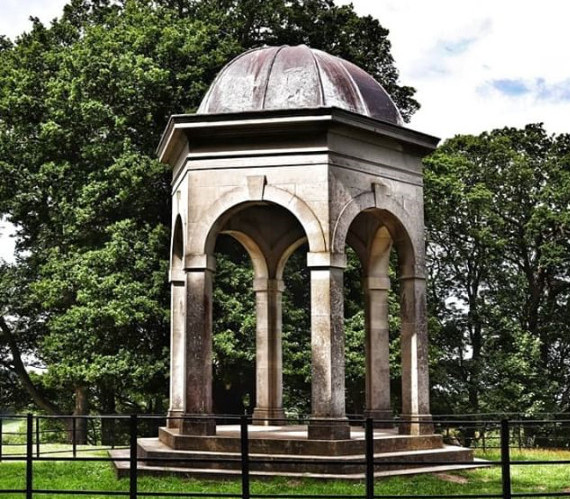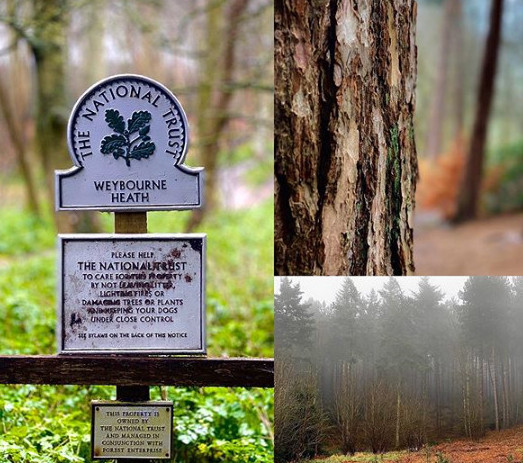 Ickworth
Ickworth House, Park and Garden is a National Trust park located in Bury Saint Edmunds (about 25 minutes drive from Cambridge). This is a place well worth to visit in Suffolk. The garden and parkland amplify the beauty of Suffolk in a unique way, it has an Italianate garden with a lake, a circular trail of about 3.5 miles, an ancient deer park, formal gardens and inviting woodlands perfect for long strolls, bike rides and picnics. The garden is open from 10:30 am to 5:00 pm while the Parkland is open from 9.00 am to Dusk.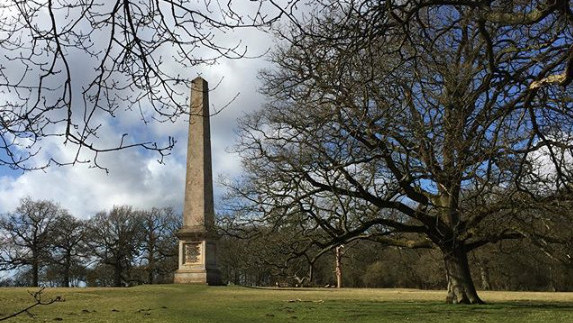 Norfolk Beaches
If you prefer to go to the beach for extended walking, the Norfolk beaches are the best.
Summary
In summary, this post explains what you can do if you had a trip booked and which National Trust Park are open around the East of England.
Some words have been culled from Ben Clatworthy and I will be adding to the list of the National Trust Parklands and gardens that are open around the country.
Remember to stay safe. Let me know in the comments which National Trust Parklands and Gardens are close to you and what else you are doing during this period.
All the best.