Turkey is a nation I have always been fascinated about because of its rich history, power, and influence across Europe, especially through architecture. The best family holidays Turkey come in different threads and fibres according to your budget, the city you wish to visit, the attractions either educational or cultural, the activities either adventurous or relaxing. Turkey has something for everyone. Although Turkey is big and there are several destinations in Turkey that can provide a memorable family holiday experience, this post focuses on Antalya, Turkey.
Why?
Antalya is a city in Turkey located in the southern Mediterranean region. It is full of gorgeous beaches in its turquoise coastline, with a huge selection of architectural designed luxurious beach hotels and ancient ruins from the Roman era. I believe the best family holidays Turkey can start in Antalya because it is an affordable luxury travel destination, beautiful, historical and it needs more amplification and attention.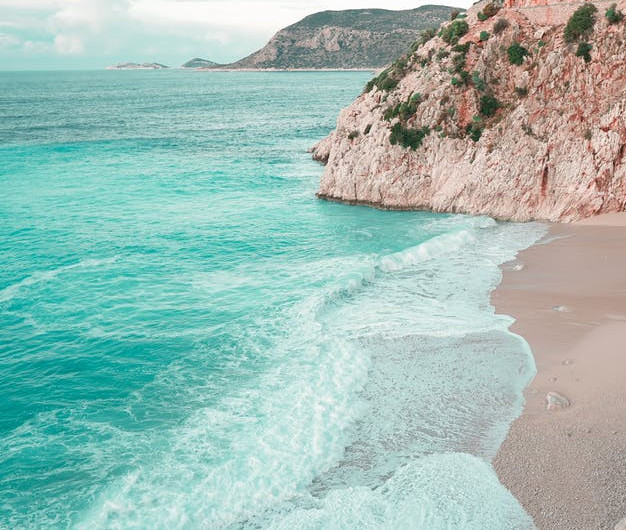 Best Family Holidays Turkey: How to book your holiday.
To book your best family holidays to Antalya, I will recommend booking through Jet2 Holidays or a travel agent because you want a professional who is trained to cross the t's and dot the I's for you. Once you see the value a travel agent has to offer, you will never book a family holiday without an agent again.
What value can an agent offer?
Peace of Mind – You want to be assured that your family travel will go as planned and you want someone to help you out in the events of any delay, cancellation, lost luggage or any other unforeseen circumstance.
Maximising your budget – Travel agents have unique access to exclusive benefits including free room upgrades, free airport transfers, free spa access and many more. A travel agent will find you the best prices and maximise your budget in the best way.
Great Customer Service – No online booking website will give you that personal touch that comes from working with a travel agent that has your interest at heart. Travel agents will save you time by organising the logistics, creating an itinerary and possibly find you the best tour guides.
Best Family Holidays Turkey: Where to stay in Antalya, Turkey
The area most popular with tourists is called Lara. Lara, Antalya is unofficially nicknamed Turkey's Las Vegas because of the design of the huge selection of luxurious hotels on offer. The buildings are designed elaborately and you will find buildings that are shaped like Titanic boats, Concorde aeroplane and the Moscow Kremlin.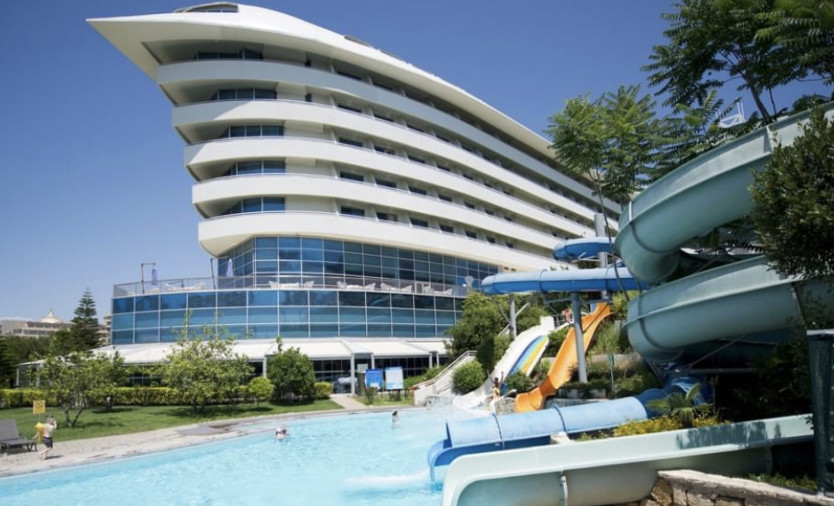 For your luxury best family holidays Turkey, stay at the luxurious Concorde De Luxe Resort in Antalya, Turkey.  This lively and luxurious hotel is perfect for both families and couples looking for high – tech spa facilities with complimentary Turkish baths treatment; a fantastic range of restaurants (including fine dining and a la cartes), bars and lounges.
Rooms
The rooms come with a balcony that is either with a sea view or a garden view.
The family De Luxe suite room (where we stayed) had facilities that included family room 2 bedrooms, 2 bathrooms, a walk-in wardrobe, a living room, and three flat-screen LG TV. Concorde De Luxe Resort is an all-inclusive resort and as such, everything was provided.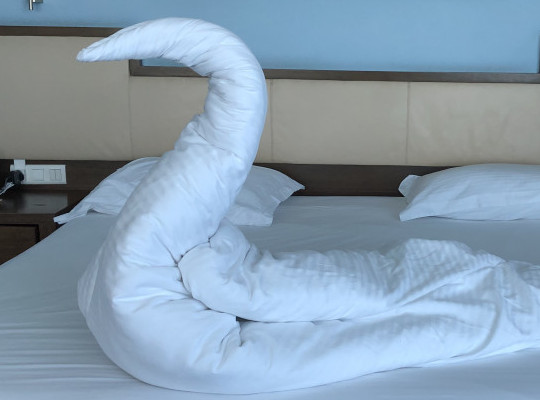 What to visit in Antalya
There are many places to visit in Antalya on your family holidays to Antalya, Turkey.  things to do during your best Family holidays, Turkey. Read the eight fantastic activities that will make your family holiday fabulous.
1. Hit the Beach

You can't go wrong with exploring the beaches in Antalya with the number of beaches on offer. The crystal clear, lush sandy beaches have facilities that will provide fun for the whole family.
Here are my top 5 beaches to visit for the best family holiday in Antalya, Turkey.
Topcam Beach
Lara Beach Kundu
Lara Beach is a must-see blue flag beach with private access if you are staying in one of the luxurious hotels along the beach in Lara, Antalya. For activities here, stroll down the promenade, build sandcastles in the golden sand, visit the amazing sandcastle exhibition, ride a horse or just spread your beach towel and enjoy the views.
Konyaalti Beach is surrounded by the views of the Taurus Mountains. It is famous for parasailing, peddle boat and beach volleyball activities. The walking trails lead to some fantastic restaurants that you will love to try.

Topcam Beach is a quiet beach because it is located about 30 minutes from the city centre. It has beautiful pine trees and the Toros Mountains. It is popular with yachts and you can take a yacht to Sican Island
Adrasan Beach is one of Antalya's hidden treasure because it offers a priceless landscape view, sand and pebble ground surface and accommodation that will enable you to explore Kemer.
Cirali Beach is a secluded beach that is famous for its flaming rocks on a mountainside and the sights of the Hellenic ruins of Olympos.
2. Visit Lara Street Market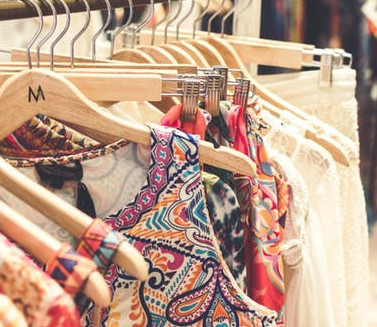 Just a stroll down from the luxurious hotels of Lara, Antalya is Lara Street Market which is set up every Saturday. At the market, you'll find stalls selling all sorts of products. The clothing stall got my attention – grab a bargain on leather jackets, shoes, and bags.
3. Take gorgeous family photos
You want to cherish the memories from your best family holidays, Turkey and there is no better way to do that than to get professional photographers to do the job. There are always professional photographers at every destination but watch out for the photographers that roam the hotel corridors.  Remember to use a registered photographer at the hotel or through a tour company. Read about my experience of photography scam here.
Our photographer did a good job in taking over 450 pictures. The pictures were quite expensive to pay for and after several bargaining, we agreed to have some of the pictures printed out into an album and a digital copy of all the other pictures. We paid 495 Euros against the 1500 Euros we started with. We felt satisfied because the pictures were worth it. It was also the first time we were capturing moments with my youngest who was just 6 months old.
4. Visit the Magnificent Waterfall

This is the region's most popular natural attraction. The Duden Waterfalls – it has two impressive falls fed by a river that runs all the way from the Taurus Mountains and terminates in the Mediterranean Sea. The upper Duden waterfall is around 15km outside of Antalya, can be reached by car or local bus. The entrance of the Duden Waterfall was also home to ancient tombs and you can wander around the tombs before making your way through some steep steps down to the cave that cuts behind the veil of water. Wondering through the cave will give you an impressive perspective of the waterfall.
The lower Duden is best viewed from onboard a ship and it crashes down the cliff face into the Mediterranean Sea.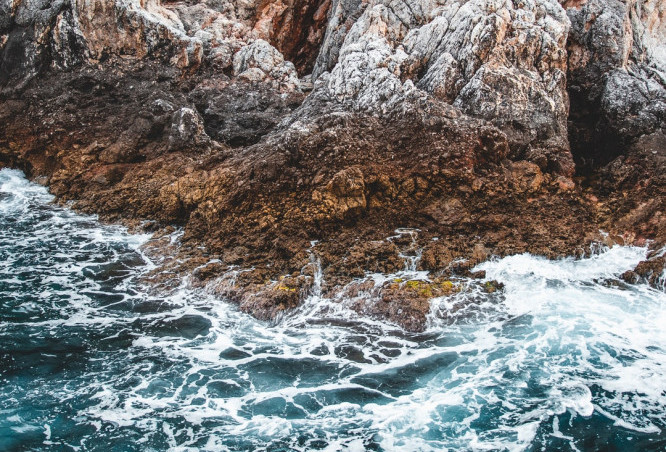 5. Go on the cable car
The Tunektepe Teleferik (Tunektepe cable car) ascends the Tunek Tepe hill ( high) on the west of Antalya city. The cable car was opened in 2017 and there is a frequent service with 36 enclosed cars each holding 8 people. The length of the cable car is 1706 metre618ms and it takes about 12 minutes in total to get to the top.  At the top, enjoy the views of Taurus mountain, the rapid developments around Antalya and Antalya's beautiful coast. The cost is 15TL for adults and 7.50TL for children.
6. Explore the mountains on a buggy
Schedule in an adrenaline-pumping day on the quad bikes on the river and around the Taurus mountains. Enjoy the landscapes and beautiful sight that quad bikes offer and feel at peace with nature.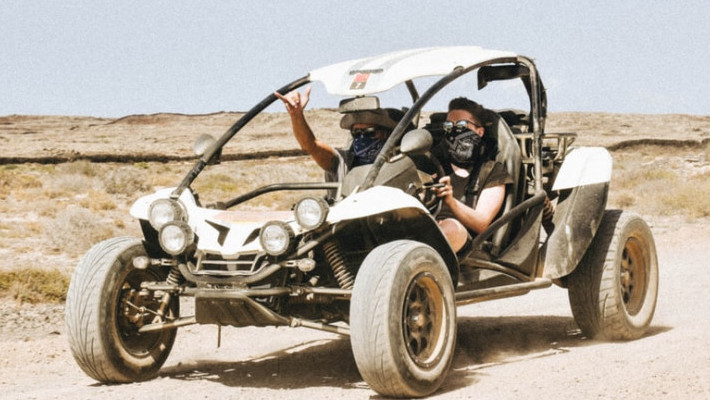 7. Have a Turkish Bath
Can you visit Turkey without having a Turkish Bath?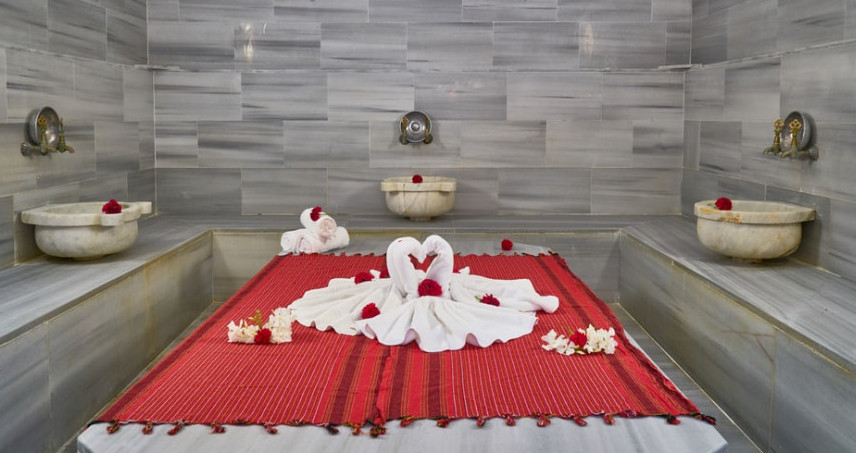 Turkish Hammam is a traditional way to have a complete body scrubbing and massage. It involves 15 minutes of sitting in a hot room to open your pores and then 45 minutes of washing with a handwoven washcloth known as kese.
The first wash involves a scrubbing down of your body with kese and then a rinse off. The second wash involves a foam wash with bubble-like cloth, this is expected to massage your body. Further body treatment is available on request and we had a deep oil massage and a clay face treatment. It is truly a rejuvenating experience
What to wear
It is important to wear swimwear. Men opt for a swim short while ladies should wear a bikini.
Top Tip: Remember to haggle properly in Turkey. 3 men came in and ask for the package we had and they were told – it was 200 Turkish Lira for the Turkish bath alone.
We paid – 255 TL for the Turkish bath, deep oil massage and clay face treatment.
8. Visit the Historical Ruins
Antalya is a hotbed of historic stories and monuments such as Hadrian's gate, Perge, Aspendos Theatre and many more.
Hadrian's Gate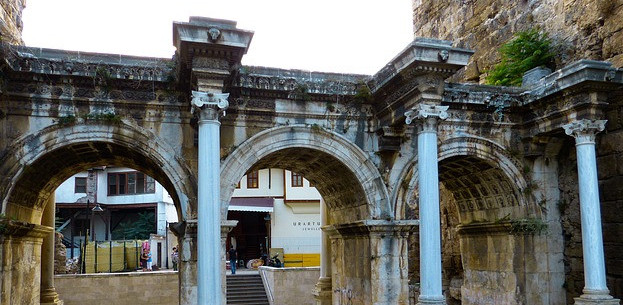 As the name suggests, Hadrian gate was built in the name of Roman emperor Hadrian when he visited the city in year 130. It stands beautifully with three archesways and walls that surround the city.
Perge
The ancient city of Perge is about 15km east of Antalya city centre.
Perge was the former capital of the Asia Minor region of Pamphylia Secunda. As a result, it has many monuments in such high quality and good shape. This includes the Perge theatre, Perge stadium, towers and city layout that make it easy to picture what life looked like in the past. Perge looks uncharted and intact and I believe it is a must-see. The ruins are open daily and you will need 3 hours to immerse yourself in this experience.
The entrance to Perge is 20TL per person.
Aspendos Theatre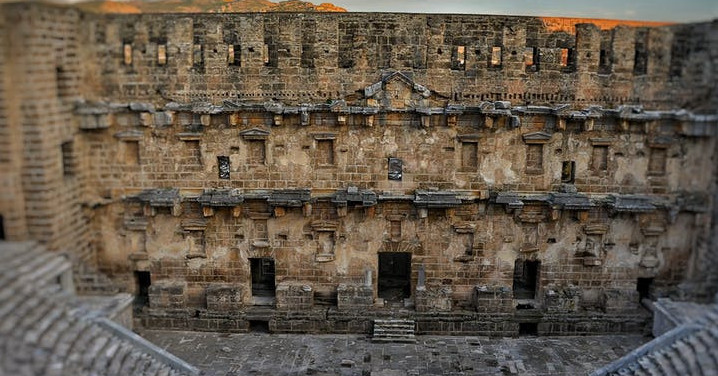 The incredible Aspendos' theatre is one of the largest ever built by the Romans in Asia Minor, and today it is one of the best-preserved examples of Roman theatre architecture. The theatre was built in the 2nd century AD during Marcus Aurelius' reign. The seating plan could fit an audience of between 15,000 and 20,000. It has been thoroughly restored and is now used for music and drama festivals, including Turkey's famous annual Aspendos Opera Festival.
What about the Kids?
Most kids will enjoy all the activities listed above but here is a list of more specific activities that are kid-friendly.
Kids-Friendly things to do in Antalya
1. Aktur Park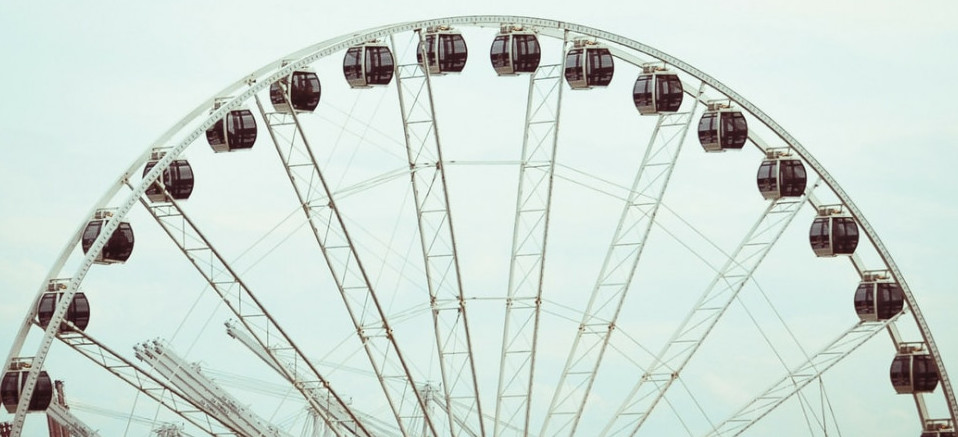 Aktur Park is about 6 km west of Antalya city centre. It has three roller coasters (a spinning wild mouse coaster, a wacky worm kiddie coaster and a shark trip double helix coaster). Aktur Park is best seen at night when the coloured lights brighten the atmosphere. There's no admission, but you have to buy tokens pay for rides. A pack of 10 tokens is 30 TL.
2. Lara's Sandcity.

A great place to admire beautiful sand sculptures by talented sand sculptors from around the world. The sculptures include cartoon characters like Shrek, Princess Castles, buildings like Taj Mahal and Collesium and many more. It is better to visit after 4 P.M in the summer months to avoid the hot weather and also see these wonderful artefacts under various colourful led light in the night.
3. Dinopark
Dinopark is located on the coastal road between Konyaalti and Kemer and is reachable by bus. Dinopark is open every day between 9 am and 6 pm. Admission is 85TL for everyone. This amazing park has a diverse range of activities, kids can dig for dinosaur bones, cool off at the water park, do a riding tour on the ponies, visit the farm and feed the ducks, goats and rabbits or watch large plastic dinosaurs wandering around the park. This is not a natural history museum with actual dinosaur bones, so don't expect a learning experience. In summary, if you want a day out with your kids where they can play safely all day, Dinopark is the place to go.
4. Aqualand Antalya
Aqualand is a topwater park located between Ataturk Culture Park and Beach Park. It opens at 11 am every day. It has 2 endless rivers, 4 children's water play area and 2 giant wave pools. There are 3 water fun areas in addition to restaurants, wet and dry bar, boutique, souvenir shop, a spa centre and an express photoshop.
The water fun areas are:
The children's area for kids aged 4 – 8 features a Mediterranean Pirate adventure pool, small water rides and shallow water pool.
The family area is restricted to 8 plus and has Giant slides, Crazy river, Family rafting, Multi hill slides and Wave pool
The Extreme games area is for adrenaline junkie and access is restricted to 12 plus. This area has Hydro tubes, Double twisters, Free Fall and Hurricane Twist Slides.
Essentials for your best family holiday to Turkey
Here are the essentials you must-have for your holiday in Turkey.
Travel Insurance – Get your travel insurance through Coverwise for complete peace of mind.
Swimwear – You will need swimwear to hit the beach. Get a modest swimwear.
Summary
The best family holidays, Turkey can start in Antalya even though choosing the best family holiday destination in Turkey can be daunting, this post covers why you should start at Antalya.  because it is budget-friendly, with proximity to Europe, fantastic culture and history. For more best family holiday ideas, check out my post on The Best family Holiday to Zanzibar.
Let me know in the comments if you have visited Antalya and if you will consider visiting Antalya if you haven't visited before.