Are you looking to book a ladies weekend getaway or perhaps a short haul family break? Depending on your means of transportation, you could travel from London to Amsterdam in just 55 minutes.
Amsterdam is the capital city of Netherlands and it is a truly beautiful place to spend your weekend or a few days if you're looking to change your environment. This post hopes to answer your question on how to travel from London to Amsterdam.
There are a variety of ways to travel from London to Amsterdam and I will be sharing how to travel from London to Amsterdam using a private car, the train and a coach – the National Express Coach Service. I have used these different means of transportation at different times.
How to travel from London to Amsterdam – private car
Travelling from London to Amsterdam using a private car can be liken to a private jet experience. You will have the opportunity to decide how many coffee breaks or toilet breaks you want to take and you will not be subject to immigration officer checks and searches at various points during the journey.
From London, drive down to Folkestone, Kent using the Euro Tunnel which takes about 35 minutes to get across to Calais. From Calais, drive through the beautiful village of De Panne – Adinkerke, take a stop at the lovely family cafe at Middelkerke – Mannekensvere. After that, continue on to the bordering villiage of Westdorpe and then move on to Terneuzen which is a city in Zeelandic Flanders. If you fancy another stop, there is a beautiful park at Krabbendijke where you can go for a stroll and stretch your legs. Drive on from here to Rotterdam, then on to Delft and then to Aalsmeer. In 4 hours and 45 minutes, you will be in Amsterdam.
If you're a family of four or a group of five and above, then this how to travel from London to Amsterdam by private car is for you because it is the most cost effective way to see Amsterdam.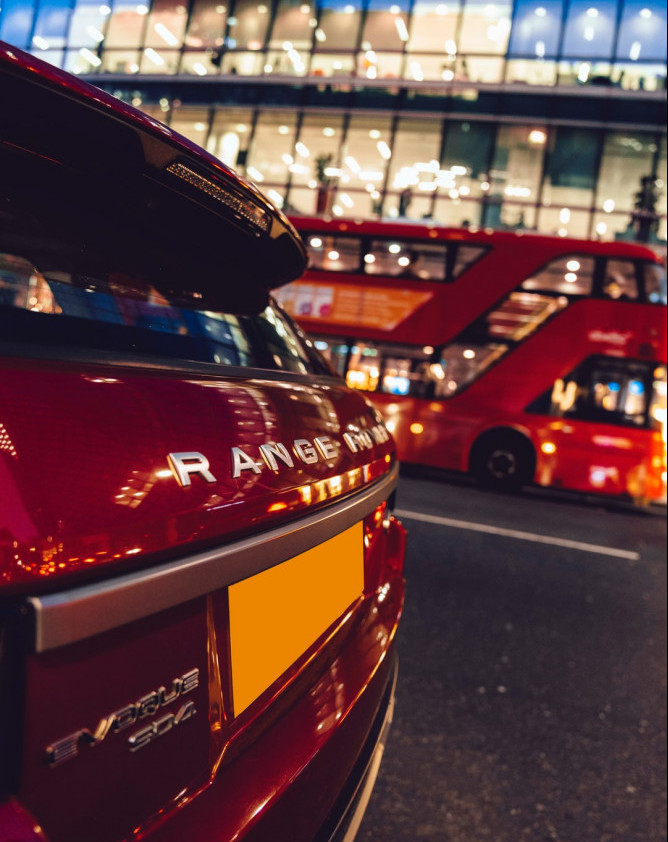 Tips for travelling from London to Amsterdam using a private car
Planning a private car travel to Amsterdam starts with checking for Euro channel tickets in advance. The tickets are at a minimal cost so it is worth checking in advance for the availabilty of the date you require.
Your private car will need to be Europe road worthy and here are what you will need:
A valid UK driving licence.
Your motor insurance certificate and V5 registration document or hire paperwork.
A GB sticker on the back of your car – unless your car has 'Euro-plates' (number-plates that show a circle of 12 stars on a blue background).
Headlamp converters (stickers you put on your headlights when you're driving on the right, so your lights don't dazzle motorists coming the other way)
Spare bulbs for your car's external lights.
Alternatively, you can decide to go for a complete Euro Travel Kit which contains all you will need for your road trip.
Possible Cost: 
Eurotunnel: £87.
 Fuel: £60. 
Total cost: £147
How to travel from London to Amsterdam – Train
Travelling from London to Amsterdam on the train is your best option if you're looking to create a different and unique experience for yourself, friends or children. Your journey starts at London St Pancras Station where your train service provided by Eurostar wll be waiting for you and in less than 4 hours ( 3 hours and 55 minutes to be precise), you will be arriving at Amsterdam Central Station.
The journey looks like this: from London St Pancras Station, the train picks up speed towards the Euro Channel tunnel. On getting to the Euro channel, the train slows down for what looks like 20 minutes and then speeds up again in Paris  and then onward to Brussels.
After a short stop, the train continues through Belgium and speeds up again after passing Antwerp. The final leg of the trip will take you to a short stop at Rotterdam before finally terminating at Amsterdam Central station.
If you are a family who love slow and comfortable travel, then this section on how to travel from London to Amsterdam by Train is for you.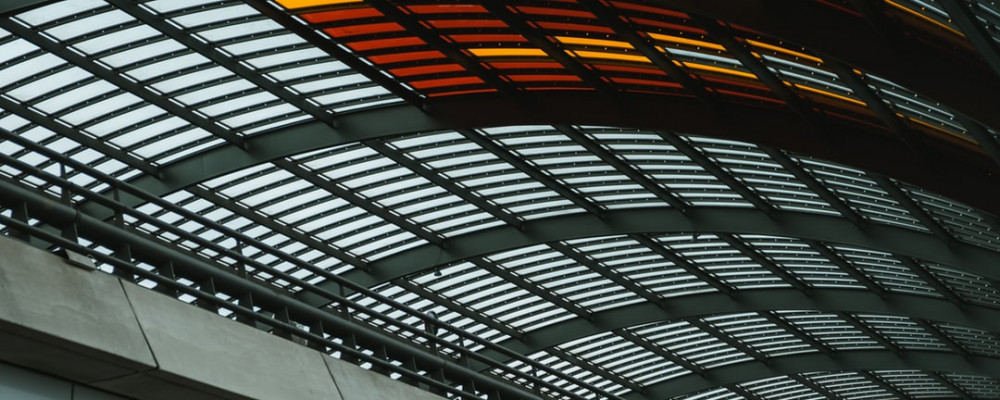 Tips for travelling from London to Amsterdam on the train
Arrive early because there is usually a queue to go through a check – in gate (where you scan or insert your ticket) and then an immediate security check of your luggage. This is followed by a UK exit check and then a French border control check.
Wait in the main departure lounge area – the departure lounge is used by all Eurostar passengers going to Paris and Brussels. As a result, it can get quite crowded during school holiday periods.
Check constantly for boarding calls. Boarding is called about 20 minutes before departure.
Check your boarding pass for the coach number as there are different escalators for coaches 1-5 and 6-18.
Your coach number depends on which class you have purchased because there are three classes of travel.
The Standard Class
The Standard Premier
The Business Premier
Standard Class – The standard class is the most economic way to travel on the train. If you're well organised, you can avoid spending money at Café Métropole bar by having a packed lunch for your friends and family. One – way fares for London-Amsterdam start from £35 or €40 per person.
Standard Premier – The standard premier is for you if you want a feel of luxe because it provides a complimentary light meal and drink which is served at your seat. One-way fares for London-Amsterdam start from £79 or €99 per person.
Business Premier – The Business Premier offers that luxury experience both in terms of the food on offer ( a full 3 course meal with drinks) an access to business lounge ( unlimited snacks and drinks) and a fast – track check in. However, ticket prices are by no means cheap, priced from around £260 or €299 one-way per person.
On the train I travelled with called the E320 trains, business/standard premier coaches are located at 1-3 and 14-16, with standard class carriages 4-13.
Possible cost:
£445 for a family of 5.
How to travel from London to Amsterdam – Coach : The National Express Coach Service
Travelling from London to Amsterdam using the National Express Coach service is the cheapest option to explore Amsterdam. The National Express coach service takes about 10 – 12 hours and they cost about £25 per person if booked in advance.
The National Express Coach Service is based at the Victoria coach station, Victoria, London. The check-in system is smooth and you will be required to hand over your ticket and passports. Getting the right coach is a little bit more tricky so ensure you check which gates the international coaches leave from. At the moment, they leave from gate 18 and 19. The gates are also used by the very popular mega buses, instead of queues for individual services there are usually a big huddle of people, in this regard, ensure you listen out for the drivers as they could shout out which destination they are going to. In my case, the driver for our service came from his coach up to the door and just shouted "Amsterdam, Amsterdam!"
The coach itself, is comfortable with a toilet and AC, it is usually busier than expected as almost every seat will be full with a range of different people that can be expected on a public coach service.
The coach service leaves pretty much on time, and makes no stops on the way at all. After about 2 hours driving, the coach arrives at Dover. At Dover, every passenger is required to get off the coach into a building for a passport check from the French police. When the check is over, every passenger is required to get back on the coach for a further 5 minute drive to the ferries.
While waiting to get on the ferry there is usually around 10 minutes break for a quick visit to the toilets or for people to just stretch their legs.
Once you get back on the ferry, you are asked to get off the coach and enjoy the crossing upstairs on the upper decks where there are a selection of shops, bars, arcades, cafes and restaurants and an outside smoking area, there's also a currency exchange desk and a cash machine dispensing British Pounds.
A good tip, when leaving the coach when you get on the ferry is to look around or perhaps take a picture as each deck is numbered and each stair set is colour coded, remember which number you are on and which colour stairs you go up to in order to make it easier for you to find your coach again because you will be warned that if you were not back, the coach will leave without you! I actually have an experience of a coach leaving without me and I can confirm that it is not a pretty experience.
The Crossing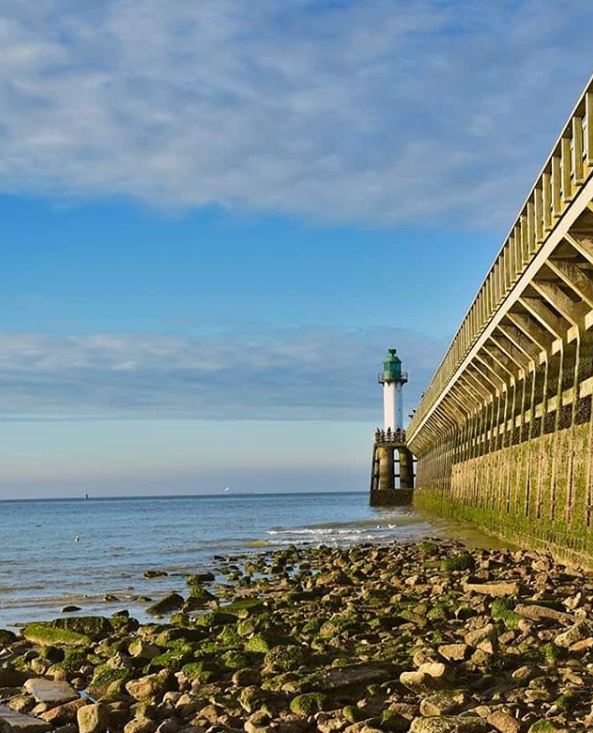 The crossing will take around 2 hours which then terminates at Calais. Once in Calais, you will be ushered back into the coach for an onward non-stop journey of about 3 and 1/2 hours. The next stop will be at a service station in Belgium (before the border to Netherlands) for a 15 minutes break and then the journey continues onwards again.
The coach service could stop in Rotterdam and The Hague before Amsterdam, you are not required to step out except if you had reached your final destination.
If you take the overnight service, which helps you save more on a hotel cost, expect to arrive Amsterdam as early as 05:45 am which might be a bit scary for a few because Amsterdam will feel a bit like a ghost town!
The best way to get into the centre of the city is by using the 59 bus service which is just opposite where you get off the coach. If you arrive Amsterdam early, it is advisable to take a bus because the first train service opens up at 07:15. You can buy a transport chip card from the machines inside the Amstel station which is available 24 hours a day.
National Express Coach service back to London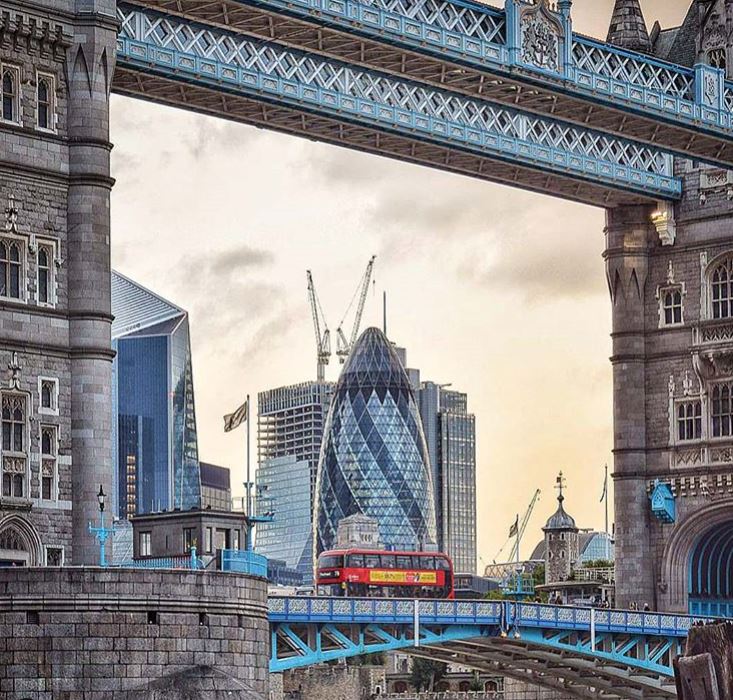 The National Express Coach back to London starts at the Amstel coach station. Amstel coach station is just for Eurolines services so its a lot quieter and a lot less hectic than Victoria station, London. Check-in here is a little different. The queues form quickly and the service is very laid back, I'd advise arriving just before the opening of check-in which is an hour before your coach leaves.
After your check-in is done, you are free to sit down inside or out and wait for your coach.
On to the coach, there is a similar standard to the service received from London.
The journey starts from the Amstel Coach Station and continues for about 2 hours before a stop at a service station for about 20 minutes in Holland. There will be further stops before the coach reaches Calais. The stops might be dependent on the driver you have. The journey from Belgium to France is an interesting one. The coach will be pulled over and taken to a purpose built warehouse by French customs. Everyone on the coach is required to be searched along with their luggage. If you're British, expect a further search as well as a sniffer dog.
On arrival to Calais, the coach is smoothly boarded straight on to the ferry. Arriving in the UK took about an hour however, arriving back at London Victoria Station might take about 2 hours. Plan in for delays as the traffic is unpredictable.
Overall, I will recommend the National Express Coach service, the positive outweighs the negatives. The negative for a light sleeper will be the inability to fall back to sleep after the stops.
Possible costs
Ticket : £25 per person
Total: £25
In summary
This post has provided helpful tips and explanation for the 3 best ways on how to travel from London to Amsterdam using a private car, an Eurostar train and the National Express Coach.
Which of the ways of travelling from London to Amsterdam would you consider?
Will you like the privacy that travelling with a private car provides or are you willing to rest up and take the Eurostar train? Will the coach service annoy you?
Please let me know which way you prefer the most in the comments.
Are you looking for ideas on what to do when you're in Amsterdam?
Check out this post on All-Inclusive Holidays to Amsterdam.