Top 10 Ski Resorts Europe
There are over 1,500 ski resorts in Europe, and some of them are a bit more legendary than others. Some of them are good for freeriding, others have an amazing park or and some are great for their nightlife scene.
Here is a list of the top 10 ski resorts Europe perfect for families in four distinct locations in Europe. Every year, thousands of UK families head to ski resorts and snowboarding locations in Switzerland, Austria, France, and Spain. This post delves into the top 10 ski resorts in Europe and gives valid reasons to visit them. A ski holiday is a perfect family holiday that will give you memories to cherish forever.
PS: Don't forget to bring a GoPro action cam or a professional camera, because ski resorts are the perfect place to create a unique photograph of your winter adventure.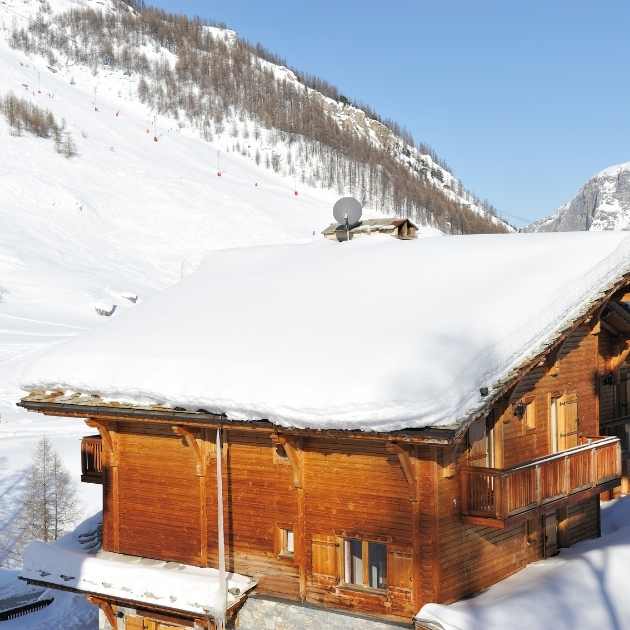 Top 10 Ski Resorts Europe Perfect for Families.
Verbier, Switzerland
Laax & Flims, Switzerland
Saas-fee, Switzerland
St Anton, Austria
Stubai, Austria
Solden, Austria
Chamonix, France
Val Thorens, France
Tignes, France
Sierra Nevada, Spain
Top 10 Ski Resort Europe: Switzerland's top 3 ski and snowboard destinations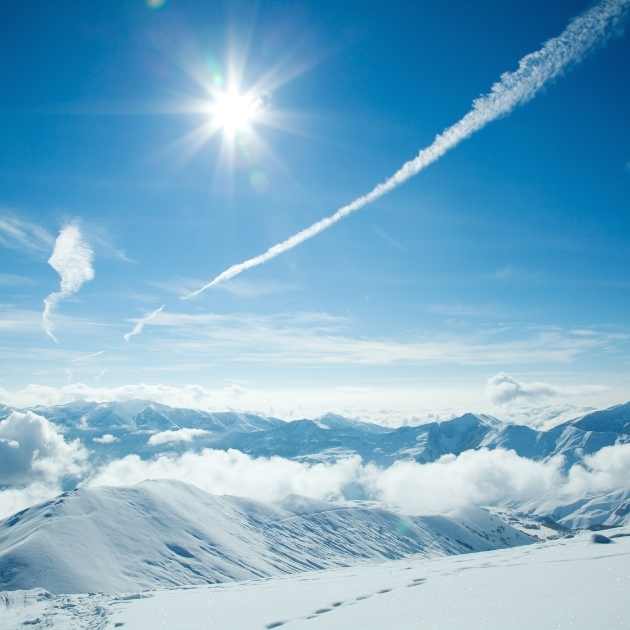 Switzerland has over 7,000 kilometers of slopes, making it a very popular destination for winter sports fans.
We listed our favorite resorts below, but keep in mind: Switzerland isn't part of the European Data roaming and Eurozone, which might make your visit relatively expensive!
#1. Verbier
Verbier is a holiday resort and ski area in the Swiss Alps, which is popularly known as one of the best ski resorts in the world.
It was given this title because of its exciting slopes and lively nightlife scene ("Ibiza in the snow"), which makes the resort very popular with young Scandinavians and Brits and attracts over 35,000 visitors per day during winter.
Verbier is the premier resort of the 4Vallées ski domain. It also includes the Ski Resorts Nendaz, Veysonnaz, La Tzoumaz, and Thyon–and has 410km of marked runs.
Because of its strong winter sports community, Verbier has kick-started many photographers and artists, who have their roots in the winter sports scene.
#2. Laax & Flims
The Laax ski resort is world famous because of its snow parks. It is one of Europe's biggest and best resorts filled with long trails, freeride routes, and modern lifts.
Next to its 235km of runs, Laax also contains four snow parks with over 90 features such as rails, boxes, halfpipes, and kickers. This makes it one of Switzerland's biggest ski areas, which attracts riders from all levels, including Europe's top snowboarders. The downside to this is that the lift passes are among the most expensive in Europe.
#3. Saas-Fee
Saas-Fee is comparable to the ski resorts in Verbier and Laax, however, the ski area in Saas-Fee is relatively small with "only" 100km of trails.
Because Saas-Fee's ski area is one of the highest ski resorts in the Swiss Alps, and because the clouds shade most of the slopes throughout the day, it can be extremely cold in the village and on the mountain. The advantage of this weather is that most of the slopes contain very reliable and light powdery snow.
Besides its amazing slopes and pistes, we know this resort for its incredible scenery & natural features.
Top 10 Ski Resort Europe: Austria's top 3 ski and snowboard destinations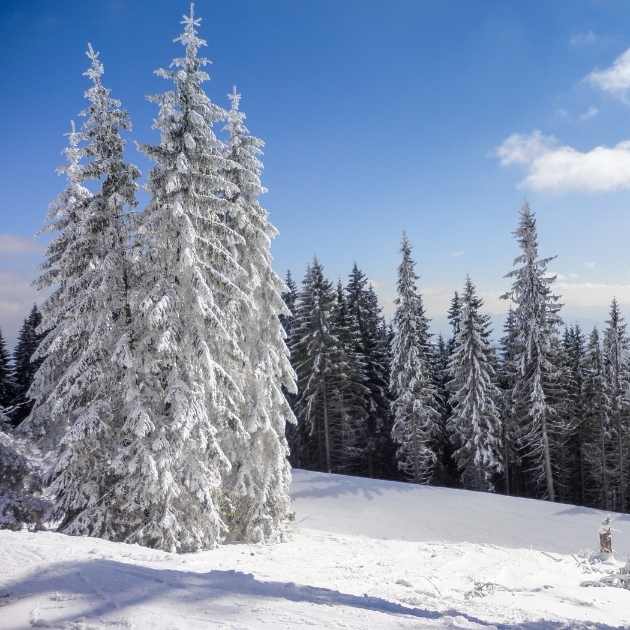 Austria is a year-round snowboarding destination with resorts that are a bit less expensive than the rest of the Alps, making it the snowboard capital of Europe.
We listed our favorite spots below!
#4. St. Anton
St. Anton is among the most famous ski resorts in the world, because of its historical importance, vast terrain, and wild après-ski partying.
Having the very first cable car in the Alps makes St Anton the longest established ski resort in the world. The resort also introduced the concept of group ski lessons, which is now an adopted concept across the globe.
St Anton is in Austria's Arlberg region. The Arlberg region is Europe's snowiest area and the biggest connected ski area in Austria. As a result, it counts 305 kilometers of slopes, supplemented by 200km of off-trail runs.
Another benefit is the fact that St. Anton is easy to reach, within two hours' drive of three international airports, and it has a railway station at its city center.
And all this makes St. Anton one of the most famous resorts in the world. The disadvantage of this status is that the trails can be extremely busy, and the accommodation is very expensive and hard to get.
If you are planning to visit St. Anton during the school holidays, you will need to book it early.
#5. Stubai
Apart from being the place where I learned how to snowboard, the Stubaier Gletcher is known as Austria's largest glacier ski resort. Stubai ski resorts attract a lot of locals and tourists because of its state-of-the-art lift system and infrastructure, the panoramic views, and the long ski season.
Because of its location and high snow reliability, Stubaier Gletcher's slopes are usually open from October to June, making it an interesting park for pro athletes to start their pre-season preparations.
Since Stubai has got little room accommodation, most people deviate to Innsbruck. Innsbruck is the capital of the Austrian Tyrol and is only a 45-minute drive from the glacier. This ensures that Innsbruck, the capital of the Austrian Tyrol, has a very solid snowboard and skateboard community.
#6. Solden
Sölden ski resort in the Ötztal valley contains the country's longest skiable vertical & longest ski trail, making it a must-visit for every winter sports enthusiast!
The ski resort has a 2,000m elevation, 146km of trails, and 2 glaciers. The thing which makes the resort a popular place to visit, next to its vast off-piste, is the fact that their season starts in October and ends in May.
The number of people on the slopes will surprise you because it can get extremely busy.
Top 10 Ski Resort Europe: France's top 3 ski and snowboard destinations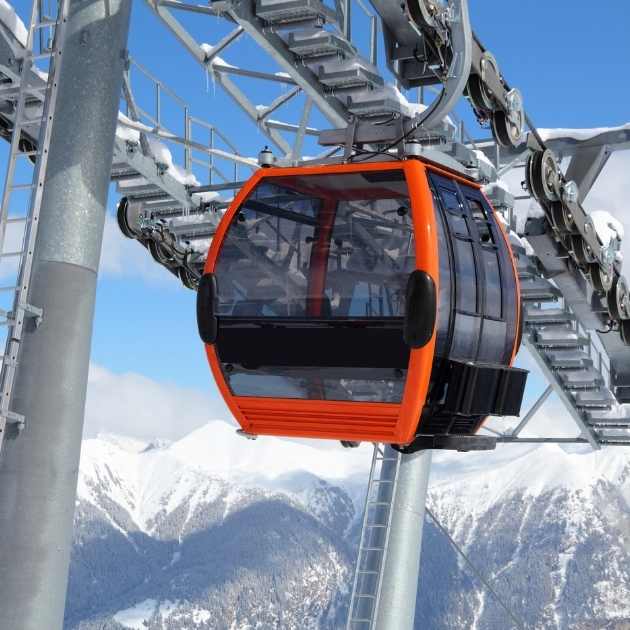 With both two mountain ranges (the Alps and the Pyrenees) France is the perfect destination for a snowboarding holiday. It also has the top-rated ski resorts in Europe. Therefore, we listed our favourite spots and even named a few Winter Olympics and Winter X Games destinations!
#7. Chamonix
At the foot of Western Europe's highest mountain (Mont Blanc) and between the peaks of the 'Aiguilles Rouges' and the 'Aiguille du Midi' mountain, you'll find the legendary Chamonix ski resort.
Chamonix is one of the oldest ski resorts in France and is known for its sensational skiing and snowboarding terrain (both on and off-piste), which caused the resort to organise the first Winter Olympics back in 1924!
Admittedly, some of Chamonix's lift infrastructure (which has over 60 lifts), is quite outdated by now.
Next to snowboarding, you can go ice climbing, para-gliding, and extreme skiing in Chamonix, which gave it the nickname 'the death-sport capital of the world."
Recently, pro snowboarder Victor de Le Rue tested the limits of what is possible on the ice-covered slopes of Chamonix.
#8. Val Thorens
As part of the Trois Vallees, Val Thorens is conveniently the highest resort in Europe, giving winter sports enthusiasts access to 600km of pistes and free riding slopes, snow-covered from November to May.
The ski resort of Val Thorens was purpose-built in the 1960s with no architectural guidelines, which lead to an overwhelming amount of ugly apartment blocks in the middle of the ski slopes.
Next to being an attractive and sophisticated resort, the Val Thorens resort hosted a Tour de France stage finish in 1994 and 2019.
#9. Tignes
The Tignes ski resort is a 'snow-sure' ski resort, which is integrated with the neighbouring Val d'Isère resort, making it one of the largest single ski areas as a result.
This combination of Tignes & Val d'Isere makes it a popular snowboard destination and makes them earn their place at the very top of the list of best ski resorts in the world.
The biggest advantage of these ski resorts is that they are open 11 months a year, and they have many free riding areas and world-class parks. This is one of the reasons why Tignes has been the (co-) host for the 1992 Winter Olympics, the 1992 Winter Paralympics and several times, the Winter X Games.
The only negative aspects of Tignes are the mix of ugly apartment blocks, expensive food, and underwhelming nightlife.
Top 10 Ski Resort Europe: Spain's top 3 ski and snowboard destinations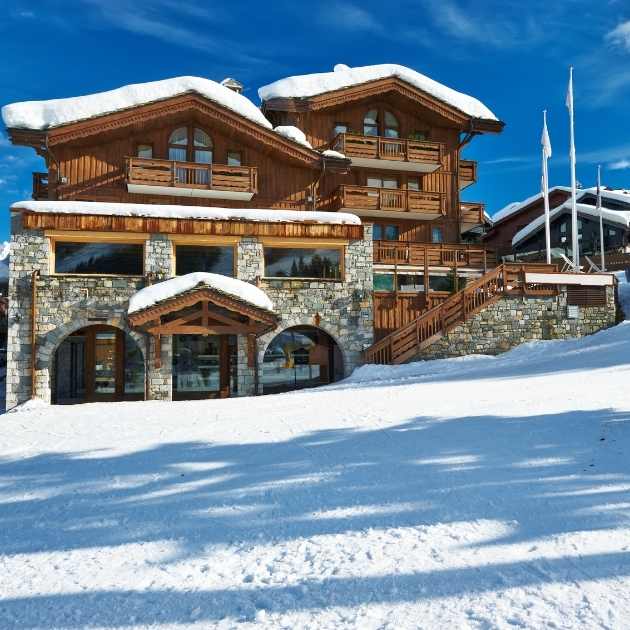 While Spain is mostly known for its sun-drenched beaches, it also contains a few extraordinary ski resorts! We listed our favorite ones below.
#10. Sierra Nevada
The Sierra Nevada means "mountain range covered in snow" and is Europe's most southerly ski resort, which is located less than 100 kilometers from the Alboran Sea.
Thanks to its altitude, and its past investments into its infrastructure, the ski resort has a decent amount of snow with over 100 kilometers of slopes.
Since the resort had to cancel the World Alpine Skiing Championships in 1995 because of the lack of snow, they invested in infrastructure and it's now considered as the ski destination with Europe's best facilities: lifts reaching an altitude of 3,282m, 350 snow machines to ensure reliable snow conditions throughout the winter, and a remarkable environmental program to protect the region. UNESCO declared the Sierra Nevada a Biospherical Reserve in 1986.
Because of being in southern Spain, you're likely to get a lot of sunny days, giving you the opportunity to visit a neighbourly beach or to explore Granada.
#11. La Molina
La Molina is in the Pyrenees on the border with France, here is where you'll find Spain's oldest Ski Resort: La Molina. The resort had its first ski lift installed in 1943 and has 71 skiable kilometers, a large snow park, and the biggest superpipe in the Pyrenees.
Over the past 15 years, La Molina has hosted a few big international events such as the Alpine Skiing World Cup (2008), the Snowboard World Championship (2011), and the Disabled Alpine Skiing World Championships (2013).
#12. Soldeu (Andorra)
Soldeu in Andorra is one ski resort in Europe that is working hard to reinvent itself to attract more young and lively winter sports enthusiasts.
Throughout the past few seasons, Soldeu has been the home to a ski school. It is a family-friendly ski resort, rated highly in Europe and one of the best ski resorts in the world; this is because Soldeu offers high-quality accommodation, excellent facilities, and a lively après-ski scene.
Soldeu's ski area is pretty impressive as well: it has 193 kilometers of trails, serviced by 64 modern lifts. The resort also contains 3 terrain parks, 1 half pipe, 2 permanent boardercross tracks, and 4 off-piste routes accessed by a trail-groomer tow service.
The Snow conditions in Soldeu have been exceptional over the past few winters, often surpassing those of the Alpine resorts. This is also the reason Soldeu hosted some top-level events, including the Alpine Skiing World Cup.
Top 10 Ski Resort Europe – Final thoughts.
If you are a family looking to go on your first ski holiday in Europe, you have a choice to choose from the top 10 ski resorts in Europe. If you are looking to learn how to ski during your ski holiday, a ski resort with a ski school will be your best bet.
Let me know which of the top 10 ski resorts in Europe you'll like to visit or the ones you have visited.