Luxury Tours to TurkeyExplore the treasures 7 days 6 nightsYour Luxury tour to Turkey begins here. From £1,550ppMade with love Beautifully crafted for youClick Here
Luxury Tours to Turkey
Let's open your eyes to the beauty of Turkey on our Luxury tours to Turkey and let's explore the historic sites, magical sites, beaches, and glorious food.
Turkey is one of the top 10 tourist destinations in the world and it is easy to see why with our luxury Turkey Tours and Experiences.
We have 2 Luxury tours to Turkey.
Istanbul & Cappodocia Tours – 7 days
Marmaris, Ephesus and Pamukkale Tours – 7 days
From the magical chimneys, to the hot air balloon experience to the cotton castle of Pamukkale to the historic Ephesus to delicious kebabs and 16 UNESCO World Hertiage sites, you will be mermised with how much a Luxury Turkey Tour has to offer you.
Get ready for your best ever experience in Turkey. tours 
Tourist Guide Turkey
Travel in Turkey: Summary Card
Capital of Turkey: Ankara
Population of Turkey: 82 million
Languages in Turkey: Turkish, Kurmanji, and indigenous languages
Time in Turkey: GMT+3
International dialling code in Turkey: +90
Voltage in Turkey: 230 V, 50 Hz
Visas for Turkey: Turkey visa
Money in Turkey: Turkish Lira and Euros. Most main towns have ATMs. Euros are useful for tipping and payments. Haggling is commonplace.
Turkey travel advice: Foreign & Commonwealth Office
Turkey tourist board: Turkey Tourist Board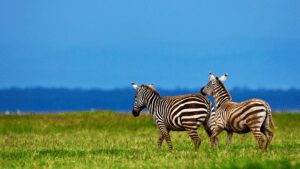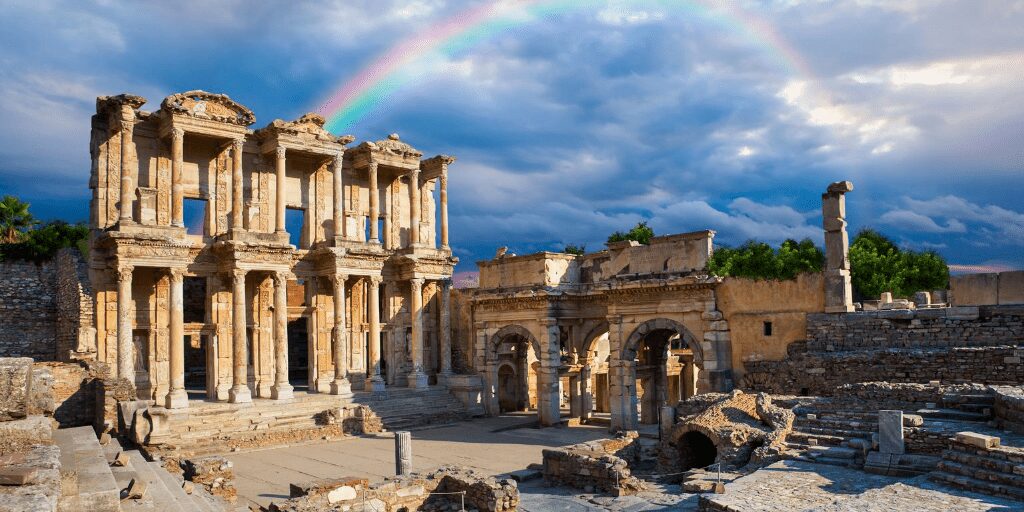 Are Kids welcomed on our Luxury Tours to Turkey?
Best Kid-friendly things to do in Turkey
Absolutely, this luxury tour to Turkey is designed for you and your family to enjoy. The children will love:
Exhilarating rides at Atlantis Waterparkpark in Marmaris, complete with its own private beach and stunning ocean views.
Spotting Dolphins at Dolphin Island. There are dolphin shows which highlight the effects of plastic use in the Meditteranean.
A visit to Sedir Island where they will love the powdery sand of Cleopatra beach and the ruins of Cedrae.
Diving at shallow diving sites in Marmaris. There are local PADI schools with diving classes for kids over six.
Single trail mountain hikes along the Mediterranean coast.
Seeing Loggerhead turtles hatching on Iztuzu Beach.
Walking on Jesus Beach.
Luxury Tours to Turkey overview
Accommodation
7 Nights and 6 Days
*5 Star cave hotel accommodations at one of the most famous hotels in Cappadocia with the best rooftop for viewing hot air balloons.
Airport Service
Arrival & Departure
*Get a meet & greet service on arrival.
*Direct service to your accommodation.
Transformational Experience
Turkish Bath – Hamman Spa Treatment
Experience the traditional Hamman Spa treatment and feel rejuvenated.
Transport
Fully – air controlled buses
English-speaking tour guide
Luxury Experience for Istanbul and Cappadocia
Sunrise Hot Air Balloon Ride
See the magical caves from a view
Rise up early for a hot-air balloon ride
See the Monks Valley rock formation called Dervent Valley
Walking Tour Of Istanbul
See the most famous sites on foot
Start at Topkapi Palace – One of the world's richest museums.
Blue Mosque
Hippodromme and Underground Cistern
Full-Day Tour Of Cappodocia
Discover the underground cities
Visit the bibical caves, carpet stores, UNESCO – listed Goreme Open Air Museum.
Take the Bosporous Cruise
See Europe and Asia at once.
Look East to the Asia Side of the Bosporus and the Maiden Tour. Look North to the European district of Galata.
Luxury Tours to Turkey – Marmaris, Ephesus and Pamukkale
Explore Ephesus and The Virgin Mary's House
Follow the footsteps of St. Paul
Explore Ephesus and see the amphitheatre where St Paul preached to the Ephesian.
Swim at the Thermal Pools of Pamukkale
Discover the white Cotton Castle
Relax in the thermal pools of Pamukkale, visit the Roman City of Hierapolis and swim in Cleopatra's pool.
Go on an adventurous tour of Marmaris
See Loggerhead Turtles
See Giant Loggerhead Turtles hatching on Iztuzu Beach.
Admire the scenery at Turgut Waterfall
Walk on Jesus Beach
Get on a Boat Trip
See the Lycian Tombs of the Kings
See the Dolpins at Dolphin Island
Admire Phosphorus Cave
Have a healing mud bath
What's Included on your Luxury Turkey Tour
A Complete Guide to Turkey
This includes key items for use before and during your holiday.
An essential packing list
Travel health requirement checklist
Pocket Itinerary
Emergency numbers & flying doctor service on all safari
Professional English speaking tour guide
All-Inclusive Service
This Includes:
Full-board accommodation
All government's taxes (VAT) and services
All ground transportation including boat ride for schedule activities Professional English-speaking guide and drivers
All entrance, national reserve, conservation fees for mentioned activities and parks.
What's Not Included on your Luxury Tour to Turkey?
Travel Documents
This includes
Passports and Visa
Health Certificate including all vaccinations
Personal Travel Insurance
Personal Expenses
This Includes:
Tips and gratuities to drivers, guides and porters
Alcoholic and bottled non-alcoholic beverages
Extra expenses and activities outside the itinerary
Luxury Tour to Turkey Prices
13 Weeks Travel offers the most competitive prices for a luxury tour to Turkey. We offer a payment plan to help you plan ahead, pay monthly towards your holiday without extra pressure. Let us make your dreams for a luxury tour to Turkey a reality.
Istanbul to Cappadocia
Prices Per Person
Full board
£1, 750pp

Based on 2 people sharing a room
Marmaris, Ephesus anad Pamukkale Tour
(Prices Per Person)
Full board
£1,750pp

Based on 2 people sharing a room
Payment Schedule
Deposit
£250

This secures your space.
Payment Schedule
Deposit
£250

This secures your space.
Sign-ups will stay open until the trip is full.
If you sign up late we will provide adjusted payment schedules for you to catch up on your monthly payments by June 30th.
The payment towards your trip can be paid out monthly or in full. You can also choose to pay for multiples months at once.
This trip is family-friendly but also open to solo travellers and couples.You will be paired with another solo traveller or a friend if you bring one along.
The Booking Contract
When a booking is confirmed,  these Terms shall apply.
When 13 Weeks Travel, or an authorised agent acting on 13 Weeks Travel's behalf, have received the applicable deposit from the Client, the client will receive written confirmation from 13 Weeks Travel regarding this book.
The Client confirming the booking must be no less than 18 years of age and agrees to provide full, complete, and accurate information as requested by 13 Weeks Travel to confirm such booking. 
Refunds
You may cancel your participation in a 13 Weeks Travel Luxury Experience at any time, but please be aware of the following cancellation policy:
It is a commitment to bring these experiences to our guests and, therefore the deposit is non-refundable and ALL payments made towards the balance of your trip are non-refundable 7 days after the payment is made, including late fees, full payments and instalment payments.
The ONLY exception to this policy is if the trip must be cancelled in its entirety for any reason in which case 13 Weeks Travel will notify all parties via email and provide refund instructions.
Clients Responsibility
The Client acknowledges that depending on the nature of the luxury experience booked, or the location(s) in which such luxury experience is to operate, there may be a significant degree of personal risk involved.
The Client acknowledges and agrees that 13 Weeks Travel is not responsible for providing information or guidance to the Client with respect to local customs, weather conditions, specific safety concerns, physical challenges or laws in effect in any locations where luxury experiences are operated.
13 Weeks Travel strongly encourages that Clients locate or make contact with his/her local embassy or consulate in each destination prior to departure on any 13 Weeks Travel luxury experience.
Cancellation Policy
13 Weeks Company reserves the right to cancel your reservation if your Total Payment is not received on or before the payment due date and you will not be eligible for any refunds of any amounts paid (including the deposit). 
All cancellations by you must be in writing and emailed to 13 Weeks Travel at the contact email address specified on the Website (info@13weekstravel.com).
If cancellation takes place prior to the payment due date, any payments made by you will be refunded, except for your non-refundable deposit.
If cancellation takes place after the payment due date, you forfeit the entire amount remitted to 13 Weeks Travel.
FAQ
Luxury Tours to Turkey Information


ARE FLIGHTS TO Turkey INCLUSIVE IN THE PRICE?
Yes, this is an inclusive tour at £1,750pp. 
Istanbul Airport for Istanbul Cappadocia Tour
Dalaman Airport for Marmaris Tour.
This is where you will be welcomed by one of our representative holding a signboard of your name and/or "13 Weeks Travel".


WHEN IS THE BEST TIME TO VISIT TURKEY
MAY HALF-TERM.
Although Turkey is a fantastic holiday destination for the year round, we chose to visit during the May Half Term.


WHAT IS THE WEATHER LIKE IN TURKEY?
The weather during our proposed time of travel is 24°C at a high-temperature and the average low-temperature is 16°C .


WHAT IF I CAN'T MAKE THE DATES ?
13 Weeks Travel deliberately plans holidays during the school holidays which is 13 Weeks in the UK.
If you are interested in the trip but can't make the dates, we can put together the same experience for you either solo or with your family for your own dates. 
What do I need to handle for My Luxury Tour To Turkey?

Your flights to the UK if you are joining us from any other part of the world. Departures are from London.
 All guests are required to apply for Turkish Visa
Visa application is done online via eVisa. Single Entry Visa is the category for Tourists. Additional detailed and up to date information is found on the Turkey  Single Entry Visa website.

In addition, your passport should be valid for at least six months beyond your intended date of return.

 
You are responsible for obtaining your own travel insurance. Travel insurance is not required but it is recommended. I recommend Alpha Travel Insurance. Nevertheless, it is your responsibility to research travel insurance companies in your location and select an insurer that covers any potential flight cancellations and/or medical coverage abroad.
It is advisable to have some local currency for your expenses. Although ATM machines are available in Marmaris and Istanbul, Many shops in Cappodocia and Marmais accepts local currency (Turkish Lira) and Euros for extra purchases you might make.
Payments


WHAT METHODS OF PAYMENT ARE ACCEPTED?
All payments must be made through the website using any major debit/credit cards and PayPal, you will receive an automated invoice.


Toggle Title
Toggle Content
Refund & Cancellations


IF I CHANGE MY MIND, DO I GET A REFUND?
Deposits are non-refundable because the accommodation and activities are paid for once your spot is confirmed.


WHAT IS THE REFUNDS POLICY AFTER DEPOSITS?
Please note that the deposit is non-refundable and you have up to 7 days after payment is made to request a refund for all payments made towards the remaining balance after the deposit.
Interested?
13 Weeks Travel is all about planning stress-free luxury experiences, we take the guesswork out of planning and make experiences affordable through our monthly payment plans. For more information get in touch.
You can join us for another epic luxury experience.
Morocco
Morocco Experience
Travel Date | 28th March 2021 to 3rd April 2021
Duration  | 7 Nights 
History adventure
Private Photographer
Private Transfers
Suitable for families
Kenya
Kenya Experience
Travel Date | 26th July 2021 to 2nd August 2021
Duration | 7 nights
History + Culture Experience
Private Photographer
Private Transfers
Suitable for families
Namibia
Namibia Experience
Travel Date | 7th August 2021 to 14th August 2021
Duration | 7 nights

History + Culture Experience
Private Photographer
Private Transfers
Suitable for families
Seychelle Experience
Seychelle Experience
Travel Date | 23rd  to 30th October 2021
Duration | 7 nights
Indulgent Escapes 
World Wonders
Private Photographers
Private Transfers
Suitable for families
Egypt Experience
Egypt Experience
Travel Date |  18th to 28th December 2021 
Duration: 10 nights
Indulgent Escapes
World Wonders
Private Photographers
Private Transfers
Suitable for families
Dubai Experience
Dubai Experience
Travel Date | 18th to 28th December 2021
Duration | 7 Nights 
Indulgent Escapes
World Wonders
Private Photographers
Private Transfers
Suitable for families
Do you have questions or queries? Please get in touch.
Savour Your Kenya Africa Safari Holiday Today
We act as an agent on behalf of Intele Travel UK in connection with the sale of travel products. Unless specified as the operator, Intele Travel UK is the agent on behalf of ATOL Protected Tour Operators and other principals.

Facebook-f


Twitter


Instagram


Youtube

Navigation
Newsletter
© 2020 All rights reserved​
Made with ❤ by 13 Weeks Travel