About me: 13 Weeks Travel
Hello beautiful people, welcome to 13 Weeks Travel. I'm Bolupe, the Editor and Founder of 13 Weeks Travel.
About Me: 13 Weeks Travel : Brief Background.
I started my adult life as a project Architect in the construction world. It wasn't difficult to be identified as the Architect leading the projects, I was young, petite and very disciplined. I love designing, building and creating spaces from scratch and I also enjoyed travelling to different countries to study their architecture. It was the dream job! Then, we had the recession in 2008 and the projects stopped coming in.
My favourite project as an architect was designing a school for the blind, as a result of creating and designing a school, I decided to train as a teacher in the UK and I started working  full time as a primary school teacher in 2010.
I threw myself to the hard-work of nurturing new minds and helping the little ones grow but I needed something else to distract me during the school holidays. So, I began to travel every school holiday which in total is 13 Weeks in the UK hence the name of my brand – 13 Week Travel.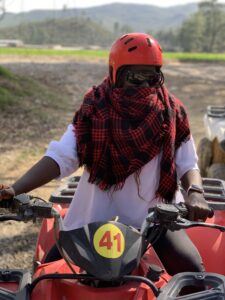 Travelling was my way to switch off completely during the school holidays. When I had my children, I continued to travel with them because I believe in the science behind how holidays make your child happier and smarter. 
Every family craves: a quality family time
Happy relationships make life joyful, a quality family time offers families a chance to help children develop great relationship skills and prepare them for life.
13 Weeks Travels was created with you in mind. We will help you create that  quality family time by saving you time and tantrums on your travels right from the planning stage.
13 Weeks Travel knows that planning a family holiday can feel both exciting but often more overwhelming with the amount of fancy pictures out there on social media.
When it comes to the actual logistics, 13 Weeks Travel have perfected the holiday planning process. We have broken down each step of the planning to help you tackle your travel worries in a practical and down to earth way.
Become your family's school holiday hero and start planning your next family holiday getaway here.
I have a heart for families
Call me old-school but I love families. I believe in families. I know no man is an island and I truly want to see families succeed. That's why I'm in the business of nurturing family bonding through travelling.
Travelling with your family can foster independence, self-confidence and interpersonal skills. The more families travel together, the more their curiosity, sense of adventure and ideas grow.
13 Weeks Travels understands the benefits of opening your family to a whole new world of travelling and we are here to help you.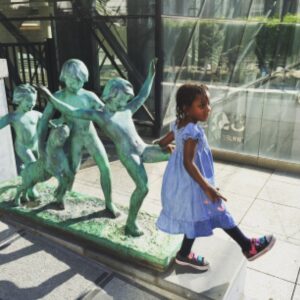 My Mantra
'Creating new perspectives'
We all see things from the perspectives we are looking at things from.  The purpose of my site is help you see family travel from a different perspective.
Perspective is a tool from which we can see life, situations, problems and people from many different views.
13 Weeks Travel is dedicated to creating experiences that will ignite new perspectives on places travelled to.
13 Weeks Travel will focus on family travel holidays and luxury travel holidays because you all deserve the best!
Frequently Asked Questions
What is 13Weeks Travel?
13 Weeks Travel is a brand that encompasses three main aspects: travel agency, travel blog and photography services.
Travel Agency
13 Weeks Travel is a Cambridge, UK based travel agency that offers customised travel planning and booking services which ranges from:
family trips
multi – generational trips
weekend getaway including city breaks
cruises
hotel stays
flights
packages
special occasions trips (birthday, anniversary, honeymoon, etc)
13 Weeks Travel is an independent travel agent with InteleTravel UK which is a well – respected travel agency with over 25 years in the travel business.
Travel blog
My travel blog provides a wealth of resources that will give you more confidence to travel as a family. From travel tips to planning resources to packing lists to hotel reviews and many more.
I enjoy writing about activities and experiences that are family friendly. I am fascinated by theme parks and I love to write about them too.
Photography
I've always had a passion for photography and all of the pictures on this website were taken by me.
You can see more great photos and photo reviews of hotels and destinations on my photography website or Instagram where I try to post some of my best shots regularly.
Why use a travel agent?
Contrary to popular belief, travel agents still exist! I consider myself more than just a travel agent. I am your personal concierge. I help curate and advice clients on their travel plans and help advice them of the best possible value for their money. I will keep track of your trip and inform you of any changes.
What is the difference between online booking engine and me?
The main difference is the personal touch and advanced expertise I offer, Remember, price is what you pay and value is what you get.
With the online booking engines, you are paying a price with no added value while booking with 13 Weeks travel gives you that value.
How?
I create quick personalised evaluations, unexpected offers and deals that I give each of my clients that takes their trips from great to spectacular.
Your holiday takes hours of dedicated research and planning to create a customised trip and see it through from beginning to end. This is the time and energy you don't have to expend, and be able to utilise the resources of someone who has expertise in this field.
How do I book a family holiday?
The process looks like this:
Step 1: Reach out to me via my booking system, phone, text, email, Facebook page, Instagram, Twitter or the contact page on this website with your travel requests.
Step 2: Within 24 hours, I would respond to your inquiry and request more information (If needed).
Step 3: When you're ready to book, I would send you an authorisation form to get the necessary information in order to secure the reservation.
What destinations do you specialise in?
I can help you plan and book any type of holiday, however, I would say I specialise in Europe, Africa and Middle East travels.
If you are planning a trip to any of these destinations, I will be able to find exactly what you're looking for and help you maximise your time and money.
Where do I start?
Please feel free to contact me with any travel request on my social media outlets: