Are you wondering if you can achieve the best family holidays to Africa or you are looking for the best African country to visit or which two African countries are the most popular tourist destinations? This post provides answers to your questions and helps you discover Africa in-depth.
You might have heard about the various misconceptions about the best family holidays to Africa.
Some think Africa is a country and others believe that the Safaris are the only things to see in Africa. Without a doubt,  the African Safari's in the East and South of Africa is once in a lifetime experience but there other countries in the West and North of Africa that will make the best family holidays to Africa.
So, If you have been wondering what the top 10 tourist destinations in Africa are, this post is for you because there are hidden treasures in Africa. From the lush green savannas to the rolling mountains, to the magnificent waterfalls, to the largest deserts in the world, you are in the right place.
The truth is, more countries in Africa need discovery and exploration.
So, start with a list of all countries in Africa to start planning your expedition to Africa now.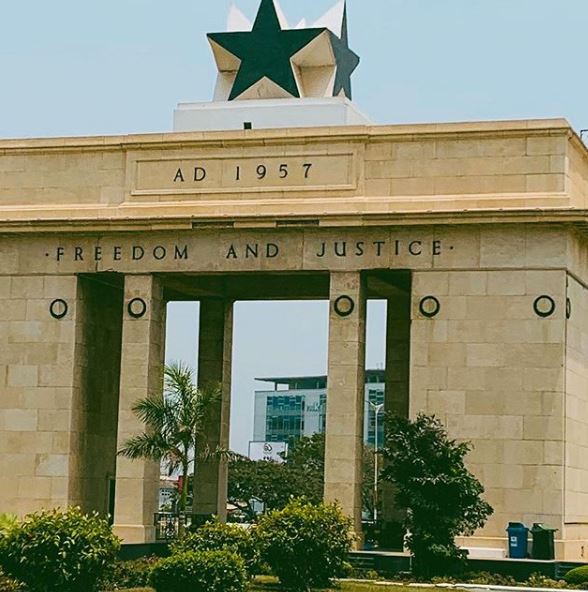 Best Family Holidays to Africa: List of Countries In Africa
Algeria (People's Democratic Republic of Algeria)
Angola (Republic of Angola)
Benin (Republic of Benin)
Botswana (Republic of Botswana)
Burkina Faso
Burundi (Republic of Burundi)
Cameroon (Republic of Cameroon)
Cape Verde (Republic of Cape Verde)
Central African Republic (Central African Republic)
Chad (Republic of Chad)
Comoros (Union of Comoros)
Côte d'Ivoire (Republic of Côte d'Ivoire)
Djibouti (Republic of Djibouti)
Egypt (Arab Republic of Egypt)
Equatorial Guinea (Republic of Equatorial Guinea)
Eritrea (State of Eritrea)
Ethiopia (Federal Democratic Republic of Ethiopia)
Gabon (Gabonese Republic)
Gambia (Republic of The Gambia)
Ghana (Republic of Ghana)
Guinea (Republic of Guinea)
Guinea-Bissau (Republic of Guinea-Bissau)
Kenya (Republic of Kenya)
Lesotho (Kingdom of Lesotho)
Liberia (Republic of Liberia)
Libya (Great Socialist People's Libyan Arab Jamahiriya)
Madagascar (Republic of Madagascar)
Malawi (Republic of Malawi)
Mali (Republic of Mali)
Mauritania (Islamic Republic of Mauritania)
Mauritius (Republic of Mauritius)
Morocco (Kingdom of Morocco)
Mozambique (Republic of Mozambique)
Namibia (Republic of Namibia)
Niger (Republic of Niger)
Nigeria (Federal Republic of Nigeria)
Republic of the Congo (Republic of the Congo)
Rwanda (Republic of Rwanda)
Sao Tome and Principe
Senegal (Republic of Senegal)
Seychelles (Republic of Seychelles)
Sierra Leone (Republic of Sierra Leone)
Somalia (Somali Republic)
South Africa (Republic of South Africa)
Sudan (Republic of Sudan)
Swaziland (Kingdom of Swaziland)
Tanzania (United Republic of Tanzania)
Togo (Togolese Republic)
Tunisia (Tunisian Republic)
Uganda (Republic of Uganda)
Western Sahara (Sahrawi Arab Democratic Republic)
Zambia (Republic of Zambia)
Zimbabwe (Republic of Zimbabwe)
Best Family Holidays to Africa: What you need to know about Africa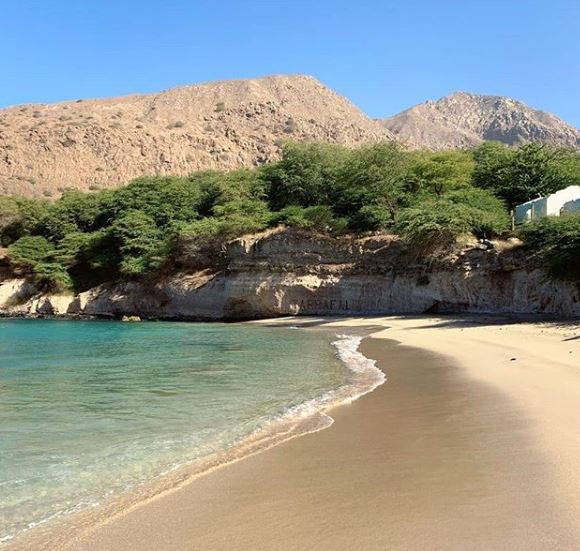 The people of Africa share similar experiences, stories of oppression, challenge and sheer unfairness faced many centuries ago but still present in their lives. Africa is thought to be the richest undeveloped continent in the world. Rich in terms of culture, diversity, natural resources, people and language but unfortunately severely undeveloped in many regions. Africa's history is interesting and controversial, with many countries still in peril from the echos of the past in many ways.  Africa as a continent and its people have endured long-standing sufferings in many aspects and as a result,  has remained largely undeveloped.
From the Dutch to the British, to the French, to the Italians, to the Germans, to the Belgians, to the Spanish, to the Arabs have all conquered regions in Africa and influenced their architecture, language and food. Here is a break down of languages spoken across Africa.
Without doubt, Africa's future is bright and needs more amplification of its beauty, natural resources and tourism in the hope that the more people visit our Motherland, the better we hope that Africa becomes the giant it deserves to be.
Best Family Holidays to Africa: Documents you need for your travel to Africa
Every country in Africa is different and while countries in the North of Africa will offer visa on arrival, some countries in the West of Africa have a cumbersome process for visa application which includes attending an interview at the consulate.
It is best to check each countries summary card for what is required.
You will need:
A valid passport
A visa
Yellow Fever Certificate (for some countries)
An identity card
Marriage certificate
Children's birth certificate
Best Family Holidays to Africa: How to travel to Africa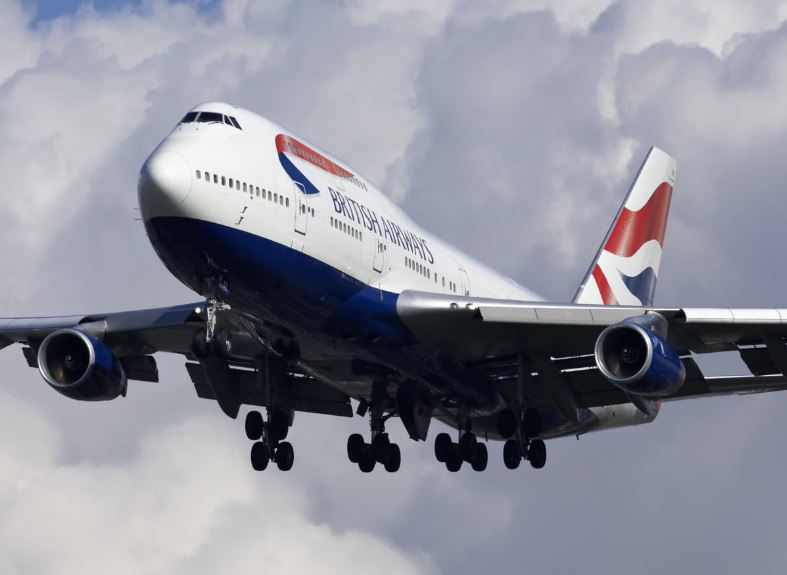 Travelling through the air is the quickest way to travel to Africa. From the UK, there are direct flights to different countries in Africa. Some of the major flight carriers to Africa are:
British Airways
Emirates
Air France
Ethiopian Airways
Kenya Airways
From the US, the best flights to Africa are:
Delta
Best Family Holidays to Africa
Best time to visit Africa
Africa is made up of 55 recognised countries and the best time to visit each country varies. It could be the rainy season in the East of Africa and the Winter season in the South of Africa.
For a comprehensive guide on the weather and climates in Africa, read this post on the Weather and Climates in Africa.
Best Family Holidays to Africa
Health tips
I have a comprehensive post on travel to Africa Health tips 
Best Family Holidays to Africa
Most common language Africa
The languages spoken in Africa are majorly influenced by their colonial past. Arabic is the most common language spoken in Africa, closely followed by French, English, Portuguese and Spanish. there are several local dialects as well but in most countries, you will be able to communicate with broken English, gestures and signs.
Best Family Holidays to Africa 
Best African Countries to live in
My list of the best African countries to live in today will depend largely on your preference to the basic needs, shelter, security, the sort of experience you're seeking.
Rwanda
Tanzania
Kenya
Namibia
South Africa
Best Family Holidays to Africa
Top 10 tourist destinations in Africa
Uganda
Seychelles
South Africa
Morocco
Egypt
Tunisia
Cape Verde
Mauritius
Ghana
The Gambia
Best Family Holidays to Africa
The Best African countries to invest in
 Tanzania – Zanzibar
South Africa – Cape Town
Cape Verde
Egypt
Morocco
Best Family Holidays to Africa
The Top 5 off-the-beaten African destination
Comoros
Ethiopia
Benin Republic
Madagascar
Sao Tome
Best Family Holidays to Africa
Best Safari holidays Africa
Safari's holidays are the biggest source of income to tour operators in Africa. It is best to research which Safari tour operator you wish to go with. My post on the 20 best Luxury Travel companies explains which companies are best for Safari tours.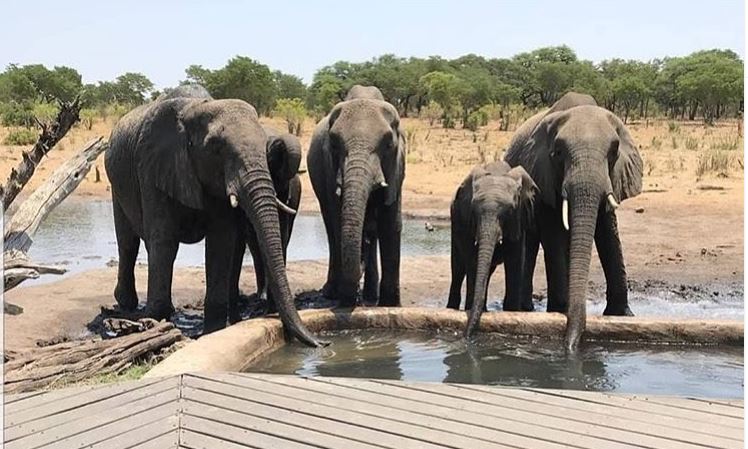 Best Family Holidays to Africa
Summary Cards
These summary cards for the best family holiday to Africa provides the basic information and links you will need to prepare and stay informed about travelling to Africa. The summary cards show the country of travel, the capital of the country, the population of the country, time difference, the international dialling code, the voltage for electric use, the links for visa applications and arrangements, the money used and the availability of ATMs, information for travel advice and the country's tourist board information.
Travel in Zimbabwe: Summary Card
Capital of Zimbabwe: Harare
The population of Zimbabwe: 11.4 million
Languages in Zimbabwe: English, Shona, Ndebele
Time in Zimbabwe: GMT+2
International dialling code in Zimbabwe: +263
Voltage in Zimbabwe: 220 V, 50 Hz
Visas for Zimbabwe: Zimbabwe visas
Money in Zimbabwe: Zimbabwe Dollar (ZWD) Note, Zimbabwe has adopted the US dollar into everyday usage. 100,000,000,000,000 Zimbabwean dollar banknotes have become novelty souvenirs. ATMs are not widespread.
Zimbabwe travel advice: Foreign & Commonwealth Office
Zimbabwe tourist board: Zimbabwe Tourism
Travel in Zanzibar: Summary Card
Capital of Zanzibar: Zanzibar Town
The population of Zanzibar: 1 million
Languages in Zanzibar: Kiswahili, English
Time in Zanzibar: GMT+3
International dialling code in Zanzibar: +255
Voltage in Zanzibar: 240 V, 50 Hz
Visas for Zanzibar: Zanzibar visas
Money in Zanzibar: Tanzanian shilling (Tsh). Many lodges are priced in and accept payment in, US dollars. Changing money in banks
can incur high charges.
Zanzibar travel advice: Foreign & Commonwealth Office
Travel in Zambia: Summary Card
Capital of Zambia: Lusaka
The population of Zambia: 11.8 million
Languages in Zambia: Bemba, Nyanja, Tonga, Lozi, Chewa, Nsenga, Tumbuka, Lunda, Kaonde, Lala and English
Time in Zambia: GMT+2
International dialling code in Zambia: +260
Voltage in Zambia: 120V or 240V 50hz
Visas for Zambia: Zambia visa
Money in Zambia: Zambian kwacha (ZMK).  Money can be exchanged in banks, in all major towns and foreign exchange bureaus. ATMs should not be relied on (and seldom take MasterCard) and credit/debit cards should be used with caution due to the potential for fraud. Lodges usually charge in US dollars and will take credit cards.
Zambia travel advice: Foreign & Commonwealth Office
Zambia tourist board: Zambia Tourism Board
Travel in Uganda: Summary Card
Capital of Uganda: Kampala
The population of Uganda: 32.3 million
Languages in Uganda: English, Luganda
Time in Uganda: GMT+3
International dialling code in Uganda: +256
Voltage in Uganda: 240 AC, 50 Hz
Visas for Uganda: Uganda visa
Money in Uganda: Uganda shilling (UGX). Travellers' cheques are not widely accepted outside Kampala. Some larger hotels and services accept credit cards but it would be wise to take an emergency supply of US dollars or euros. It's customary to tip guides and drivers. Leaving tips in restaurants and bars isn't obligatory but is appreciated.
Uganda travel advice: Foreign & Commonwealth Office
Uganda tourist board: Tourism Uganda
Travel in Tunisia: Summary Card
Capital of Tunisia: Tunis
The population of Tunisia: 10 million
Languages in Tunisia: Arabic, French
Time in Tunisia: GMT+1/2
International dialling code in Tunisia: +216
Voltage in Tunisia: 127 – 220V/50Hz
Visas for Tunisia: Tunisia visa
Money in Tunisia: Tunisian dinar (TD). The Euro, UK pound and US dollars are easy to change. ATMs are available in major towns and tourist areas. Credit card use is not widespread. Tips are not necessary for restaurants or in taxis but will be much appreciated.
Tunisia travel advice: Foreign & Commonwealth Office
Tunisia tourist board: Tunisia National Tourist Office
Travel in Togo: Summary Card