Gifts For Black Men
This outstanding list of the best 50 plus gifts for Black Men is all you need to get your Thanksgiving and Christmas season preparations started. I mean you can get personalized gifts for the men in your life from many outlets on Etsy but for offering that special something, this list of the best gifts for Black Men is your go-to list. 
I have deliberately specified this list of the most brilliant gifts for Black Men because the needs of Black Men are different. For example, if you want a hair clipper, you will need to spend some time researching the best hair clippers for Black men because their hair texture is different.
This list of 50 gifts for Black men has eliminated that research process for you and will give you a summary of the best gifts out there for Black men in 2023. So if you are in the market for gifts for Black Men, then I suggest you have a serious look at this list.
Alternatively, if you have a brother, son, partner, or husband and you are unsure what to buy, don't miss the opportunity to impress them with a pick from this list of gifts for Black Men.
Forgive me if you don't have a Black man in your life. I have ensured that you can use this list as a list of gifts for young men and as a list of the best gifts for older men, too.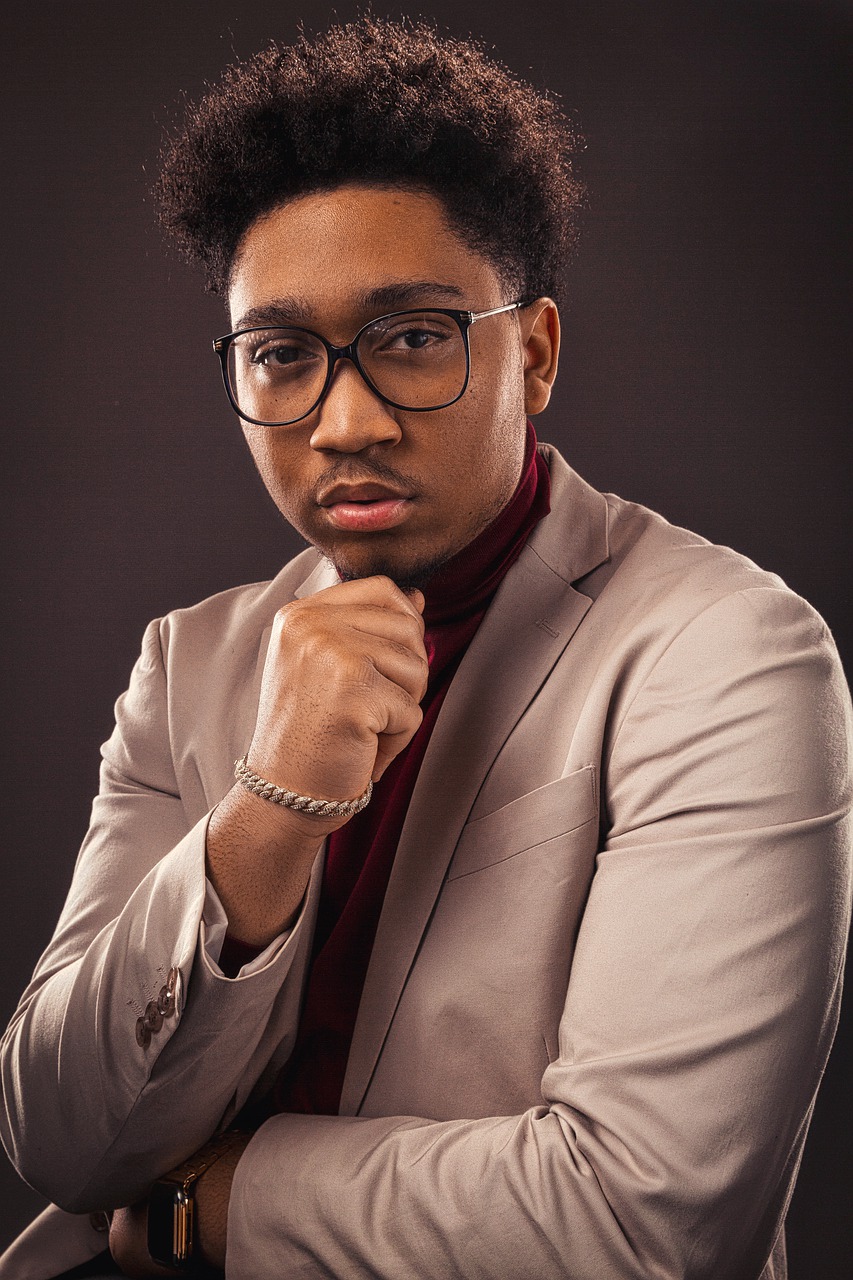 As you would expect, I am starting with a list of Christmas gifts for Black men who love to travel. I am 100 percent sure that they will love at least one item from this list.
Choosing a gift for a Black man who loves to travel can be a fun and thoughtful endeavor. Consider his travel style and preferences when selecting a gift. Here are some ideas:
1. Travel Accessories:
   – Travel Wallet: A high-quality travel wallet to keep passports, boarding passes, and important documents organized.
   – Travel Shoes: Travel requires a lot of walking around and a good walking shoe will be practical and would get a lot of use.
   – Luggage Tags: Personalized luggage tags to make his bags stand out.
   – Packing Cubes: Organizational packing cubes to keep clothing and items neat and tidy in his suitcase.
   – Travel Adapter: A universal travel adapter to ensure he can charge his devices anywhere in the world.
2. Travel Gear:
   – Backpack: A durable and versatile travel backpack, suitable for carry-on or day trips.
   – Quality Headphones: Noise-canceling headphones for a better in-flight experience.
   – Portable Charger: A high-capacity power bank to keep devices charged while on the go.
   – Water Bottle: A reusable, insulated water bottle to stay hydrated during travels.
3. Travel Books and Maps:
   – Travel Guidebooks: A guidebook for a destination he plans to visit.
   – Scratch-Off Map: A map where he can scratch off visited destinations to track his adventures.
4. Subscription Services:
   – A language Subscription: A subscription to a language service where he can learn a new language to inspire his wanderlust.
   – Audible or Kindle Unlimited: Access to a library of audiobooks and e-books for reading on the go.
5. Experiences:
   – A Surprise romantic getaway for Two: Sandals Resorts gift card for accommodations during your travels.
   – Travel Experience: Consider gifting him a unique travel experience, like a hot-air balloon ride or a cooking class in a foreign country.
6. Travel-inspired Apparel:
   – Travel-themed T-shirts: Clothing featuring travel quotes or destination names.
   – Travel-friendly Outdoor Clothing: Comfortable and versatile outdoor clothing suitable for exploring new places.
7. Outdoor and Adventure Gear
   – Hiking or Camping Equipment: If he enjoys outdoor adventures, consider gear like a high-quality tent, camping cookware, or a hammock.
   – GoPro or Action Camera: For capturing memories of his adventures in high-quality video and photos.
8. A Travel Card:
   You can get a Currensea Travel Card that is easy to use and saves money on currency charges.
9. Personalized Gifts:
   – Customized Travel Journal: Esty is your plug for the perfect personalized journal for him to record his travel experiences.
   – Customized Travel Map: A map with pins to mark visited destinations.
10. Food and Drink:
    – Travel-themed Food or Beverage: Unique international snacks or a bottle of wine from a region he loves. You can't go wrong with a Belgian chocolate or a Turkish Delight.
Remember to consider his specific interests and travel destinations when selecting a gift, and you will find something that suits his passion for exploring the world. Here are some extra gifts for Black Men who love to travel:
Anker Soundcore Wireless Earbuds.
Tommy Hilfiger White Beach Short
Hydro Flask
Sunglasses
100 ml travel aftershave
Gift for Black men who love to travel.#1
Anker is a leader in mobile accessories and you can trust that your man will appreciate this gift.
At less than £40, this is a great gift that will deliver music with exceptional accuracy and clarity.
It blocks out noise and has a playtime of 40 hours and a single charge will last you for 7 hours of listening.
This wireless earphone has a waterproof casing which allows your man to listen and keep talking even in the rain.
Gift for Black men who love to travel. #2
This is a gift you are sure your man will use. Most Men I know are loyalist to the Bose brand and I'm sure yours will love this product too.
The Bose Noise Cancelling Headphone 700 is sleek, seamless and futuristic.
It is comfortable to wear and lightweight; it has a supreme noise cancelling facility as well as an adaptive mic system.
With 20 hours of wireless battery life and an optimised system with Alexa and Google Assistant, I believe this gift will be perfect for your man.
Gift for Black men who love to travel. #3
I know this gift is not cheap but if you are spending close to £500 on your man, the product must be worth it and potentially pay for itself over time.
This drone is ultra-compact and easily folds in and out. It has an on-the-go USB C charger and comes with a parrot sky controller. It is user friendly and great for beginners and professionals too.
Gift for Black men who love to travel. #4
White Tommy Hilfiger Beach Short and Bikini Set
Obviously, your man will not be wearing the bikini set but to complete the look, you need to get yourself a bikini set to go with his white Tommy Hilfiger beach short. Like a surprise cute set for both of you. 
This Tommy Hilfiger beach short at £25 is a bargain that will go well with your Sian Marie Bikini Wear.
Gift for Black men who love to travel. #5
Reduce your man's use of single-use plastics during his travel with this Hydro Flask.
Gift for Black men who love to travel. #6
San Disk Extreme PRO 256 GB SDXC Memory Card.
This is a powerful SD UHS memory card with speeds of up to 90MB/s and UHS speed class 3 (U3) recording.
It delivers up to 170 MB/s transfer speeds. It is temperature-proof, waterproof, shock-proof, x-ray proof and full 4K UHD video.
Gift for Black men who love to travel. #7
This camera bag is a dream bag for travelers. They made it with sturdy, waterproof material and offer comfortable padding around the straps.
Gift for Black men who love to travel. #8
I know a lot of thoughts goes into picking up the finest sunglasses for your man especially because he needs to test it first. 
What works best is going for similar frames that he has and going for the brands.
My go-to brand is Ray-Ban. You can go wrong with a good pair of Aviator Classic.
Gift for Black men who love to travel. #9
This is one of the essentials to have when going on holidays.
It is a 100 ml bottle and will get the nod with immigration officers at the airport. 
Christmas Gifts for Black Men who love fashion
Every black man I know loves fashion. They really love to dress up and stand up to the occasion. These sets of gifts are for Black men who love fashion.
When choosing a gift for a Black man who loves fashion, it's important to consider his personal style and preferences. Here are some gift ideas for fashion-forward men:
Designer Clothing or African Accessories:

Consider gifting a designer piece of clothing, like a stylish shirt, jacket, or pair of shoes. They will also love thoughtful African accessories like bracelets. Try 
Designer accessories like a luxury watch, belt, or wallet can also be great options if you have the budget.

Custom Tailored Clothing:

A gift card for a custom-tailored suit or shirt can provide a unique and personalized fashion experience.

Fashion Magazine Subscription:

A subscription to a fashion magazine like GQ or Vogue to keep him updated on the latest trends and styles.

High-Quality Grooming Products:

Premium grooming and skincare products, such as a high-end razor, cologne, or a grooming kit. There are also some African-made beard oil that your Black man would love. Try Kingsmen Beard oil on Instagram.

Fashion Books:

Coffee table books featuring fashion history, iconic designers, or style inspiration.

Fashionable Accessories:

Stylish ties, bow ties, pocket squares, or cufflinks to enhance his outfits.
A fashionable hat, beanie, or a set of trendy sunglasses.
Quality leather gloves or a chic scarf for the colder seasons.

Sneakers or Footwear:

A pair of trendy and comfortable sneakers from a sought-after brand.
High-quality leather boots or loafers that can be dressed up or down.

Fashionable Backpack or Bag:

A stylish backpack or messenger bag from a reputable fashion brand.

Wardrobe Organization Tools:

Wooden hangers, closet organizers, or a tie rack to keep his wardrobe well-maintained.

Gift Cards to Fashion Retailers:

A gift card to his favorite clothing store, so he can pick out exactly what he wants.

Fashion Technology:

Smart accessories like a fashionable smartwatch or a stylish phone case.
High-quality wireless earbuds for a modern, sleek look.

Online Styling Service:

A subscription or gift card for an online styling service that provides personalized fashion recommendations based on his style preferences.

Fashion Workshops or Classes:

Enrollment in a fashion-related workshop or class, such as sewing, pattern making, or fashion illustration.

Unique Vintage or Retro Pieces:

Vintage clothing or accessories that reflect a specific era or style he's interested in.

Fashion Art and Prints:

Artwork or prints featuring fashion-related themes or iconic fashion figures
Here are the additional gifts for Black men who love fashion
Stripy sock set
Gucci scarf
Apple Watch
Personalised phone case
Barbour Waxed Cotton Jackets
Nike Men's Air Jordan
Soft Sheen Sportin Waves
Loake Shoe Care Kit
Practical Christmas Gifts for Black Men who love home improvements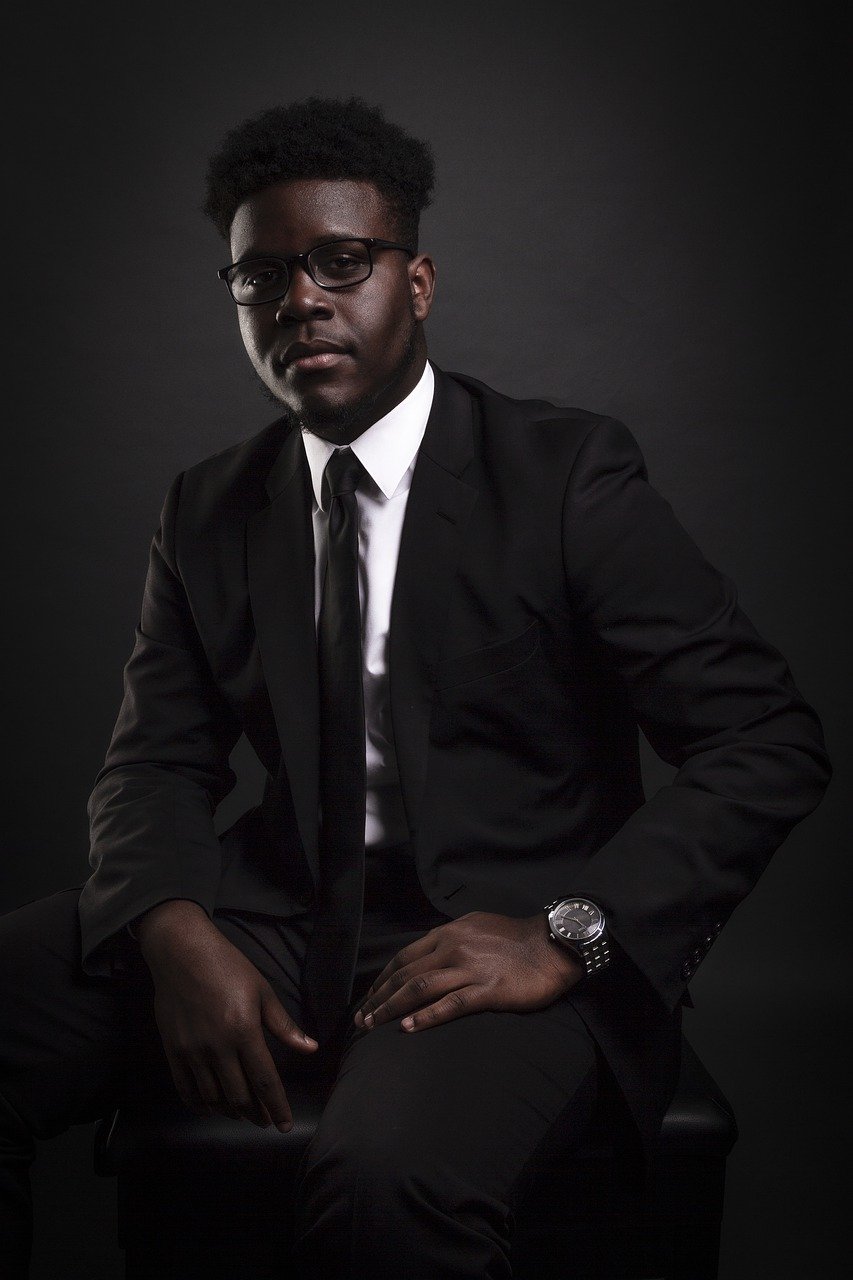 Practical Christmas gifts for Black men who love home improvements can be both thoughtful and useful. Consider items that can help them with DIY projects, make their home more functional, or enhance their workspace. Here are some ideas:
Quality Tools:

A high-quality toolset with essential hand tools like wrenches, screwdrivers, pliers, and a hammer.
Power tools, such as a cordless drill, circular saw, or a router, for tackling various projects.

Tool Organizer:

A durable tool bag or toolbox to keep his tools organized and easily accessible.
A pegboard or wall-mounted tool organizer for a tidy workspace.

Workbench or Work Table:

A sturdy workbench or work table with ample workspace and storage for tools and materials.

Safety Gear:

Safety goggles, ear protection, and a quality dust mask for safe and comfortable DIY work.
A good pair of work gloves to protect his hands.

Measuring and Marking Tools:

A high-quality tape measure, level, and a set of precision marking tools.
A laser distance measurer for accurate measurements.

Home Improvement Books:

Books on home improvement and DIY projects to inspire new ideas and techniques.

Home Improvement Classes:

Enroll him in a local workshop or online class related to his home improvement interests, like woodworking or tiling.

Painting Supplies:

High-quality paintbrushes, paint rollers, and painter's tape for painting projects.
Paint trays and drop cloths for a clean and efficient painting process.

Lighting Solutions:

LED work lights or headlamps for improved visibility in dimly lit areas.
A high-quality flashlight or work light with adjustable brightness.

Home Improvement Gift Cards:

Gift cards to home improvement stores or online retailers, so he can choose the materials or tools he needs for a specific project.

Storage and Organization:

Storage bins, shelves, or a storage cabinet to help him keep his tools and supplies organized.
A label maker to ensure everything has a designated place.

Home Improvement Software:

Home design or renovation software for planning and visualizing projects.

Smart Home Devices:

Smart thermostats, door locks, or lighting systems to upgrade his home with modern technology.
Voice-activated smart speakers or home assistant devices.

Paint Sprayer:

A paint sprayer for larger painting projects, providing a more even and efficient coat.

Subscription to DIY Magazines or Websites:

A subscription to a DIY or home improvement magazine or access to a website with project ideas and tutorials.

Home Improvement Workwear:

Durable work boots, a tool belt, or a sturdy work apron for keeping tools and materials close at hand.
Remember to consider his specific interests and the types of home improvement projects he enjoys when selecting a practical Christmas gift for your Black man. Your thoughtful and useful present will contribute to his DIY success and home improvement projects.
Christmas Gifts for Black Men who love outdoors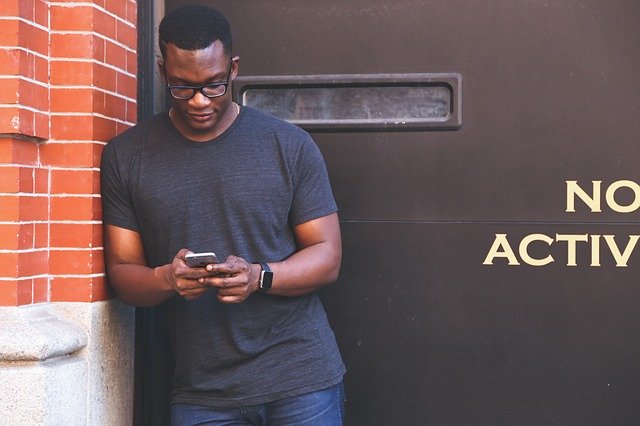 Choosing Christmas gifts for Black men who love the outdoors can be a wonderful opportunity to provide them with gear and experiences that enhance their outdoor adventures. Here are some gift ideas tailored to their outdoor interests:
Outdoor Apparel:

High-quality hiking boots or trail shoes designed for various outdoor terrains.
A warm and durable outdoor jacket suitable for cold weather activities.
Moisture-wicking base layers for comfort during physical activities.
Performance-oriented outdoor socks for hiking or camping.

Camping Gear:

A high-quality camping tent suitable for various weather conditions.
A warm and comfortable sleeping bag with a low-temperature rating.
Compact and portable camping chairs for relaxation around the campfire.
Cooking gear such as a camp stove, cookware, and utensils.

Hiking Accessories:

Trekking poles for stability and support on rugged trails.
A hydration backpack or water bladder for hands-free hydration.
A GPS device or outdoor watch for navigation and tracking.
A quality hiking backpack with ample storage and compartments.

Outdoor Cooking and Grilling:

A portable camping grill for cooking meals in the great outdoors.
Cast iron cookware, such as a skillet or Dutch oven, for campfire cooking.
Gourmet spices or rubs for seasoning outdoor meals.

Adventure Experiences:

Book an adventure experience like zip-lining, whitewater rafting, or a guided hiking trip.
Gift certificates for outdoor activity providers in their area.

Optics and Electronics:

High-quality binoculars for wildlife watching and birdwatching.
A rugged and waterproof digital camera or action camera for capturing outdoor adventures.
Solar-powered chargers for keeping devices powered during camping trips.

Survival and Safety Gear:

Multi-tool or survival kit with essentials like a fire starter, compass, and emergency whistle.
First aid kit with supplies for outdoor emergencies.
High-visibility gear for added safety during outdoor activities.

Fitness and Wellness:

A fitness tracker or smartwatch to monitor activity and health during outdoor workouts.
Yoga or meditation gear for relaxation and mindfulness in natural settings.

Outdoor Books and Maps:

Outdoor guidebooks for their favorite hiking or camping destinations.
Topographic maps or navigation guides for specific trails or parks.

Wildlife and Nature Observing:

Birdwatching kit with binoculars, field guides, and a bird feeder.
A hammock for relaxing and observing nature in a peaceful outdoor setting.

National Park Pass:

An annual pass to the U.S. National Parks or a similar pass for the country in which they live.

Outdoor Subscription Boxes:

Subscription boxes that offer outdoor gear, snacks, and adventure-themed products.
When choosing a gift for Black men who love the outdoors, consider their specific interests, whether it's camping, hiking, birdwatching, or other activities. Personalizing the gift to their favorite outdoor pursuits will show that you appreciate their passion for nature and adventure. Here is a list of additional gifts you can get for Black men.
Barbeque grill
Wireless Blue Tooth Speaker
High vest tops
Outdoor wear
handheld massage device
Face cap
Camping tent
Trainers
Blanket
Wine Coolers
Christmas Gifts for Black Men who love to cook
Choosing Christmas gifts for Black men who love to cook can be a delightful endeavor, as there are plenty of options to enhance their culinary skills and enjoyment in the kitchen. Here are some gift ideas tailored to their passion for cooking:
1. High-Quality Cookware:
– A cast iron skillet or Dutch oven for versatile cooking options.
– A stainless steel or non-stick frying pan.
– A set of quality kitchen knives for precise slicing and chopping.
2. Cooking Classes:
– Enrollment in a cooking class, either in-person or online, to learn new culinary techniques or cuisines. What about booking him a luxury food retreat to Italy?
3. Gourmet Ingredients:
– Premium spices, herbs, and seasoning blends to elevate their dishes.
– High-quality olive oils and balsamic vinegar.
– Specialty sauces, like truffle oil or hot sauces with unique flavors.
4. Cookbook Collection:
– A cookbook featuring their favorite cuisine or chef's recipes.
– A collection of cookbooks that focus on different types of cuisine or cooking techniques.
5. Kitchen Gadgets:
– Innovative kitchen gadgets, such as a sous-vide machine, immersion blender, or pasta maker.
– A high-quality kitchen thermometer for precise cooking temperatures.
6. Cutting Boards:
– Wooden or bamboo cutting boards that are both functional and decorative.
– A set of color-coded cutting boards for different food groups to prevent cross-contamination.
7. Apron and Kitchen Linens:
– A stylish and durable apron to keep them clean while cooking.
– Matching kitchen towels and oven mitts for a cohesive kitchen look.
8. Cooking and Grilling Tools:
– Grilling accessories like a smoker box or a barbecue tool set.
– A kitchen torch for finishing dishes like crème brûlée.
9. Food and Wine Pairing Experience:
– A wine and food pairing experience, like a wine tasting or cooking class with wine pairings. What about a French Wine Tasting retreat in France?
10. Herb Garden Kit:
– An indoor herb garden kit for growing fresh herbs right in their kitchen.
11. Customized Cutting Board:
– A cutting board engraved with their name or a special message.
12. Food Subscription Boxes:
– Subscription boxes that deliver gourmet ingredients, international snacks, or unique culinary products to their doorstep.
13. Knife Sharpener:
– A high-quality knife sharpener to maintain the sharpness of their kitchen knives.
14. Cooking Magazines:
– Subscriptions to cooking or food magazines for culinary inspiration.
15. Culinary Art Prints:
– Artwork or prints featuring food and culinary themes to decorate their kitchen.
16. Culinary Experiences:
– Tickets to a unique dining experience, such as a chef's tasting menu at a renowned restaurant.
When selecting a gift for Black men who love to cook, consider their specific culinary interests, whether it's grilling, baking, international cuisine, or fine dining. Tailoring the gift to their preferences will show that you appreciate their love for the culinary arts.
Christmas Gifts for Black Men: Final Thoughts
In the spirit of the holiday season, it's important to remember that the true essence of gift-giving lies in the thought and care we put into selecting the perfect present. When choosing Christmas gifts for Black men, as with anyone, the goal should be to offer a meaningful and cherished token of your appreciation.
Understanding their unique interests and passions, whether it's cooking, the outdoors, fashion, or any other pursuit, enables us to provide them with gifts that resonate deeply and stand the test of time. By choosing gifts aligned with their hobbies and preferences, we demonstrate our attentiveness and the value we place on their individuality.
When we give a gift that aligns with their desires, it serves as a reminder of the love and appreciation we hold for them. It fosters a sense of connection and shared interests, and it can ignite their enthusiasm for the activities they're passionate about. Such gifts, carefully chosen and given from the heart, have the potential to be treasured for years to come.
In the end, the act of giving and receiving gifts during the holiday season is not just about the physical exchange, but about the joy, love, and thoughtfulness that come with it. So, whether it's a high-quality tool for a DIY enthusiast, a culinary masterpiece for a home chef, or fashion-forward items for a style aficionado, let your Christmas gifts convey your sincere appreciation and a wish for their happiness in the year ahead.
You will agree with me that this list of gifts for black men is not exclusive to Black Men only. Any man in your life can actually use it.
Please let me know in the comments what your thoughts are on the gifts for Black men. 
Will you be buying any of these gifts?