The most luxurious river cruises in Europe come with class, a detailed itinerary, and comfort. Luxury River Cruise ships are like having your own floating sanctuary. You can cosy up with a good book on your private balcony or meet back up with friends to relax and swap stories after a day of exploring. Escape to your little slice of heaven, whether it's in the lounge, the spa, or the sun deck as your watch castles and villages slowly slip by.
River Cruise ships have been designed with ample space for luxurious amenities and lounge areas, and with fewer guests, onboard these places are never crowded. You will sail in comfort and complete luxury while you journey from one destination to the next. So sit back, relax, and enjoy my list of the most luxurious river cruises in Europe.
What Kind of Luxurious River Cruises are there?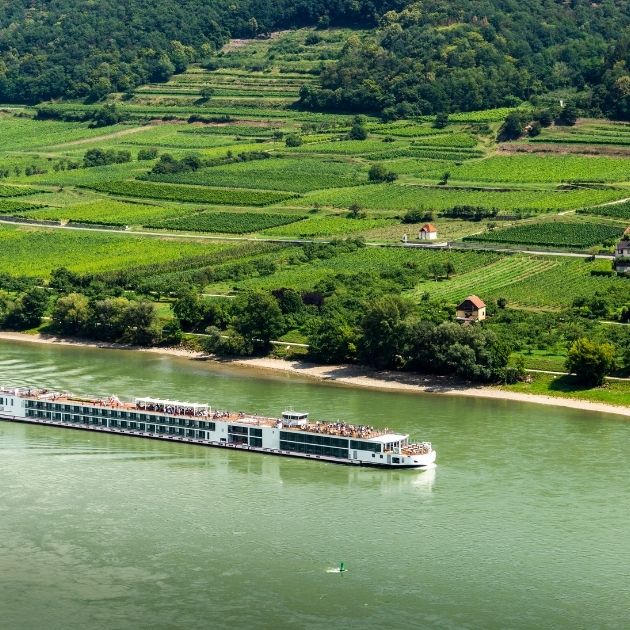 The most luxurious river cruises in Europe are distinctively unique and their offerings are different. Here is a list of the different types of European cruises you will find.
Rhine River Cruises – This luxurious river cruise takes you to the Netherlands, Belgium, Luxembourg, Germany, and France. With this luxurious river cruise, you will get to explore the beautiful tulips of Amsterdam, stroll the arts and craft market in Germany and see go wine tasting in France. Located along the Rhine River is the perfectly preserved medieval city of Heidelberg. Discover the iconic red sandstone Heidelberg Castle and Great Vat, an 18th-century 49,000-gallon wine cask. For a more active adventure while in Heidelberg, join a guided hike up the Philosopher's Path, aptly named during the Romantic Period, and be rewarded with panoramic views of the city. However you choose to spend your day at this stop along the Rhine River, you can always expect a warm welcome both ashore and back to the ship at the end of your journey.
Danube River Cruises – The Danube River is Europe's second-longest river and has served as an important trade route for hundreds of years. The Danube River flows from west to east, your luxurious cruise will take you through countries of central and Eastern Europe. Expect to see this crowning jewel along the Danube River, the Hungarian Parliament building in Budapest. This neo-gothic structure serves as both a sprawling government building and a proud national landmark, which is situated on the Pest side of the Danube River. As a stop along the Danube River cruise, you will have the chance to explore this magnificent building while also immersing yourself in the vibrant city life of Budapest. Whether you see it by day or by night, this architectural icon is sure to take your breath away. So come and discover the history and culture that makes the cities along the Rhine and Danube Rivers so special.
Seine River Cruises – The Seine River Cruise takes you to the best location in France. Expert guides will craft a custom itinerary for you that best suits your interests. Don't be surprised if your guide randomly stops to talk to a local or buys you a sweet treat. Spontaneous moments happen when you least expect them. What if every morning you could wake up to freshly baked pastries, hand-squeezed orange juice, and eggs made to order? And if you're a creature of habit, don't be surprised if the dining room staff remember not only your name but your order!
Douro River Cruises – The Douro River Cruise takes you along one of the Iberian Peninsula of Spain and Portugal. Here you will enjoy the Algarve region, when people say the Algarve region is the sunniest in Europe, that's no exaggeration. This area has over 300 days of beautiful, glowing sunshine, making it the perfect destination to explore any time of year. Golden beaches framed by beautifully wrought limestone, impeccable seafood, and to-die-for wine, are just three reasons the Algarve has been attracting lovers of river cruises in droves, and a great reason why you should visit too.
What Are the Best Places for a luxurious River Cruise?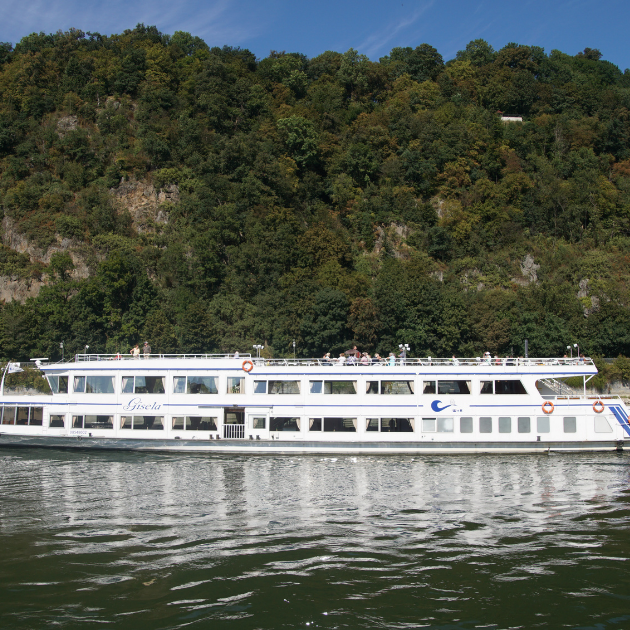 Algarve – Have you ever been to Algarve, Portugal?  It depends on the type of vacation you're looking for. For those who like milder weather and fewer crowds, March to May and September to October are a great time to visit.If you'd like to enjoy the beach, summer is the best time to soak up the sun and sand.
Budapest – Have you already been to Budapest? Discover the little-known Hungarian wine scene. Fall asleep with a view of the famous Parliament building in Budapest and wake up to sweeping views of the European countryside along the Danube river.
The options are endless, and the choice is yours! Enjoy the ever-changing views from a twin-balcony stateroom, with both a French balcony and a full outside balcony offering fresh air and breathtaking landscapes on your most luxurious river cruises in Europe. Imagine taking your morning coffee from a balcony as you sail on down the Danube.
Vienna – If it is your first time in Vienna,  opt for an unforgettable exploration of the major sights led by a local, English-speaking guide. Are you looking for something more active? See the beautiful scenery of Austria's Wachau Valley with a guided bike tour along the Danube. European markets are legendary, whether you are in Germany or Vienna. Come explore what makes these places so unique. Oh, and if you're a lover of the holiday season, there will be no shortage of festive decorations to collect when you take the Christmas Cruise!
Amalfi Coast – There are so many reasons to visit the Amalfi Coast. This 30-mile stretch of winding seaside roads, charming coastal towns, scenic beaches and some of the best ocean views you'll find the world over will blow you away. If you're looking for la dolce vita, you'll find it on the Amalfi Coast. This area is idyllic enough for a standalone trip, but it can also be paired with your Rome, Venice, and Tuscany vacation for a more wholesome experience of Italy. Going on a luxury river cruise will give you an itinerary that includes all of the places you'd like to see. Excite your imagination as you are transported to some of the most historical sites in Europe.
Northern Italy – The Sanctuary of Madonna Della Corona sits on an outcropping almost 2,500 feet high overlooking the Adige River Valley in northern Italy, near the city of Verona. Since the Middle Ages, this spot has been a destination for religious pilgrimages. The faithful are drawn no doubt by the views and, perhaps, the dangerous path to get there! However, you don't have to be embarking on a religious pilgrimage to visit this amazing site. You can drive to the car park just below the Sanctuary and then take a 20-minute walk the rest of the way. If walking isn't for you, a shuttle bus is offered to visitors. The Sanctuary is only one of many reasons to visit the northern regions of Italy. The options are endless, and the choice is yours!
Rijeka, CroatiaThis picturesque port city is the gateway to the country's many islands, and home to the largest carnival in Croatia – a colorful street party celebrating Lent. Climb the 561 stone stepson the Peter Kruzic Stairway to reach Trsat Castle, a 13th-century fortress that offers panoramic views across Rijeka and its bay. In the summer, enjoy concerts and theater shows in its medieval surrounds. Discover what makes a city unique through the talent of local artisans. And then take home a beautiful keepsake for yourself or someone that you love. Each city along your journey has a story to be shared. As you make your way through the local markets, you might be surprised by how much history can be uncovered.
Amsterdam  – Fuel up for a day of bike riding through Amsterdam or splash a little bubbly in your OJ before wine and apricot pie tasting in Weissenkirchen.Delight your senses and get the day started right with a freshly prepared breakfast each morning. When you return to the ship at the end of the day, you'll be welcomed back with an array of local dishes and a vast selection of fine wines to end the day as you embark on your next destination. Come experience life on board a river cruise
Germany – Sandwiched between soaring pinnacles of sandstone, Bastei Bridge is a highlight of Saxon Switzerland National Park. But this famous bridge is not in Switzerland but in Eastern Germany close to the Czech Republic border. The name comes from two Swiss artists who visited the area in the second half of the 18th century and felt the picturesque upland scenery was reminiscent of their homeland. The park boasts untamed forests and spectacular rock formations. The rock pillars here were formed by water erosion over a million years ago and tower 636 feet above the Elbe, one of the major rivers in central Europe. If you're not afraid of heights, you can walk the bridge that has connected these jagged rocks for almost 200 years. Originally made of wood but rebuilt with stone in 1851 to accommodate the increasing tourist traffic, Bastei Bridge offers stunning panoramic views of the river and surrounding Elbe Sandstone Mountains. It also leads to the remains of an ancient castle that once stood here and is now an open-air museum.
What To Expect On The Most Luxurious River Cruises In Europe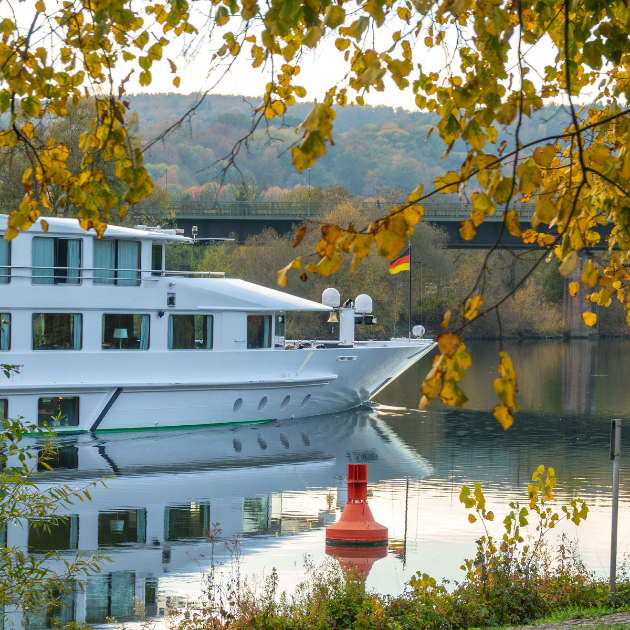 River cruising is an entirely different experience than traditional ocean cruises. River Cruise excursions will excite your imagination as you are transported to some of the most historical sites in Europe. Explore landmarks with a small group of guests for a more intimate experience. It's a great way to take your time as you explore, get to know your fellow travelers, and find opportunities for up-close encounters.
The beauty of a river cruise is that you are able to spend so much time off the ship and enjoy incredible shore excursions, which are specially designed to place you amid local life. Step out of bed and onto one of your private balconies. One of? Yes, that's right, some of the suites and staterooms on river cruise ships feature not just one, but two private balconies. Together, they provide a unique panoramic view of the beautiful sights along the river. With twin balconies, you can enjoy the river however you like.
Did you know that you can combine your love of wine with River Cruising? That's right! Not only will you be able to sail through Europe in luxury but you will be able to visit some of the world's most fabled wine regions at no additional cost. Did you know you'll be accompanied by a  Wine Host, who will guide you through the wonderful flavours and tastes of Europe? It doesn't get much better than that!
Explore landmarks with a small group of guests for a more intimate experience. It's a great way to take your time as you explore, get to know your fellow travellers, and find opportunities for up-close encounters.
When is the best time to book your luxurious River Cruise?
The main thing to consider when looking to book your luxurious river cruise is your budget. Your budget will stretch longer if you book your river cruise out of season which is the months of March and April or October and November.
Final Thoughts on the Most Luxurious River Cruises in Europe
Do you want to feel like a VIP when you travel? If you answered yes, then River Cruising is for you! Every guest is treated to first-class service and attention to detail, which gives each individual a uniquely personalised experience. The crew members are expertly trained and they have a passion for what they do. From the time you board the ship to the time you board your flight home, you will be treated like family and enjoy an exceptional hospitality experience.
Reach out to me today to begin booking your European River Cruise!