Hotels Celebration.
Get excited as we get ready to celebrate Jummy on this epic adventure to Dubai in September.
13 Weeks Travel presents an exclusive 40th Birthday celebration in Dubai. Enter the world of superlatives and see the tallest buildings, shop at the biggest malls, and stay at one of the most luxurious hotels in the world. This is the best luxury holiday itinerary that you need to fully indulge in the adventures that await you in Dubai.
What is Included in your hotel's celebration?
5 Days 4 Nights in Dubai
Half board Stay at Atlantis, The Palm
Free Access to Aquaventure Waterpark & The Lost Chamber Aquarium
Afternoon Tea at  Skyview Bar and Restaurant: Burj Al Arab (additional £150)
Experience Dubai Abra
Wander around the Gold Souks and Spice Souks
Desert Safari with entertainment shows, dune bashing, and camel riding.
Discover the oldest building in Dubai
Private travel photographer
Roundtrip airport transfers
Please read our terms and conditions.
What is the payment plan for your hotel celebration?
All 13 Weeks Travel hotel celebrations are made affordable through a monthly payment plan.
Late Payments will incur £50 extra each time.
What do you need to handle for your hotel celebration?
You need to handle Flights – from wherever in the world you're joining us from. Flights are available on our website at book cheap flight ticket (click this link).
You need to have your spending money in local currency – for extra drinks, snacks, souvenirs and lunch not included in your package.
You need to handle Travel insurance – You are responsible for obtaining your own travel insurance. Travel insurance is not required but it is recommended. I recommend Coversure Insurance. Nevertheless, it is your responsibility to research travel insurance companies in your location and select an insurer that covers any potential flight cancellations and/or medical coverage abroad.
You need to handle Visas – Visas are required to visit Dubai as a tourist. If you are a passport holder of countries such as UK, Australia, Canada and the United States of America, no advance visa arrangements are required to visit the UAE. Simply disembark your flight at Dubai International Airport and proceed to Immigration, where your passport will be stamped with a 30-day visit visa-free of charge.
Please use the resources linked below to confirm the appropriate visa requirements.
https://www.emirates.com/english/before-you-fly/visa-passport-information/uae-visas/
https://www.visitdubai.com/en/travel-planning/travel-tools/visa-and-entry-information
How do I get to Dubai for this hotel celebration?
Your international flight will arrive in Dubai International Airport. We advise you fly on Thursday 16th of September in order to meet us for the Welcome dinner on Friday 17th September at 7pm.
Please be aware that the flight time to Dubai on a direct flight is about 7 hours and you might be affected by JetLag and a difference of time.
Need help finding the right flight to Dubai? – Email hello@13weekstravel.com and we will help you find the best flight, please be sure to send the country of departure and all details required.
What is the weather like in Dubai in September?
Summer! Don't forget to bring your shades, sun-screen and a hat or headscarf. Loose, long-sleeved, lightweight clothing is advised!
For reference, the average maximum daytime temperature in Dubai in September is a very hot 36°C (97°F) with very high heat & humidity. The average night-time temperature is usually a warm 23°C (73°F). There are usually 10 hours of bright sunshine each day, which represents 85% of the 12 hours of daylight.
If I change my mind, do I get a refund?
No, unfortunately, this is group travel and because the accommodation and activities have been heavily discounted, all payments are non-refundable once your space has been confirmed.
How much free time is there during the hotel celebration?
Although, the itinerary is full of epic adventures for you, you do not need to participate in every activity and you can choose when to have your free time in the itinerary.
You might decide you want to relax, go out to explore or go shopping.
All activities in the itinerary are optional so you are welcome to skip something in favour of some extra downtime!
What Methods of Payments are available?
All payments can be made through the website using any major credit card.
MORE INFORMATION ABOUT DUBAI
Venue: Atlantis the Palm, Dubai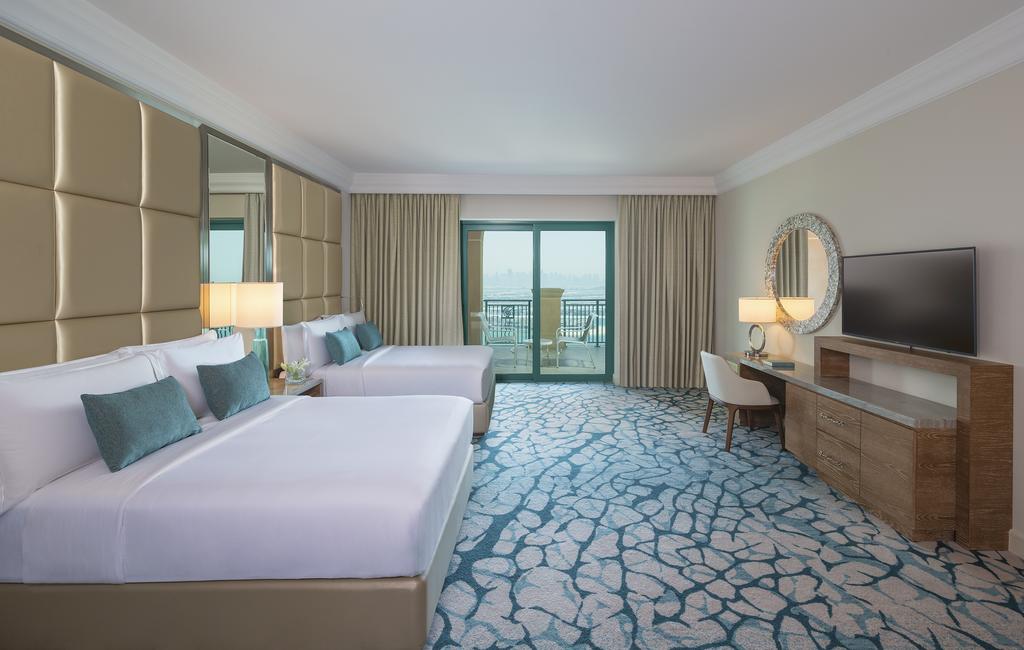 Pay here
40th Birthday Celebration